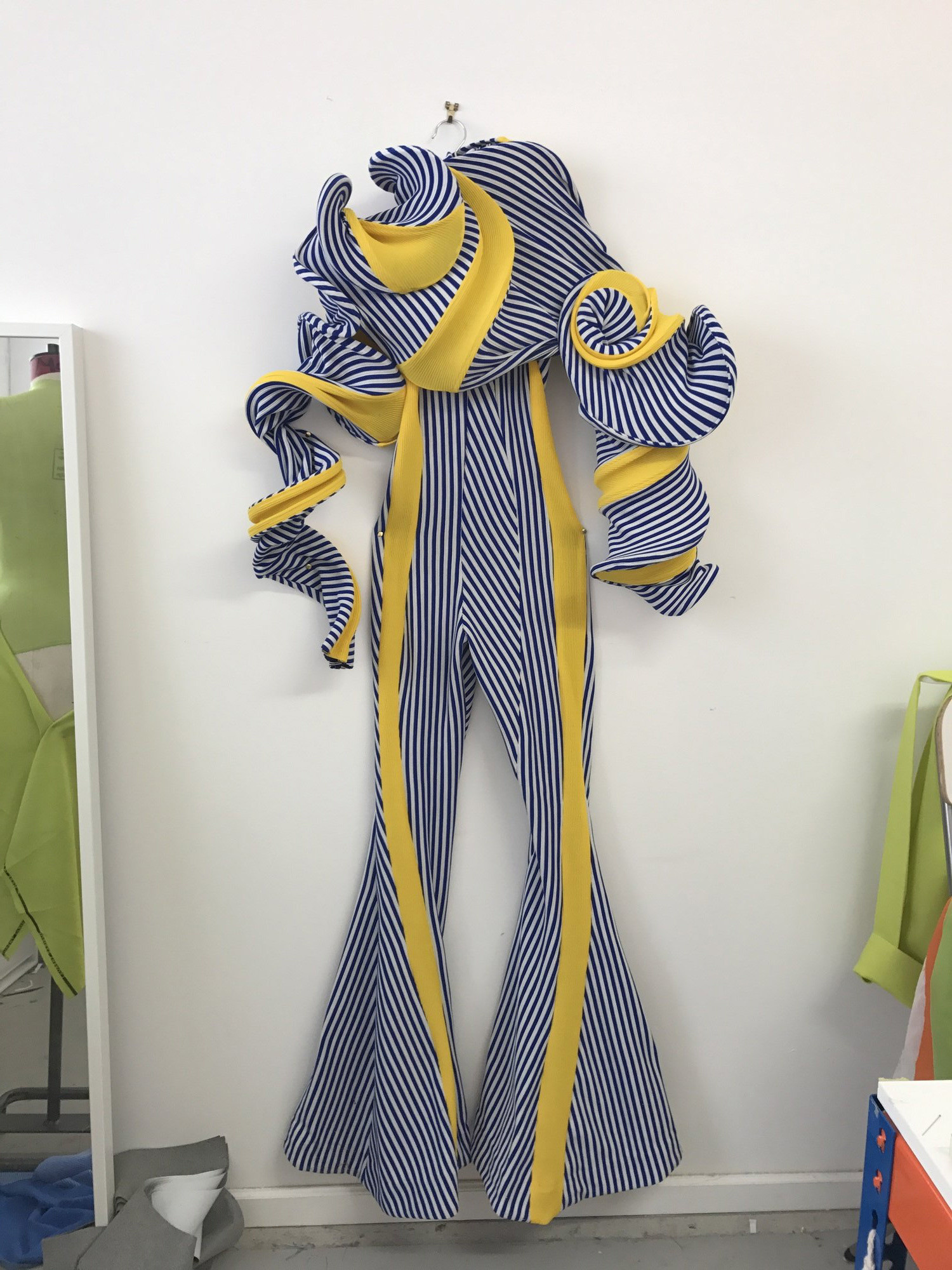 Richard Malone. Jumpsuit. 2017
630
Richard Malone: I'm Richard Malone. I am a designer based in London. And I was commissioned by MoMA to create a prototype of what the jumpsuit could be, or, you know should be.
The jumpsuit is you know this sort of uniform and I find uniforms really interesting especially when it becomes something that you wear every day.
My upbringing my background is around working class uniform and I was always quite aware of the difference between say what uniforms ask of a woman or what uniforms ask of a man.
I like those ideas of like a very unisex garment because it feels a lot more modern and contemporary, and I think we're at that point where people are buying and wearing things from either category, it doesn't really matter because the fit is what's inevitably really important.
When I make these twisted shapes they come from me drawing a kind of basic shape around my body and then I would cut into it and build on it. The drawings that I do for them are really abstract there's no sense of the human form in them.
The shape in front of you is something that's completely machine washable. It's like construction work where it's really thick, hard stitching that will hold together and it's something that's going to last as well.
I came across this guy in North London near our studio and he had all these leftover acrylic yarns that nobody wants but you know, with these recycled acrylics you can do really amazing effects and I really like this these kind of graphic effects that you don't get from anything else. So it was like using this kind of vintage way of knitting but then trying to make something really contemporary.