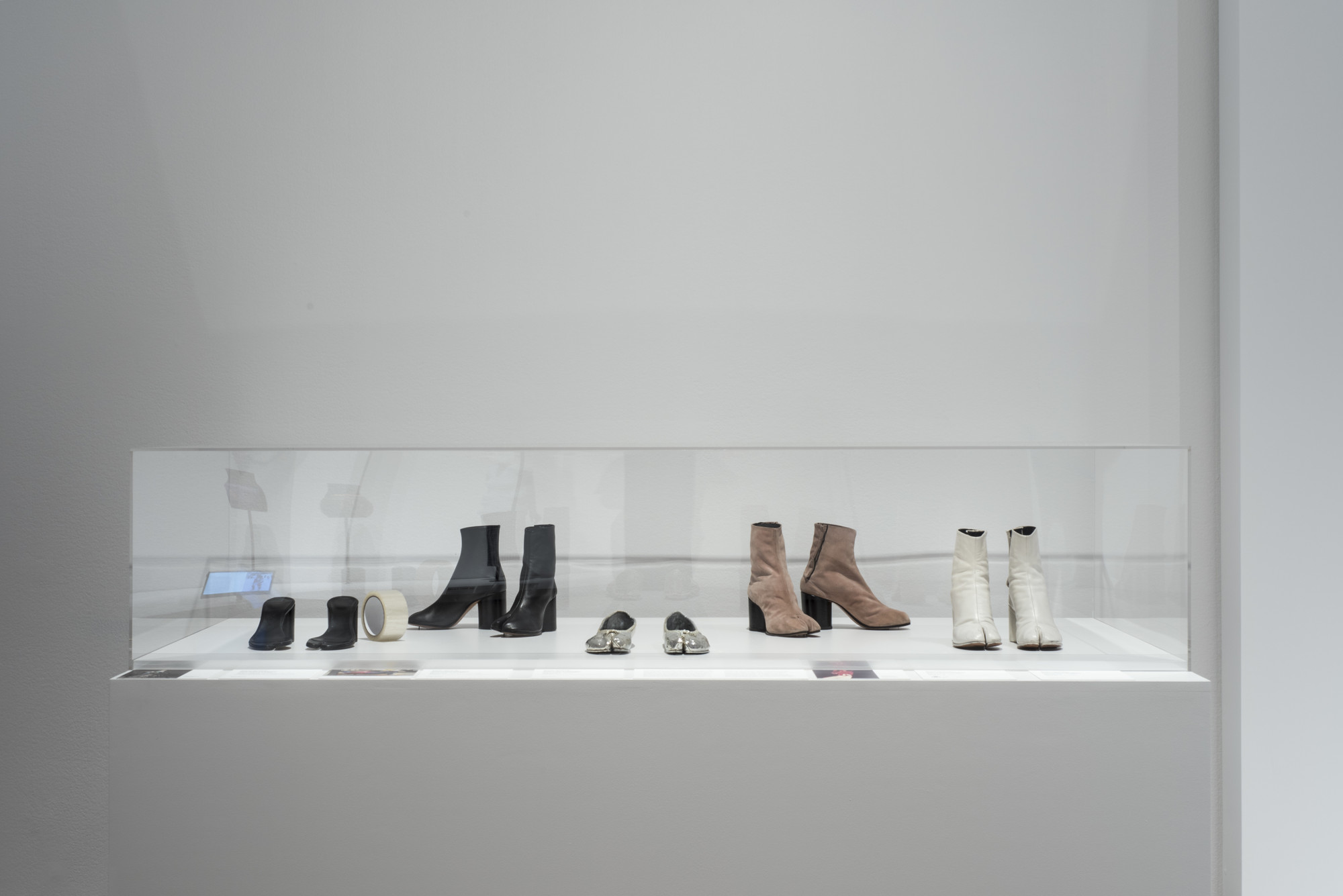 Martin Margiela. Tabi Boot. 1989-2008
624
Linda Loppa: I am Linda Loppa. I am a consultant for fashion. I was always also in fashion education and now I am an observer.
What you see here are my personal tabi shoes. I bought them in the early days when Martin Margiela came out with those amazing collections. They are inspired by the Japanese tabi socks. The tabi socks from the 13th century were made to step in the geta sandals.
Martin Margiela spent really a lot of time to find a good balance between the toe, and the high heel and the proportions of the shoe.
And because they were so unique but also because there was no budget he kept on putting them in the silhouettes of his later collections He made sandals out of it. He made flat shoes, casual shoes, more elegant shoes and the most extreme one was only the sole that was Scotch binded to the foot.
You feel a little bit animalistic because of that split of the toes. When I was wearing them people were a little bit shocked and skeptical. Is it beautiful? Is it scary? Is it aesthetically interesting?
The tabi shoes make you feel a bit different. Your attitude, your pose your way of walking, of thinking probably also is different. I feel like a statue, part of a complete silhouette that is different from whatever I saw before.