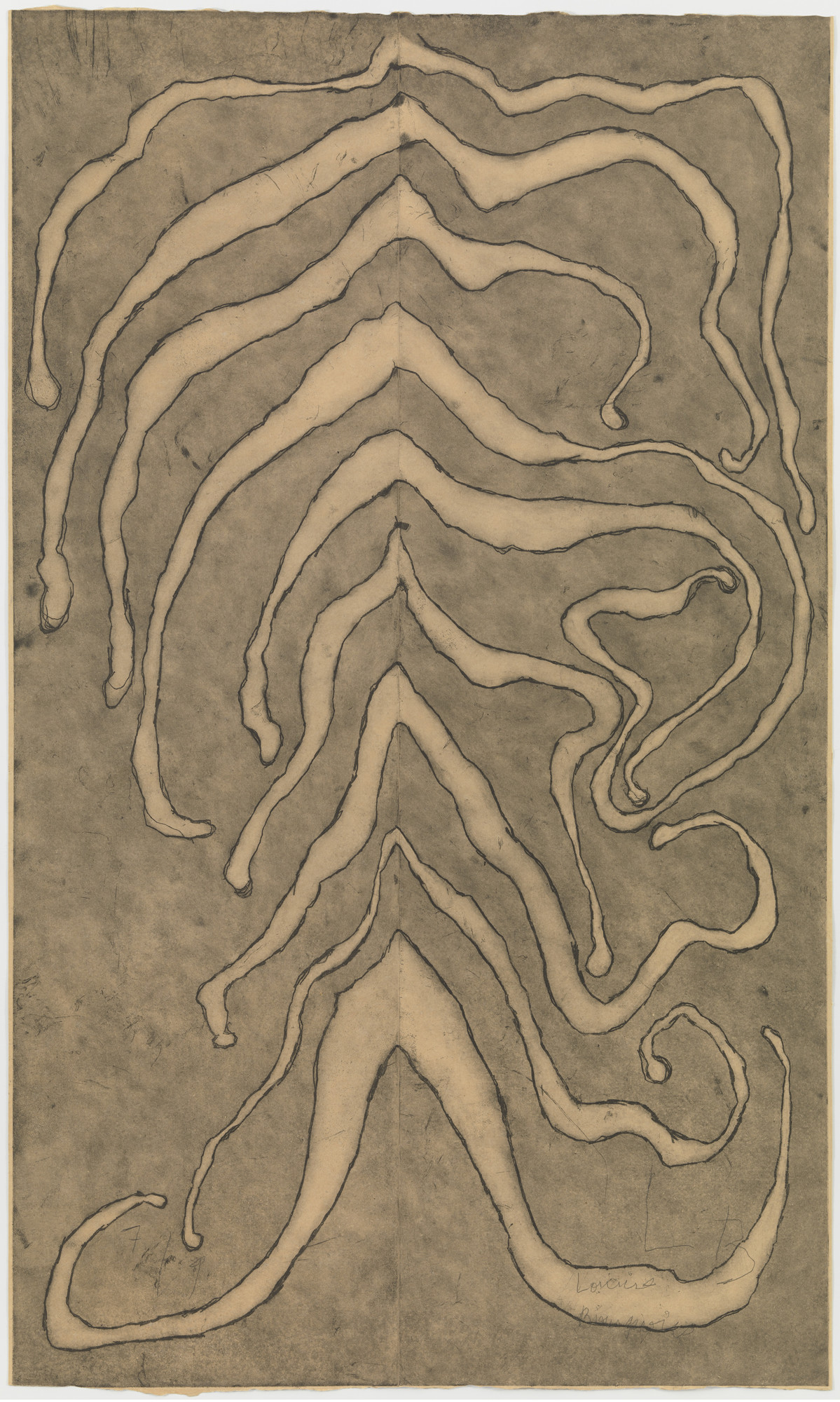 Louise Bourgeois. Are You in Orbit. 2008
3260
Deborah Wye: Are You in Orbit are two examples of a large body of prints that Bourgeois made in the last four or five years of her life. At that point, Bourgeois' eyesight was failing somewhat. The publisher Benjamin Shiff had the idea of working on a much larger scale, which Bourgeois appreciated. Each print is made up of two tall, narrow copper plates that have been printed on a single sheet of paper side by side.
Another idea of Shiff's was to suggest Bourgeois work in soft ground etching. Soft ground etching, when it's completed, looks a lot like drawing. It is relatively easy for an artist to manipulate a tool in soft ground etching. So Bourgeois was very much at ease drawing her compositions.
I think these two together are very evocative of vines or growth or roots that one finds in the natural world, but they're totally abstract. So anyone can interpret them in any way they want. They could be tentacles of an octopus for that matter. But this was where Bourgeois was heading in the last years of her life, much more abstract, still suggestive of the themes that she worked with her entire career and in this case, with nature in particular.