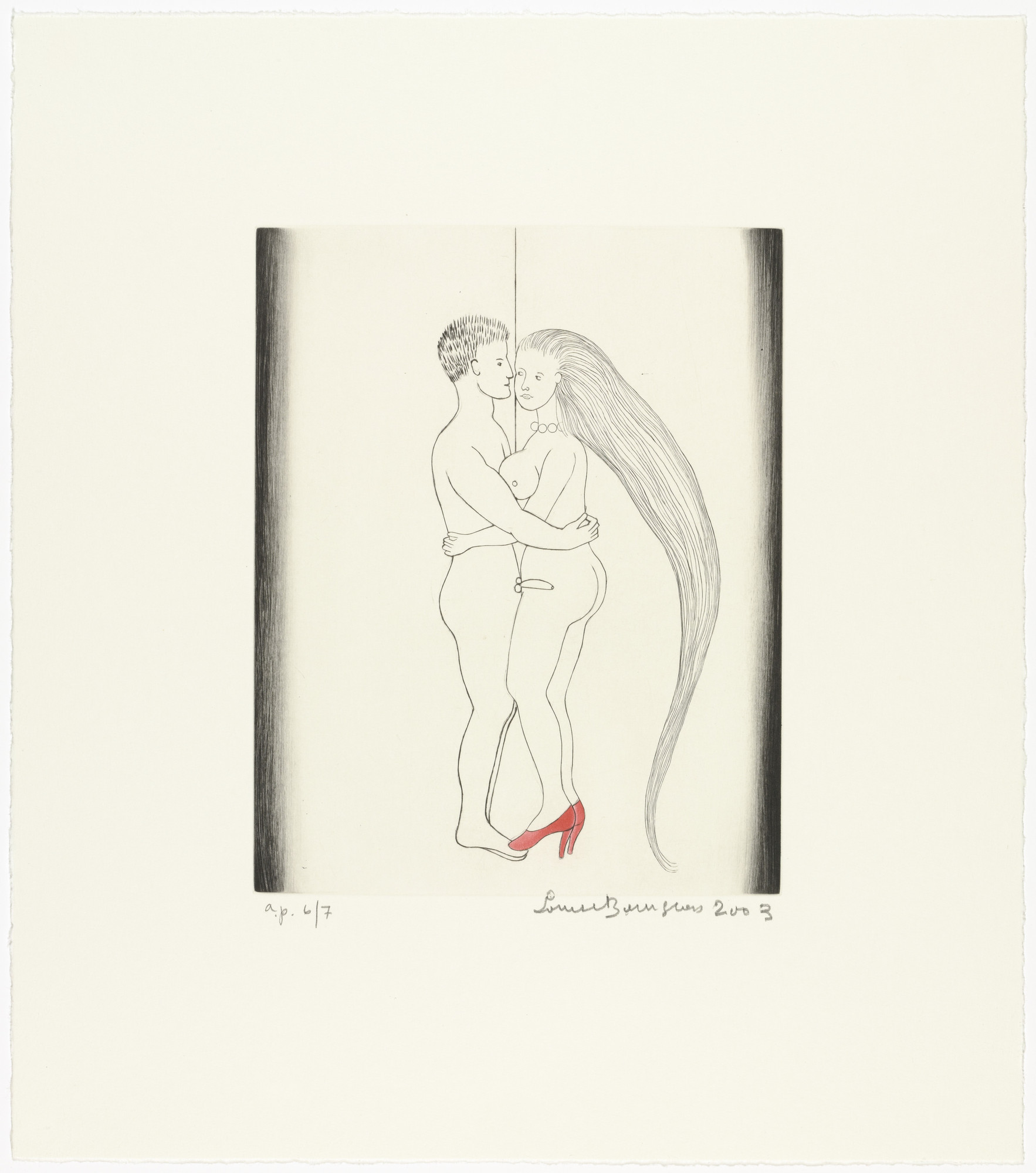 Louise Bourgeois. The Couple. 2003
34100
Deborah Wye: The Couple, from 2003, is an example of Bourgeois' concern with sexual imagery.
You also see her concern with relationships. She never said who was in this scene, but you recognize her very long hair, which was a signature motif. You recognize a necklace that was a favorite of hers. And she always added red high heels. She thought high heels were a real sign of femininity. So, we can imagine that this is Bourgeois. And she seems to be in a very happy and comfortable relationship.
Bourgeois became very depressed in the early 1950s and entered intense psychoanalysis several times a week. After psychoanalysis, she became more able to put into her work explicit imagery that she might have been too inhibited or too shy to express earlier in her career. In the late 60s and 70s you see body parts, you see breasts and penises. And some of them have a very abstract quality, but it's clearly suggestive of sexual body parts, and some are absolutely explicit. This was a very radical departure in her work, and she continued with this concern throughout the rest of her career.