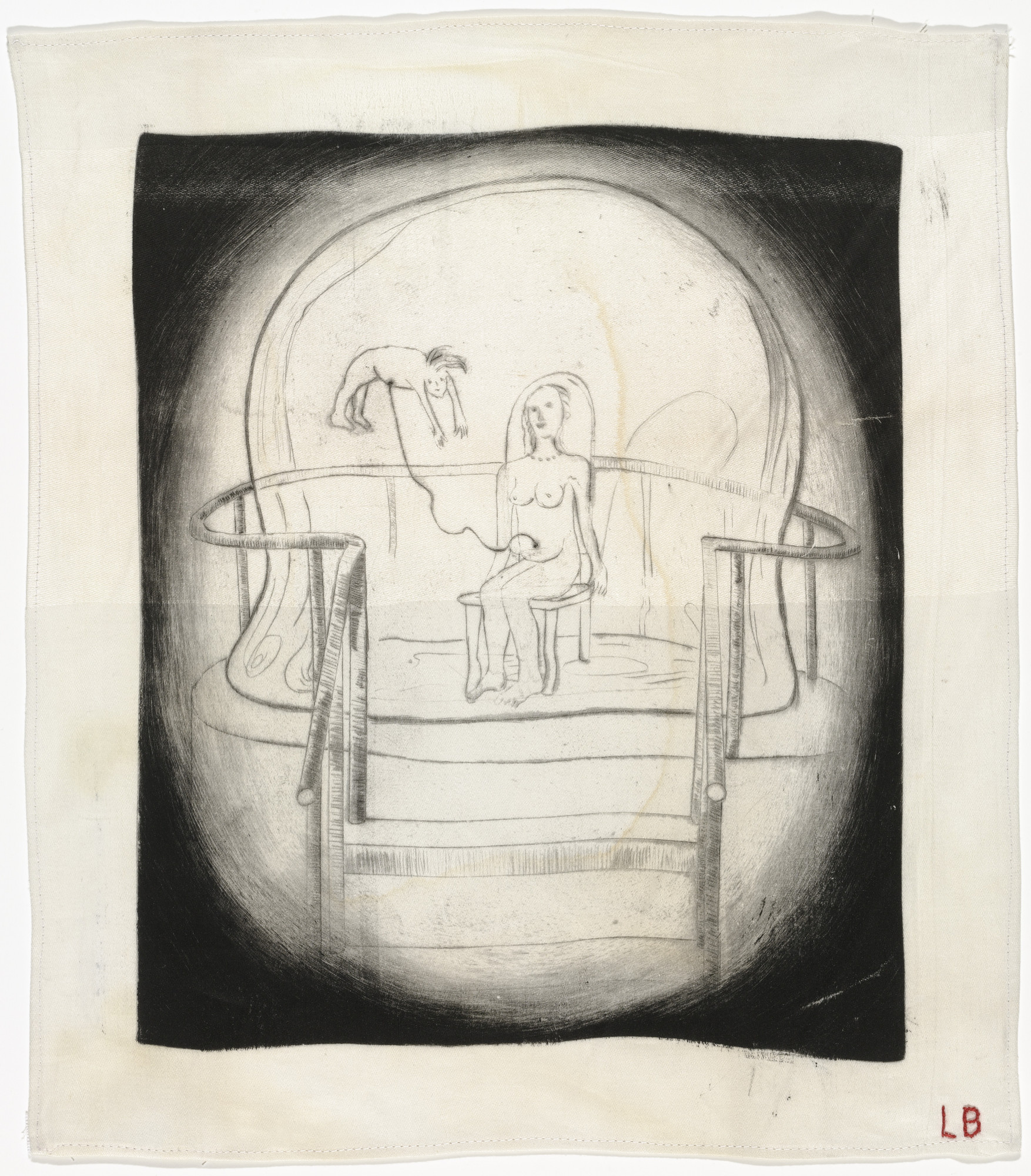 Louise Bourgeois. Do Not Abandon Me. 2000
34000
Printer Felix Harlan: My name is Felix Harlan. I'm a partner in Harlan and Weaver with my wife Carol Weaver. We are an etching print shop. We worked with Louise Bourgeois from 1989 onwards for about 20 years.
What you're looking at here is a total of six states of the print Do Not Abandon Me. A state represents a major change to the plate. So between states, there might be significant additions or removals from the copper. The chair, which was empty at first, now has a figure of a woman with a baby floating above her attached by an umbilical cord. In each case Louise was testing possible variations on the image and how she might complete the image to her satisfaction.
All of the prints in this series were printed on a small press in the basement of Louise Bourgeois' brownstone. I could pull a print and then take it upstairs to her for her to see immediately. She would often play a game where she would cover her eyes while I placed the print in front of her, and then she would quickly look at the print and make an immediate decision. She called this aesthetic shock, in other words, the shock of seeing something for the first time and the purity of that moment.