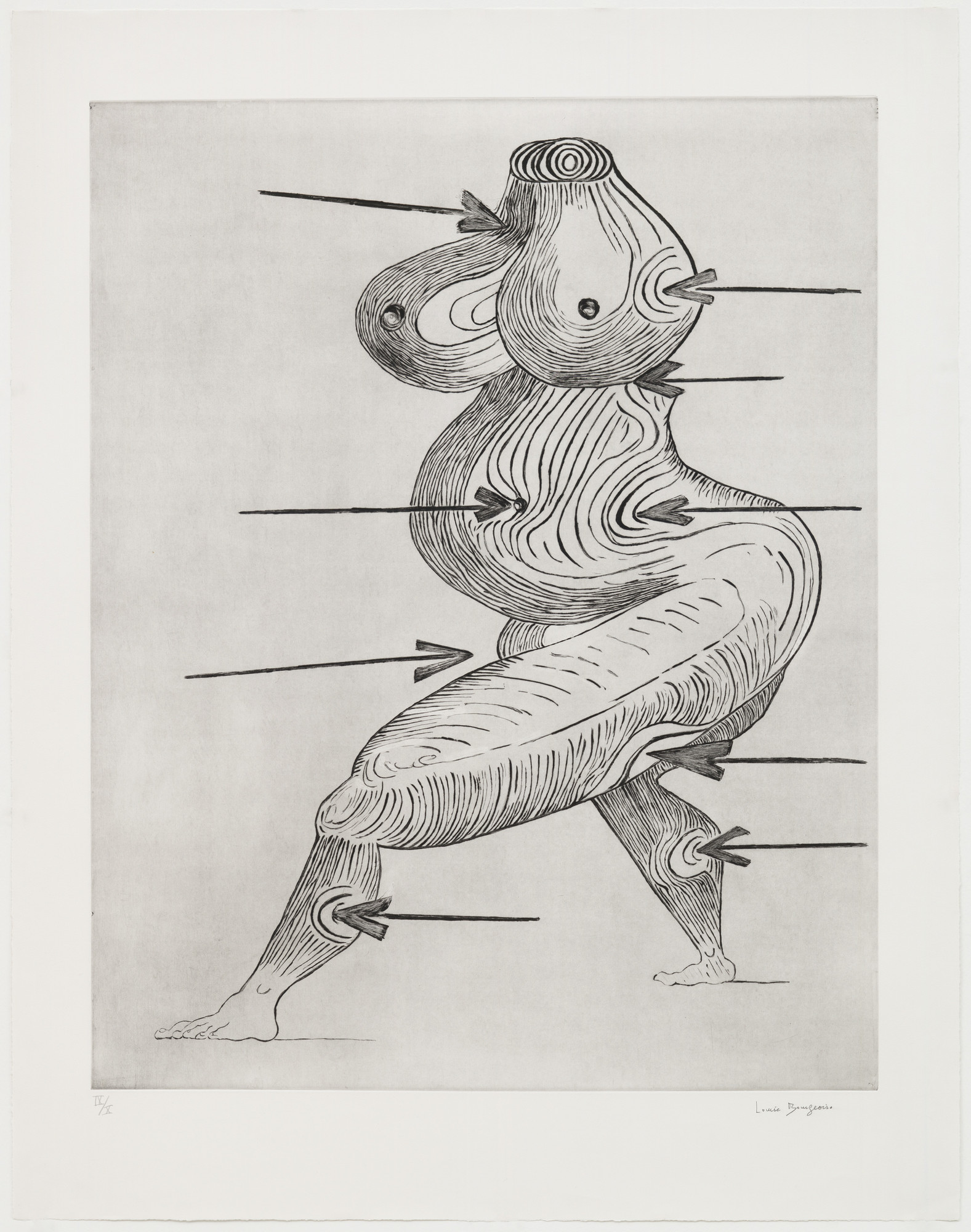 Louise Bourgeois. Sainte Sébastienne. 1992
33900
Assistant Jerry Gorovoy: I'm Jerry Gorovoy. I'm head of the Louise Bourgeois Foundation and was her assistant for about 30 years.
Saint Sebastian was an early Christian martyr and saint, and he is usually depicted with his hands behind his back with arrows. Louise often depicts certain kinds of classical imagery with a feminine perspective.
Louise was interested in the idea of aggression, between passivity and aggression, having enemies, being rejected, having people who want something from you. And she's very interested in that state of where things are not going well, where one is under siege both physically and psychologically.
In a smaller version of this, you see the same sort of arrows coming at the body. But you see in the large version there is no head, and in the small version she experiments with the head. So at one point the woman's face becomes a cat. In another one there's eggs, which symbolized Louise's children, are hidden in the hair.
Louise was dealing with her emotions, the work is like a diary. Whatever she was feeling, she would say it in the material that best said it. She wasn't trying to hone down any philosophical or conceptual approach. It's all about raw emotions finding a form.