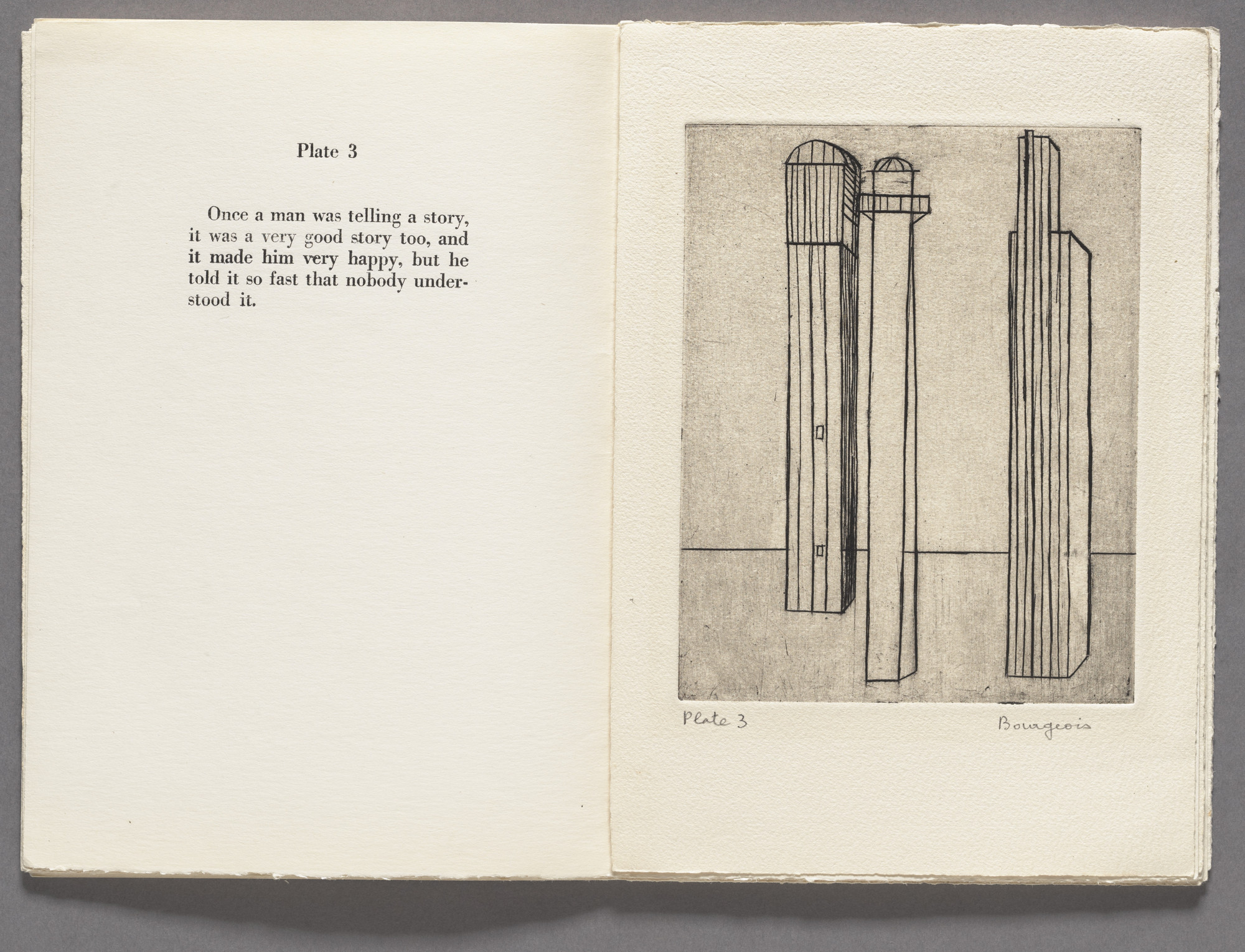 Louise Bourgeois. He Disappeared into Complete Silence. 1947
33000
Deborah Wye: These nine works are the illustrations and texts for He Disappeared into Complete Silence, a small book that Bourgeois published in 1947.
The imagery is primarily of skyscrapers, and Bourgeois was enamored of skyscrapers when she arrived in New York from Paris after she married an American in 1938.
Here she makes these buildings into figures who are enacting dramas from one page to the next. Sometimes they're alone, sometimes they're together as pairs, sometimes they're in groups. They seem to be moving and shifting and interacting in various ways.
She couples these images with small texts that she calls parables that she wrote herself. And I think that this book really demonstrates her highly developed literary imagination as well as her visual imagination. She wrote all the time. It was constant all through her entire life. So she had made many parables but selected nine for He Disappeared into Complete Silence. Some deal with fear and danger and anger, all things that she felt and wanted to release. But mostly this book deals with her feelings of loneliness when she left France and her friends and family there and came to live in New York.