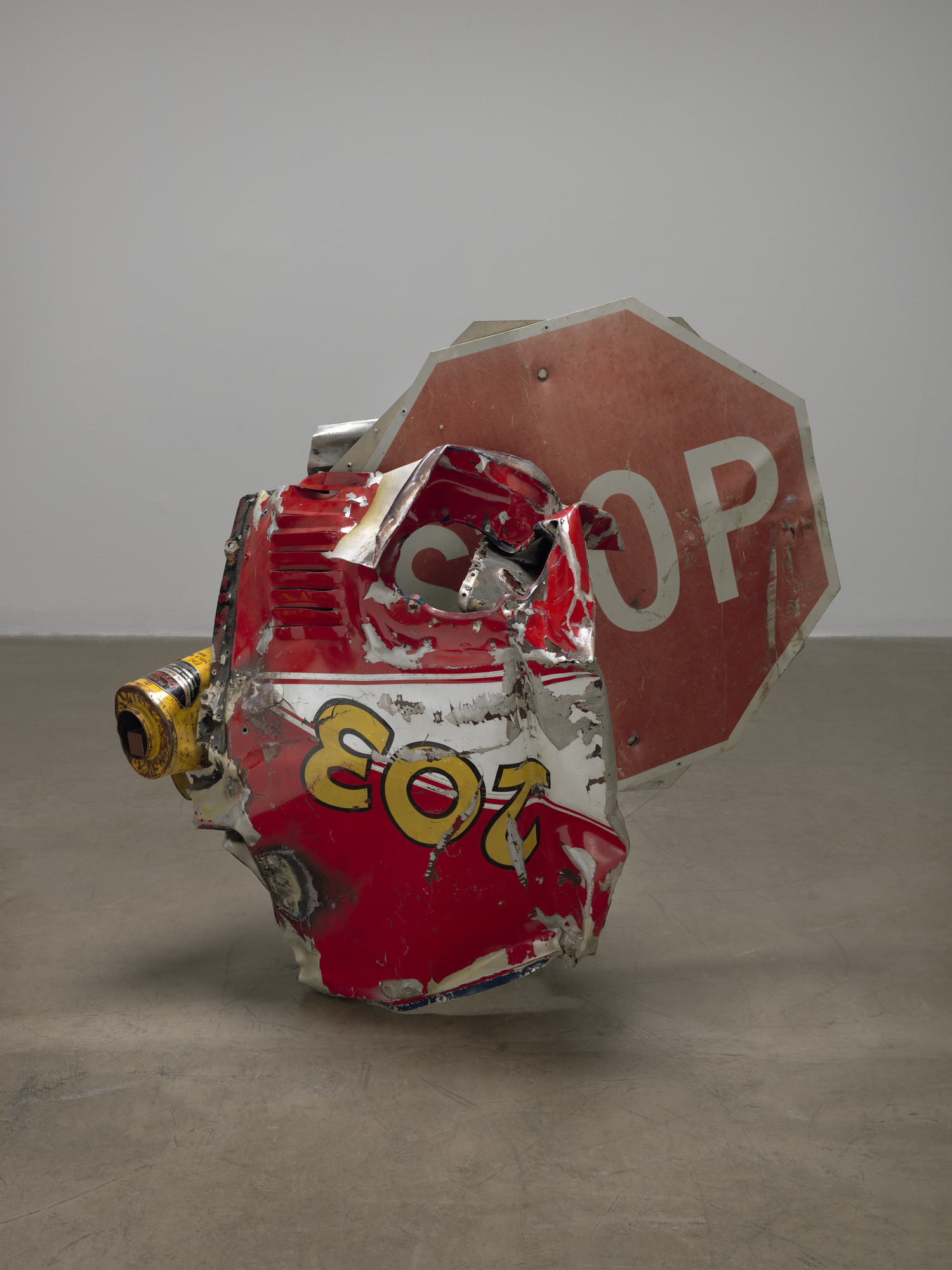 Robert Rauschenberg. Stop Side Early Winter Glut. 1987
823
Leah Dickerman: Rauschenberg went to Houston, Texas, in 1985 for an exhibition of his work. He saw that the Texas economy had been hard hit by an oil glut. All around him he could see gas stations that were closed and drilling rigs that were shut down and cars abandoned by the side of the road and oil barrels flattened.
When he went back to his studio in Captiva, he started making assemblages from scrap metal that he had collected from junkyards. Here, in this work, you can see that there's a stop sign and used oilcans.
Lawrence Voytek, who was Robert Rauschenberg's master art fabricator for many years, discusses making the Gluts with Rauschenberg.
Lawrence Voytek: We were at the scrapyard. They must have torn down a gas station or something. Bob just said, "I want all of that." This pile ended up out in Captiva. And Bob just said, "Hold this up here, put a screw there, put a screw there. Hold this up here. Let's mount this here."
He was in love with the nature of the materials and how they looked in their abandoned states. This color came about because it was living a life and it was you know a back of a truck that was banged into and ripped off and thrown in the ground and started to rust. And now it had a skin that an iguana would die for. He was very sensitive to the way everything looked. Wherever he traveled he would see the beauty in what man has made and its weathering.