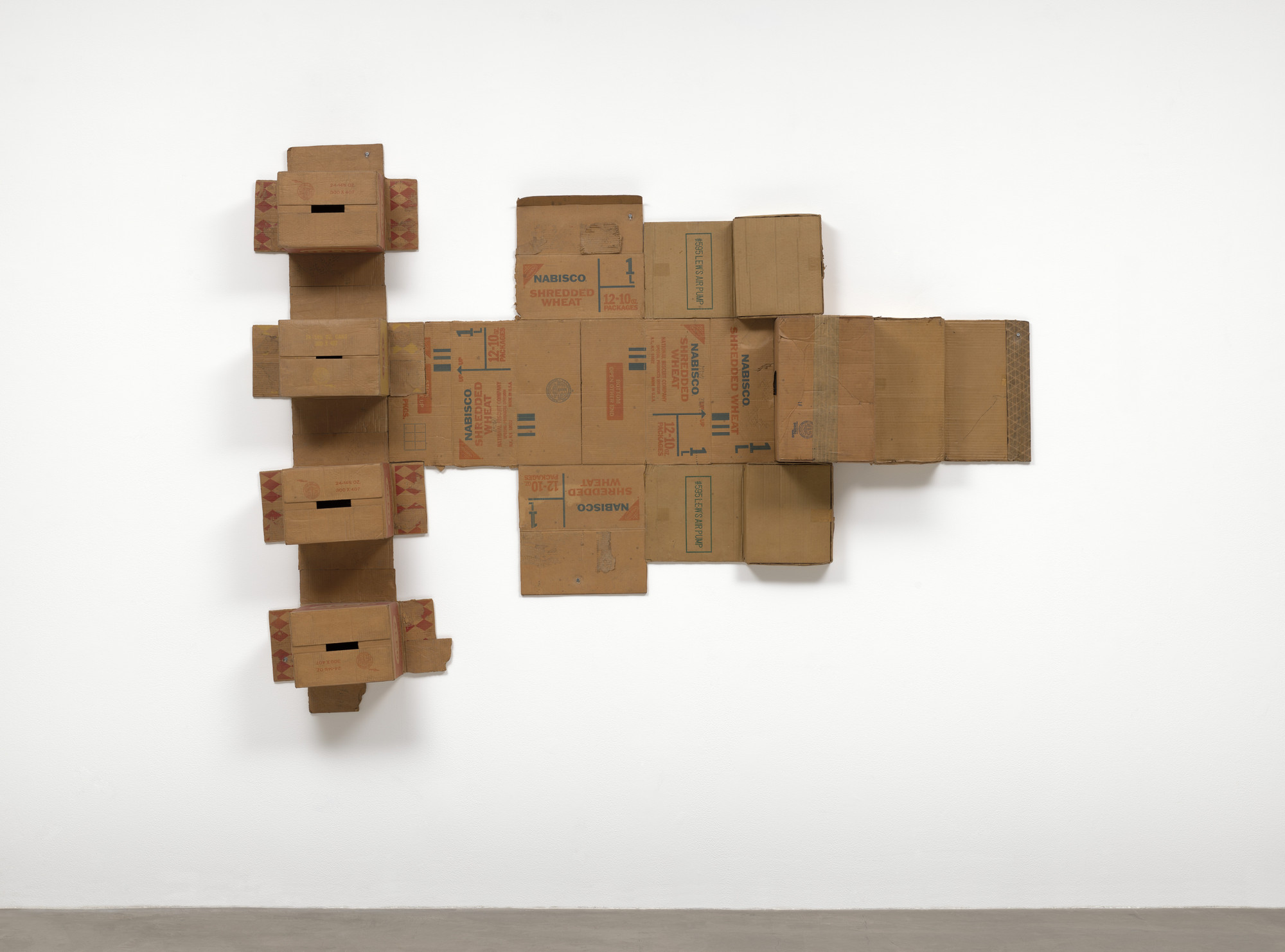 Robert Rauschenberg. Nabisco (Shredded Wheat). 1971
821
Leah Dickerman: In 1970, Rauschenberg moved from New York to Captiva Island, off the coast of St. Petersburg, Florida. Nabisco Shredded Wheat is one of the works from the Cardboard series that he made soon after.
Here's Donald Saff, who worked with Rauschenberg in making the Cardboard series.
Donald Saff: Rather than walking around the city and finding material, he decided to work with what he could find. There are the sand and there's always something being shipped in in a cardboard box. And so the first works were, OK, "This is what's available to me, this is what I'll make."
Leah Dickerman: Here's critic Calvin Tomkins.
Calvin Tomkins: There is a major change in the work he did after moving there. He used to say, "Not much washes up on the beach here." In New York, you could always walk around the block and find something discarded, an automobile tire or something you could lug back and put in a painting.
I think the work becomes very different and he never again collaborates with other artists in the way he collaborated with John and Merce. And for Bob, the whole idea of collaboration was just central. He spoke of himself as collaborating with materials. How did he put it? He didn't want to make materials do something that he wanted. He wanted to collaborate with the materials so they could realize their own qualities.