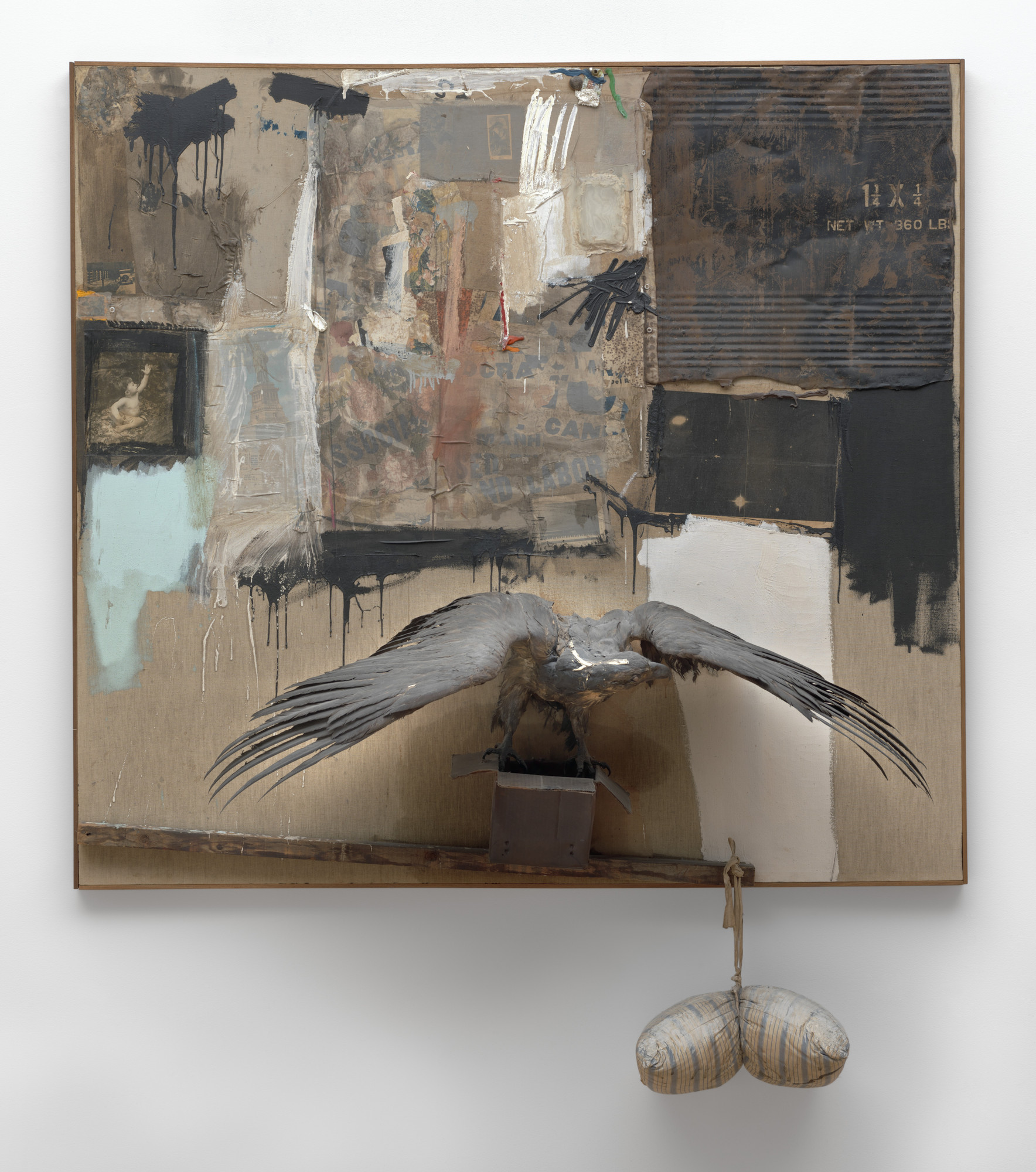 Robert Rauschenberg. Canyon. 1959
810
Leah Dickerman: Rauschenberg said his friend, the artist Sari Dienes, first spotted the taxidermied eagle that's used in Canyon. It was in the trash outside of one of the apartments at Carnegie Hall where Sari Dienes lived.
Rauschenberg took the eagle back to the studio in order to put it into a painting. And that's an extraordinary thing if you think about it, putting an eagle in a painting. How do you put something so large, so physically awkward onto the surface of a canvas? But he managed it. The eagle extends into the space of the viewer. It starts to break down the boundary that we expect between the space of the artwork and the space of ordinary life.
On the back of the canvas are all manners of things that he encountered in his daily life, things from his studio and from his living space. But all this junk also evoked the ancient myth of Ganymede, the tale in which Zeus swooped down to earth in the form of an eagle to steal a beautiful young boy. That's a story that resonated for Rauschenberg as a young gay artist working in New York before Stonewall. So this work is modern and age-old at the same time.