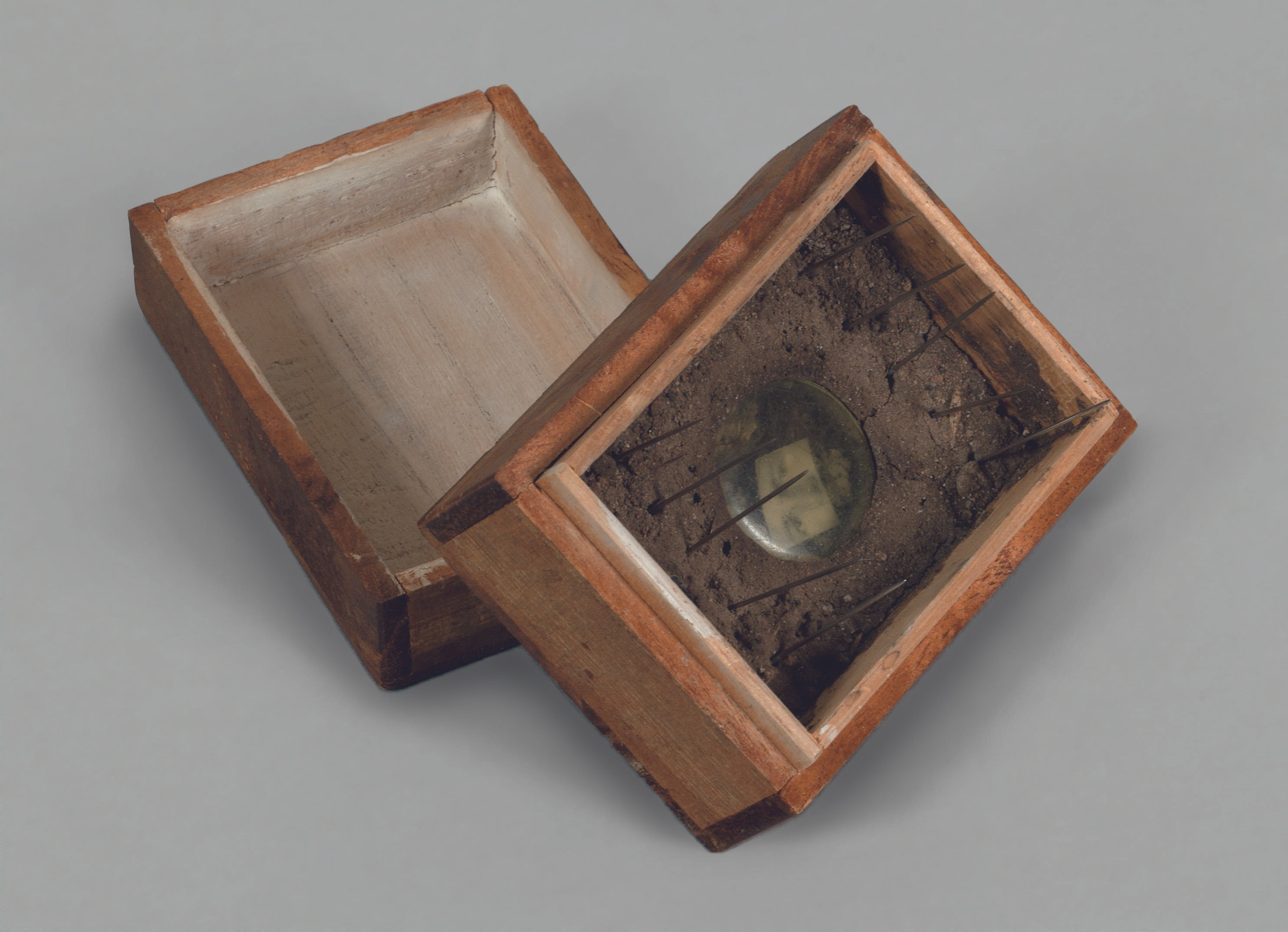 Robert Rauschenberg. Untitled (Scatole personali). c.1952
804
Leah Dickerman:** After Rauschenberg finished his second stint at Black Mountain College, he and Cy Twombly decided to travel together. And he made these works the Scatole Personali in North Africa and Italy.
Rauschenberg wrote a statement about these works: "The material used for these constructions were chosen for either of two reasons: the richness of their past, like bone, hair, faded cloth, and photos, broken fixtures, feathers, sticks, rocks, string, and rope; or for their vivid, abstract reality, like mirrors, bells, watch parts, bugs, fringe, pearls, glass, and shells. In one case, the skull of a bird has been decorated in a rich, false history, and tassels with a bell on a string attached in a reminiscence of her song. Others, stringed like totems, hang pretentiously boasting of their fictitious past."
One thing I think is interesting in this statement is the way that he keeps talking about a false history, the idea that these works seem to gesture to a past that's not clearly there. And here there's something very precious and intimate about the work. It's meant to be open so that you can peek inside and discover treasures. I think it evokes this archeological impulse, the way that you discover things that you don't completely understand and a past you don't completely know. But what these things mean together is left up to you.