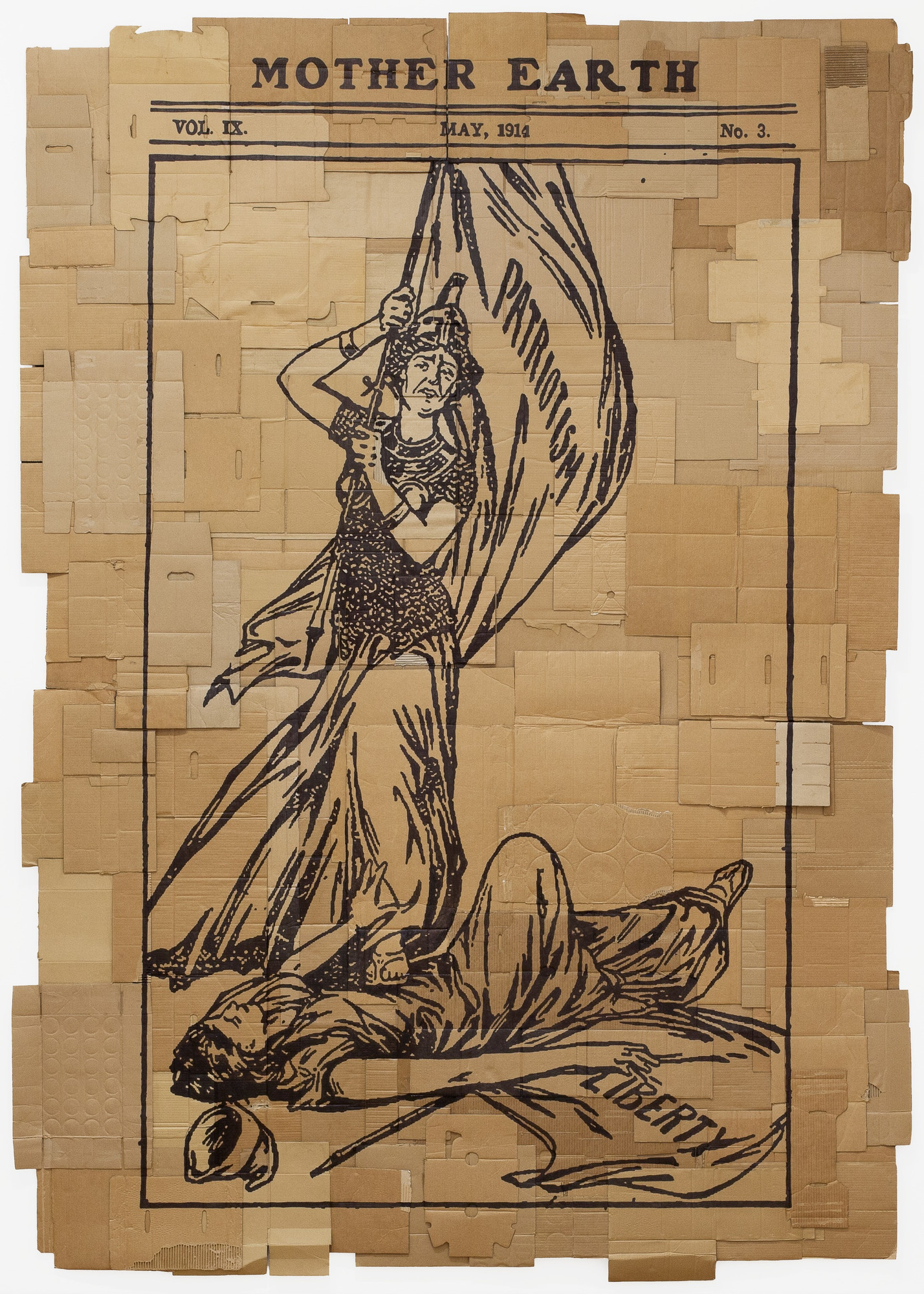 Andrea Bowers. A Menace to Liberty. 2012
676
Anrea Bowers: Hi, I'm Andrea Bowers. I am talking about a work I made back in 2012 called A Menace to Liberty.
For years, I've been collecting political graphics that represent powerful women.
There's so many representations that objectify women, that turn them into sexual beings and not, thoughtful, powerful women in action. And so I started collecting images that represented women the way I want to see women represented. And so I thought: How better to make them than to make them really big to even empower them more.
I've always been obsessed with photographing people and their political placards. And when the Occupy movement came along, they just made massive amounts of cardboard signs. So, I started playing around with cardboard, thinking how I might collage it to make these large pieces. I've done a lot of work with environmentalists, climate-justice activists, because it's a really important issue to me, so I love that these are made of cardboard that we just find in my neighborhood and recycle, instead of buying large sheets of paper or canvas.
It's this idea that patriotism silences dissent. And dissent, to me, is liberty. Dissent is what gives us democracy.
I've made a lot of work about Emma Goldman, a radical anarchist feminist. She made this magazine from 1907-1915, called Mother Earth. Famous artists would design some of the covers. I chose this image because I felt like it was so applicable at the time that I made it.
The things that I'm working on are not going to be solved in my lifetime. It's a continual battle, and I'm just playing part in a group activity that spans generations, to fight and stand up for the ideals that I believe in.