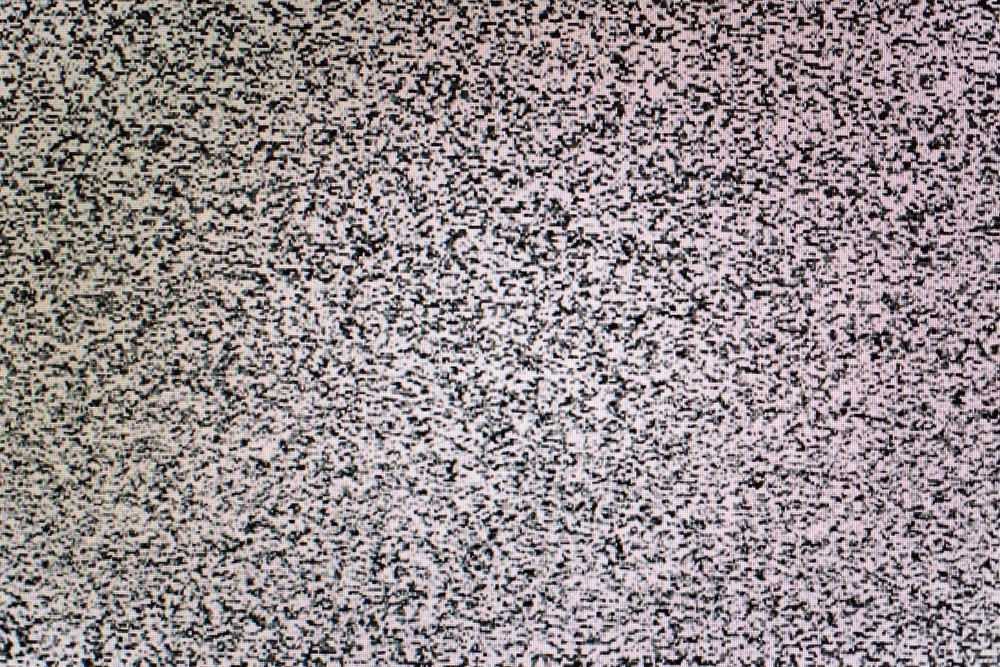 Wolfgang Tillmans. Sendeschluss / End of Broadcast I. 2014
675
I'm Wolfgang Tillmans, and the work you're looking at is Sendeschluss, End of Broadcast I, from 2014.
What you see in this picture is probably familiar to a lot of people who were born in the 1970s or prior, who remember the analog signal and stations going blank at night. And on the other hand, this would be what you see when a television station had been censored, had been taken off air. And in our world, where the media is under constant attack, it is a symbol of censorship and the potential of censorship. I made this work in St. Petersburg, in 2014 at the height of the Ukraine crisis. And of course, there was an air of potential censorship around Russia already then.
When you approach the picture, you think it's a black-and-white photograph. And when you then walk up really close, in particular on the left-hand side, you will see that suddenly the picture is made up out of colors. You see the, red, green and blue dots, pixels that make up the entire picture. It's extremely colorful when you're close up.
This picture is really millions of pictures, because even though there is zero information, it is also all pictures mixed together. So it's an illustration of how the eye can fail us, the brain can fail us. It's a strong reminder to question what we take for granted. You know, one should change perspective, look at things from different sides and different angles to be sure that what we think we see is really there.