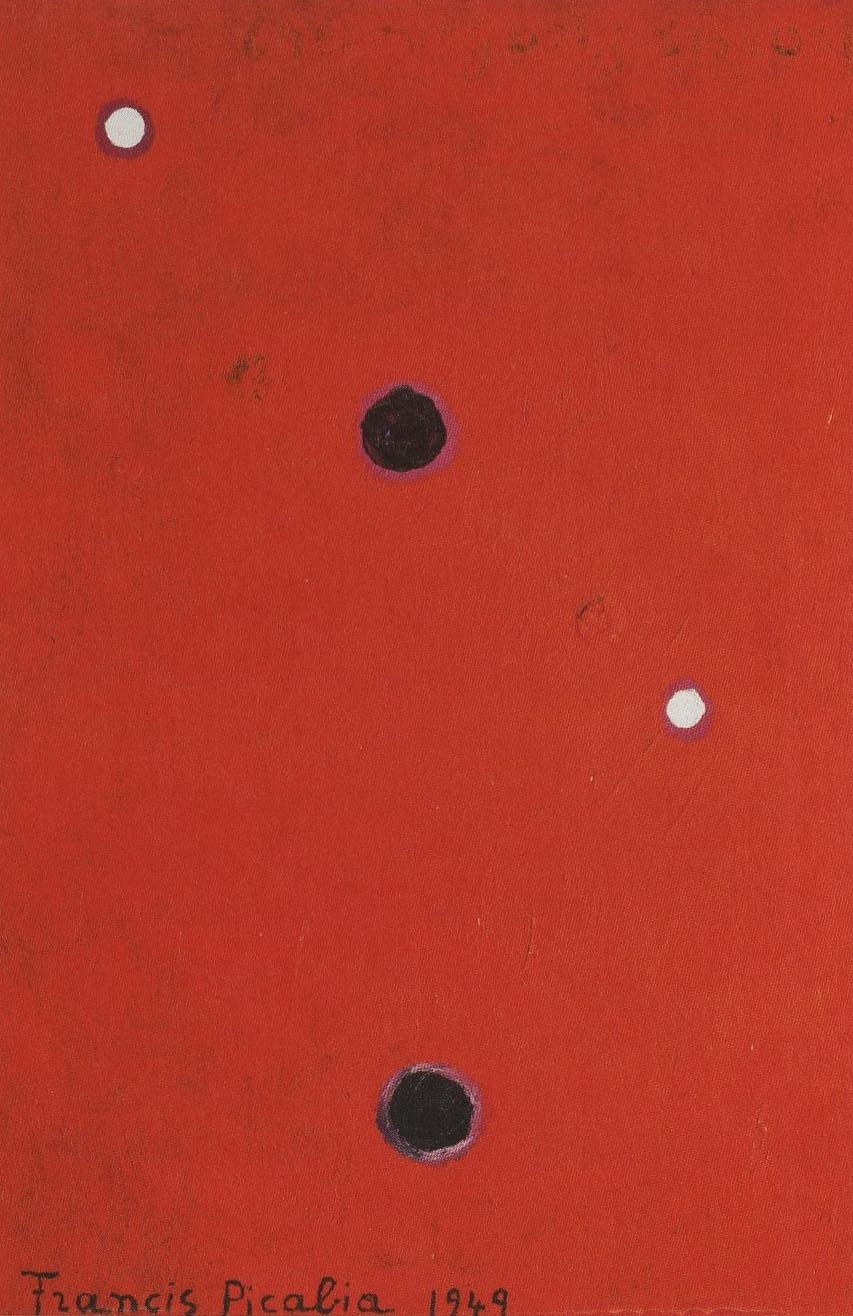 Francis Picabia. Le Salaire est la raison du travail (Salary Is the Reason for Work). 1949
663
This work is one of the many so-called "dot" or "point" paintings that Picabia created in 1949. This is a small work that has a very long title. It translates as "Salary is the Reason for Work," which paraphrases a quote from the German philosopher Friedrich Nietzsche, whose belief in extreme individualism and the absurdity of the world, were attitudes that Picabia greatly admired.
Michael Duffy: You can see how he's really built up this incredible texture in the paint using layers and layers of oil paint and then placing these dots on the surface and giving them very subtle halos. And that gives them a kind of pulsating quality. If he had simply painted them as dots on a plain background, they wouldn't have quite the same optical effect.
Anne Umland: If you look closely in the upper right corner, you might be able to see traces of another signature, as if the work could be flipped upside-down.
Michael Duffy: You can see when you look at the painting from the side, this kind of texture to the paint that gives you a clue that there's either another painting underneath or a different kind of composition.
Anne Umland: Picabia's dots were initially received as a Dada-ist gesture that mocked painting and that once again raised the question of his sincerity towards his own art, which is a thematic that is carried across his career.
Picabia is now age 70 when he is making a work like this. And he's once again putting himself right at the forefront of the avant-garde.