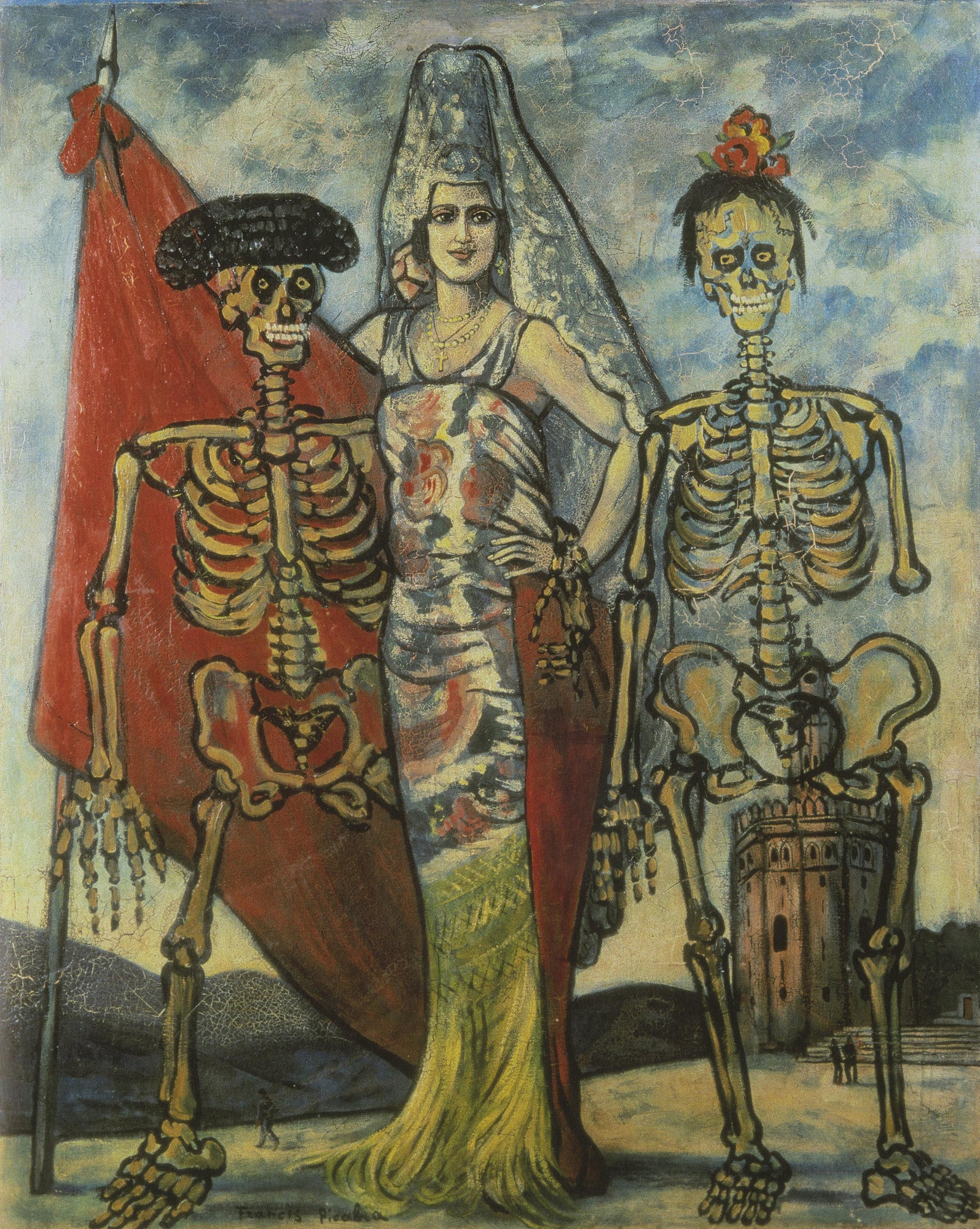 Francis Picabia. La Révolution espagnole (The Spanish Revolution). 1937
661
Picabia titled this strange, disquieting painting The Spanish Revolution, and it is a work that has long been associated with the Civil War that was raging in Spain at that time.
You have this funny yet deeply ambivalent image of a flag-draped-- almost tourist poster-like--figure of Spain as represented by the woman in a mantilla, hanging out with these figures of death.
Picabia's father was a Cuban-born Spaniard, and Picabia, as you've seen in the exhibition, makes frequent reference to his Spanish ancestry in words and in images. You could think in particular of the many images he made of Spanish men and women that have come to be known as his "Españols."
Picabia had spent the summer before he made this work discussing the tragic events in Spain with none other than Pablo Picasso. And then Picabia completed this painting, The Spanish Revolution, just a month or so before Picasso began to work in earnest on his great anti-war mural, Guernica.
Picabia's Spanish Revolution is not only colorful, but it's full of irony. It has these two grinning skeletons holding onto this very sensuous Español that lend such a macabre air to this scene.
And the mood of Picabia's Spanish Revolution is ambivalent. It's disquieting, it's troubling, it is certainly not an endorsement of war. But it's hard to come away with any sort of clear message.