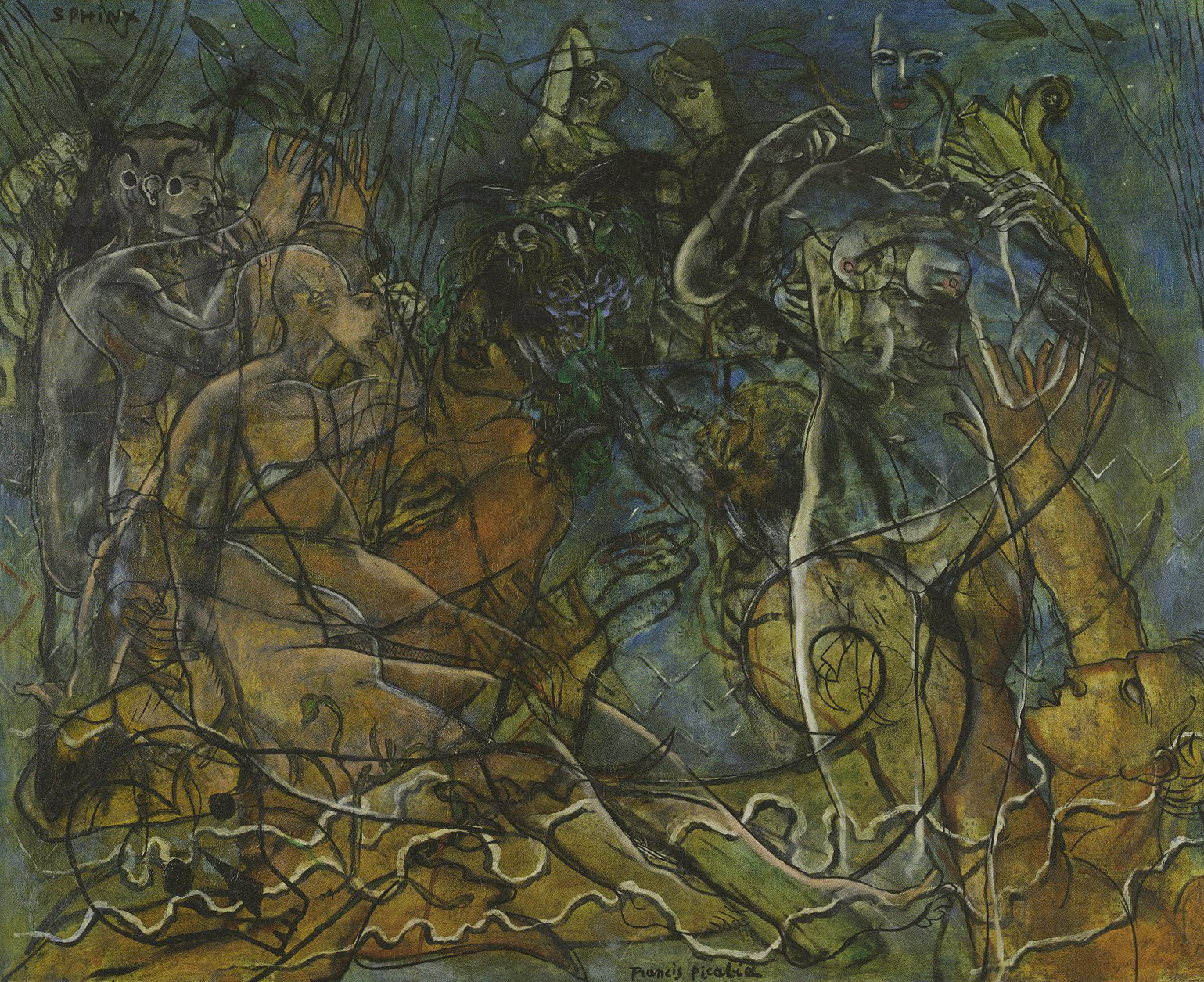 Francis Picabia. Sphinx. 1929
660
Anne Umland: We are looking at a large painting from 1929 by Picabia that he titled Sphinx. I think if you had to choose one word to describe this picture, the one that comes to my mind is "cacophonous."
Michael Duffy: The way he painted these works is he layered the images on top of each other. Painting them, erasing them, and repainting them, he built up these incredibly complex surfaces.
Anne Umland: It's interesting to try to follow any one single line because just as you begin to think, "Oh, that line is part of the arm of a figure or the branch of a tree or the tail of a sea serpent,"
Michael Duffy: Sometimes a nose turns into a face--
Anne Umland: the different images begin to cancel each other out.
Michael Duffy: He's getting this, almost antiqued effect to the paint layer by painting, repainting, adding varnish, and then adding layers on top. So it's very translucent.
Anne Umland: I find Sphinx to be a particularly disquieting painting. I think that that schematized skull you can see in the lower left corner and that large owl that stares out at us from the canvas's upper center contribute to this atmosphere of disquiet. The title of the work does that as well because one of the meanings of sphinxis this winged monster from Greek mythology, which was famed for killing anyone unable to answer its riddles.