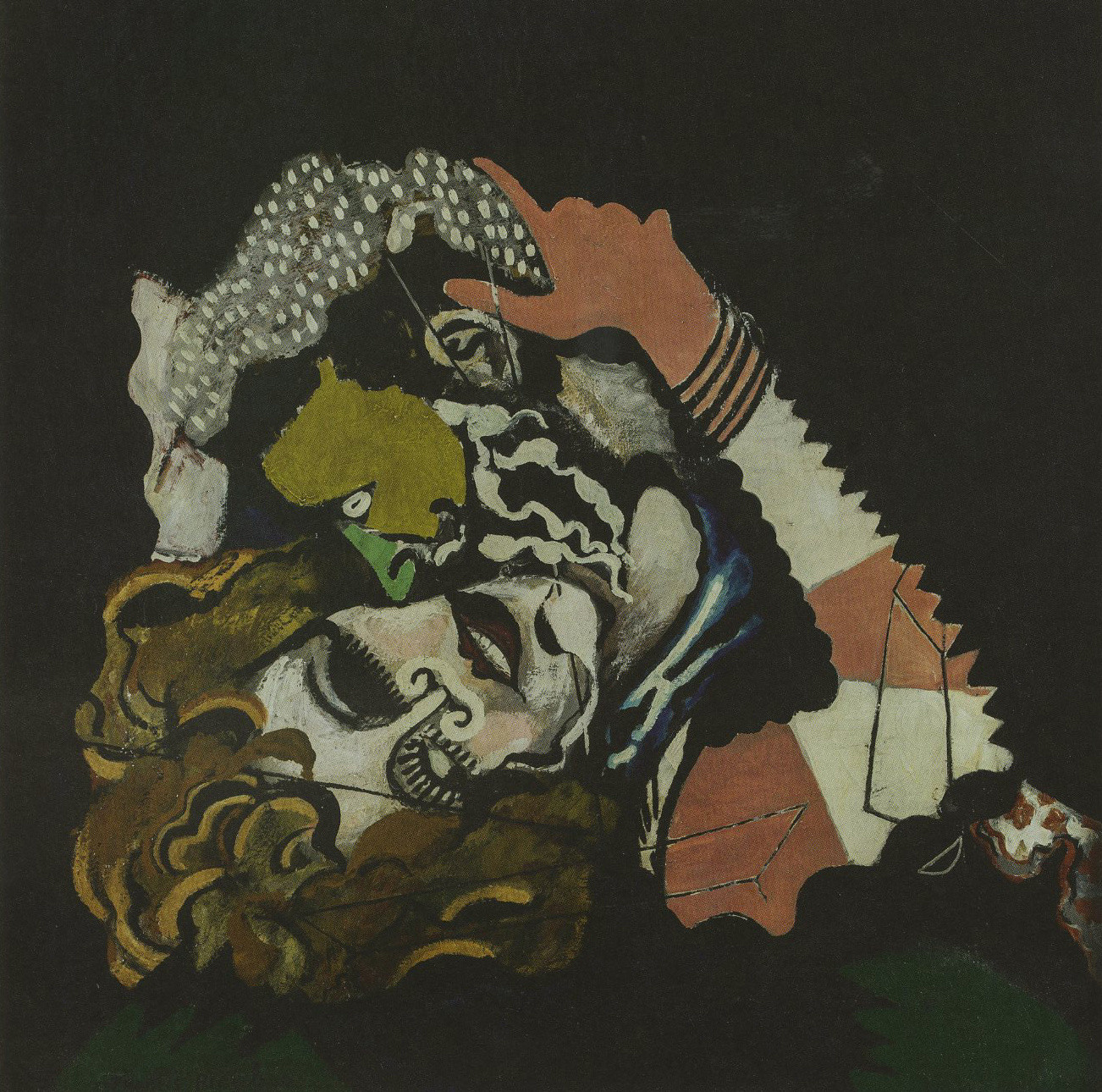 Francis Picabia. Les Amoureux (Après la pluie) (The Lovers [After the Rain]). 1925
6588
This is an example where Picabia took an earlier painting, in fact a landscape from around 1912, and completely repainted it using enamel paint.
Using different imaging techniques including X-rays and infrared light shows you some of the artist's development of the composition and how he changed his mind and edited the painting as he went along.
He added this very patterned background. There's a small area on the lower right where you can see this floral pattern. And then finally he completely repainted the background to outline the two figures in enamel paint.
Picabia routinely would take paintings and rework them, over paint them. I'm not sure why he did this. Every 10 or so years he would completely reinvent himself in terms of what kind of paintings he made, what kind of drawings he did. He felt like he could take his own work and transform it in a way that would make it even better.
There are a few examples of that in the exhibition. And I'd say The Lovers is one of the more radical transformations that he made.