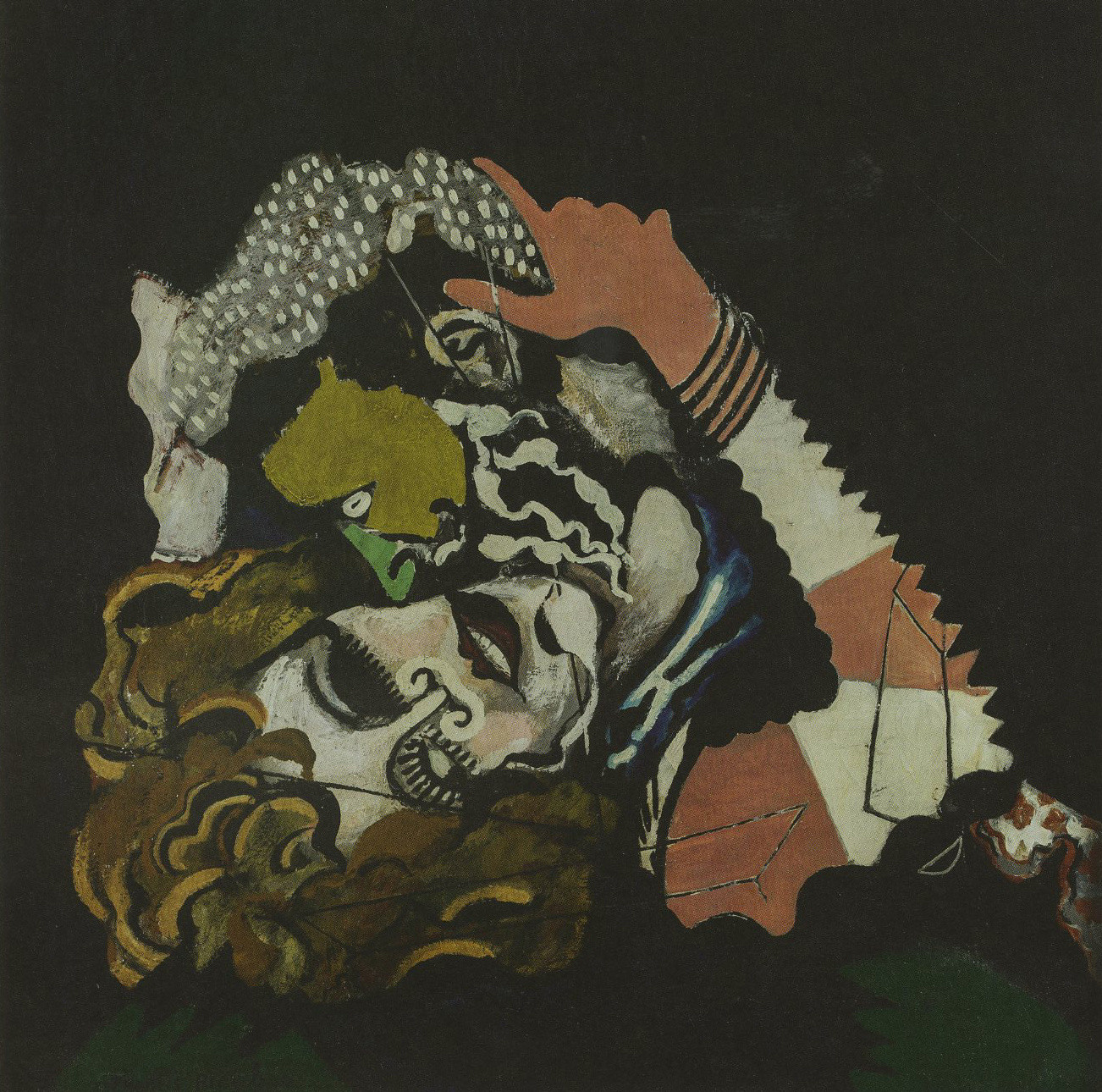 Francis Picabia. Les Amoureux (Après la pluie) (The Lovers [After the Rain]). 1925
658
Picabia moved to the south of France in 1925, and that move precipitated a new style, a new way of working, that has come to be referred to as his monster paintings, and that are frequently associated to this new atmosphere he found himself in, of luxury and excess.
The Lovers (After the Rain) is a stellar example of his so-called monster paintings. And it features these two sort of nominal members of the fashionable high-society in which Picabia was moving.
Like many of the other monster paintings that you can see in this room, it depicts an embracing couple in these garish colors and with the high shine that is typical of the commercial enamel paints that Picabia was fond of using in these years. This is a work that stands out in particular, however, for its exceptionally dark palette.
This is a work, too, that is remarkable among the monsters for the sort of frenzy of this couple's embrace, and the way that woman is positioned upside-down, staring out at the viewer with these lips that are painted this deep, dark crimson shade.
If you look in the background, you can see that it is a picture that is very thickly-textured. And we now know thanks to X-rays that Picabia used his commercial enamel paints to cover over an earlier abstract work of his.
To hear more from conservator Michael Duffy about how Picabia changed his mind as he made this painting, press six-five-five-eight, and then the search button.