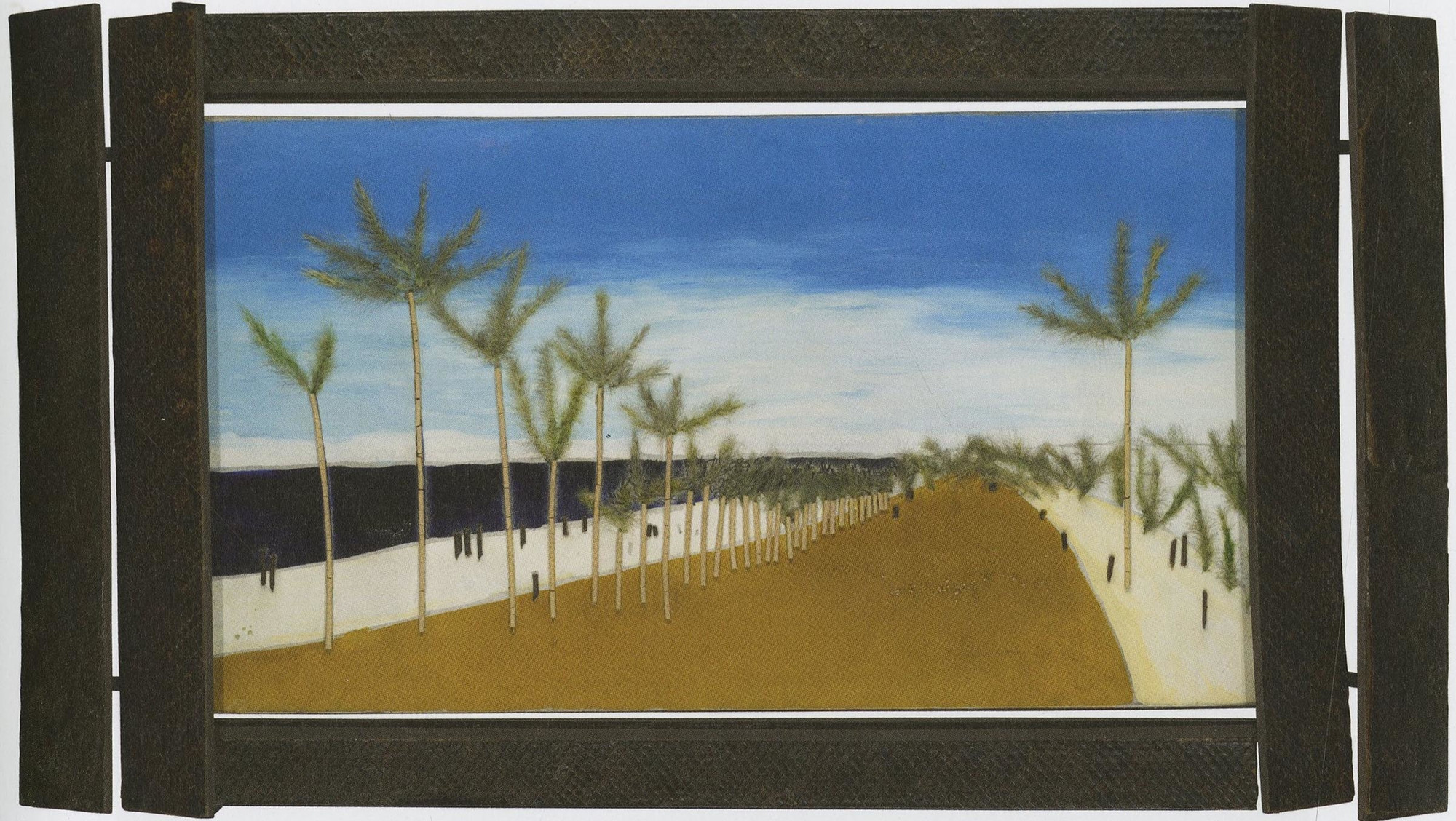 Francis Picabia. Promenade des Anglais (Midi). c.1924-1925
657
Anne Umland: Picabia loved the south of France, and it was a part of the country that he visited frequently. And in 1925, he moved there permanently. This work takes that part of the world as its subject. And what it pictures is this famed Promenade des Anglais, which was a common name for the seaside boulevards that wind through the various towns along the French Riviera.
Picabia's move south is believed to have precipitated a new interest or a renewed interest in landscape, and inaugurated this moment of intense material experimentation, as you see in this collage. So, among many things I could draw your attention to, I would note that the fronds of the palm trees are constructed from green feathers, and that their trunks are made up of pieces of broken-up pasta.
Michael Duffy: And the little brown figures you see strolling on the beach are actually pieces of leather cord that he cut and adhered to the surface.
He wasn't afraid to use materials that were considered, you know, non-artist materials or found materials. The frame is designed by a well-known designer named Pierre Legrain. And it's constructed out of wood panels almost like a shutter around a window, and then it's finished with python skin. So it has this very distinctive kind of finish that you might see in a leather purse or a piece of luggage.
Anne Umland: There's something about this work that makes you think of kitschy, tacky, tourist postcards and stereotypical seascape views that is another part of the way that Picabia is making us very conscious that his picture is anything but a window onto the real world.