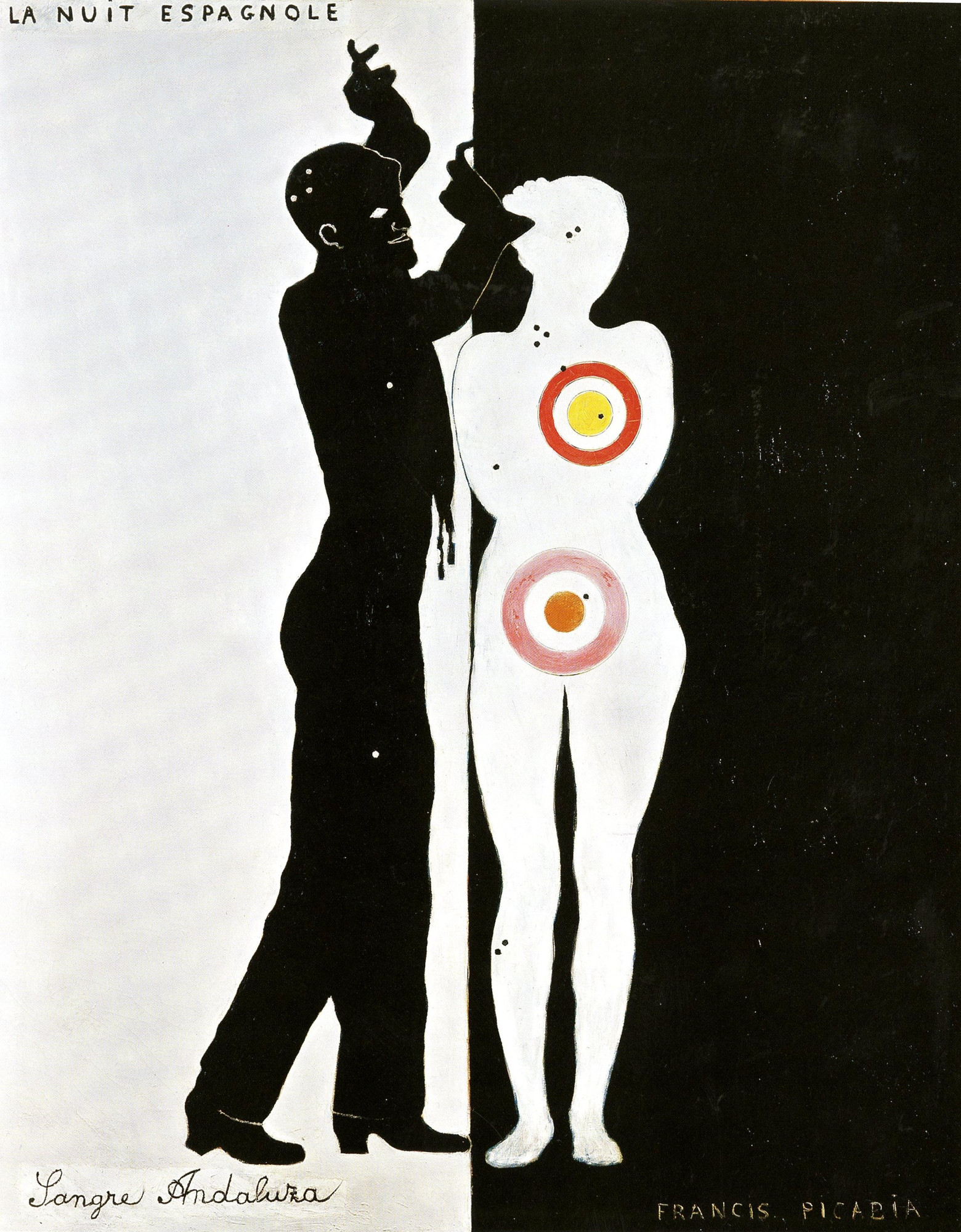 Francis Picabia. La Nuit espagnole (The Spanish Night). 1922
6555
Michael Duffy: This was a technique that he did starting in the early '20s, using enamel paint on such a large scale. And it was really unusual technique for artists at the time to use this type of commercial paint as if it was being painted on a wall instead of on a painting.
There's a couple interesting features on this painting in terms of the technique and the textures. If you can see the target shapes in the female figure are actually inscribed. So, he used probably a kind of compass or circular device to actually make these circular shapes in the paint, so it has a kind of depth to it.
And then, in terms of the enamel paint, you can see where he coated the background around the signature and around the inscription at the top, leaving the under layers visible around those areas.
I think for many artists it was the idea that they were using a material that wasn't a fine art type of material, and that went along with their rejection of this more traditional art making that was taught in the academies.