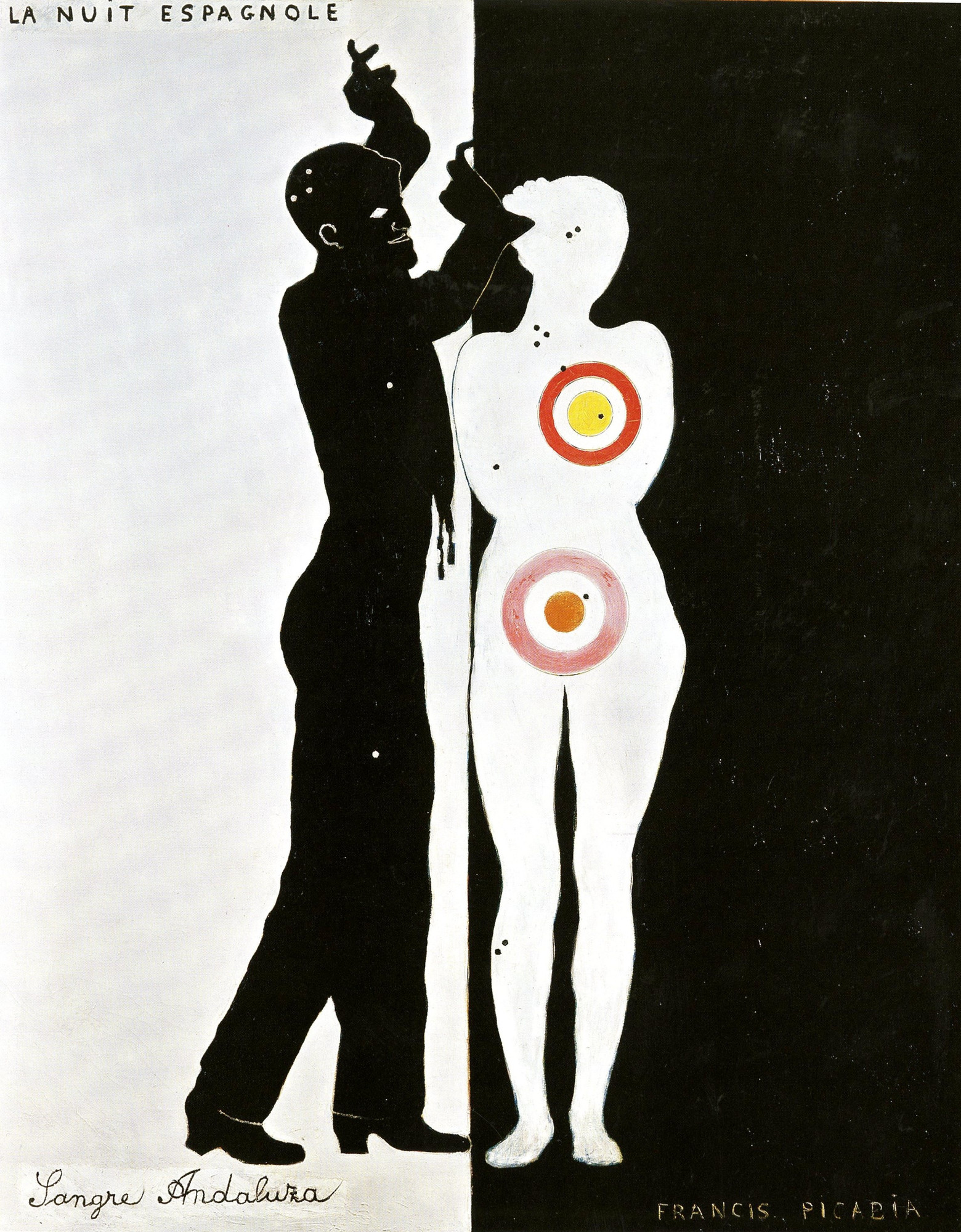 Francis Picabia. La Nuit espagnole (The Spanish Night). 1922
655
Anne Umland: This work's size and its really bold graphic character seem designed for maximum visual impact. The black-painted inscriptions at the top left and the lower left translate respectively, as "The Spanish Night" and as "Andalusian Blood." And both, I think, heighten this picture's sinister character and its eroticism.
The work features, on the right, this silhouette of a classical female nude, but her body is marked with erogenous abstract targets. And she and her male companion are peppered with what can only be read as bullet holes.
The contours of the woman's body recall those of the type of sinuous nudes that you'd see in the paintings of the 19th-century French neoclassical painter Jean-Auguste-Dominique Ingres. But here, they are emptied out, they're devoid of shading. Everything in this painting is reduced to this sort of flat, featureless cut out.
It's interesting to note as you look at its surface that in addition to traditional oil paints, Picabia used these glossy quick-drying commercial enamels that normally would be used for things like walls in houses or boats or radiators.
Michael Duffy: The paint, when it dries, it makes this kind of unusual pattern almost like a wrinkled skin.
Anne Umland: To hear more about this painting from conservator Michael Duffy, press six-five-five-five, and then the search button.