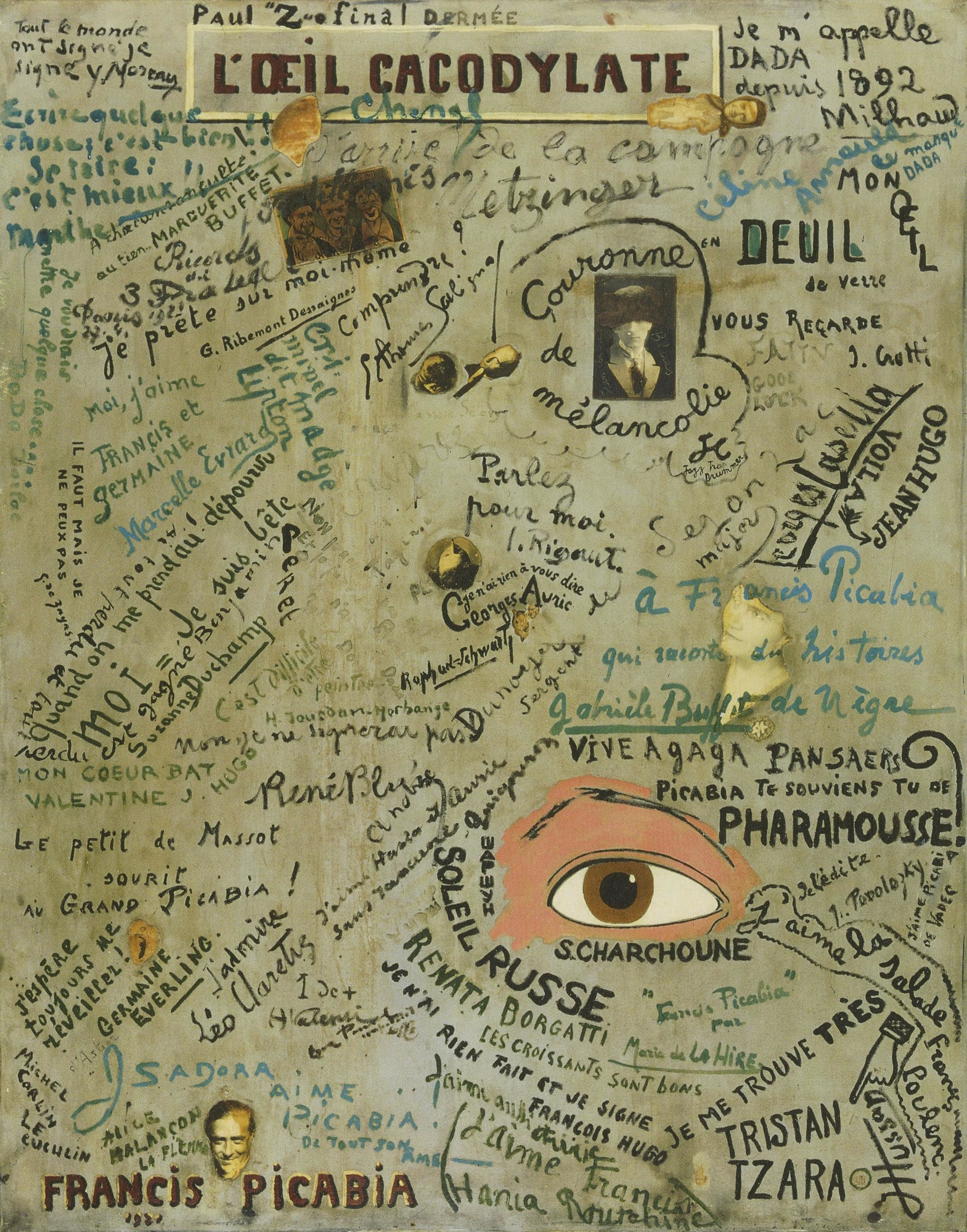 Francis Picabia. L'Œil cacodylate (The Cacodylic Eye). 1921
6544
Michael Duffy: My name is Michael Duffy. I'm a paintings conservator here at MoMA.
He's using these different types of collage materials on an oil painting, which is unusual.
He's taking things like photographs and clippings from newspapers and applying them directly to the canvas.
In this case, Picabia is also mimicking some of the collage techniques by painting things like the eye that stares out at you that looks like it could have been taken from an illustration, from a magazine. This is the period where he's taking illustrations from magazines and reproducing them as paintings in these kinds of Dada expression works.
It's a technique that kind of goes hand in hand with using fine art materials and also found materials together. It's just like no other painting I've ever really looked at. It's the kind of painting you could stare at for hours and just continue to try and figure out the inscriptions, what the materials are. It really is a fascinating example, and one that's really unique in a lot of ways.