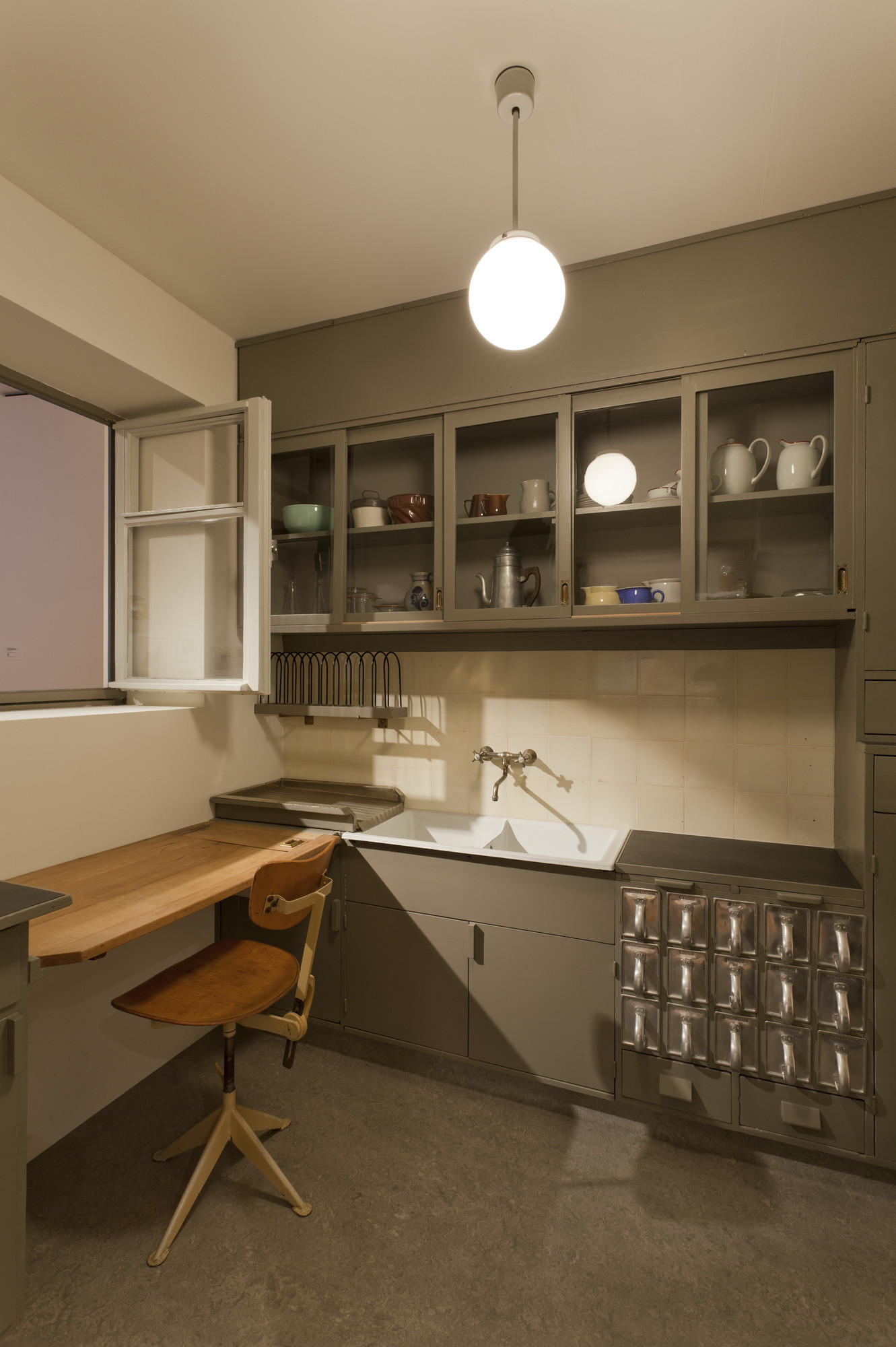 Margarete Schütte-Lihotzky. Frankfurt Kitchen from the Ginnheim-Höhenblick Housing Estate, Frankfurt am Main, Germany. 1926-1927
317
Juliet Kinchin Here we can see the Frankfurt Kitchen which was designed in 1926 by Grete Schütte-Lihotzky.
And she was taking on board a lot of new thinking about tailorized processes in the industrial workplace. And she was applying those kind of ideas to the design of these kitchens which were part of a massive modernization program in the late 20s in the city of Frankfurt. To optimize that efficiency, Grete Schütte-Lihotzky fitted in all these very neat little space-saving labor-saving features like the drop-down ironing board, which rests on the sink or is clipped against the wall. She was using modern, industrially produced features like these fantastic, pull-out aluminum pouring bins, really, for storing goods like lentils or rice.
The floor, covered in a modernist material of choice, that's linoleum: warm under foot, easy to clean, hard-wearing, cheap. The aluminum bins were of course really cheap to produce because they were adapting what had been containers for ammunition during the first World War, so that's an adaptation of wartime technology. The pull-out cork slides – cork, another wonderful, practical material. And emphasis on hygiene, efficiency, economy of space, economy of labor.