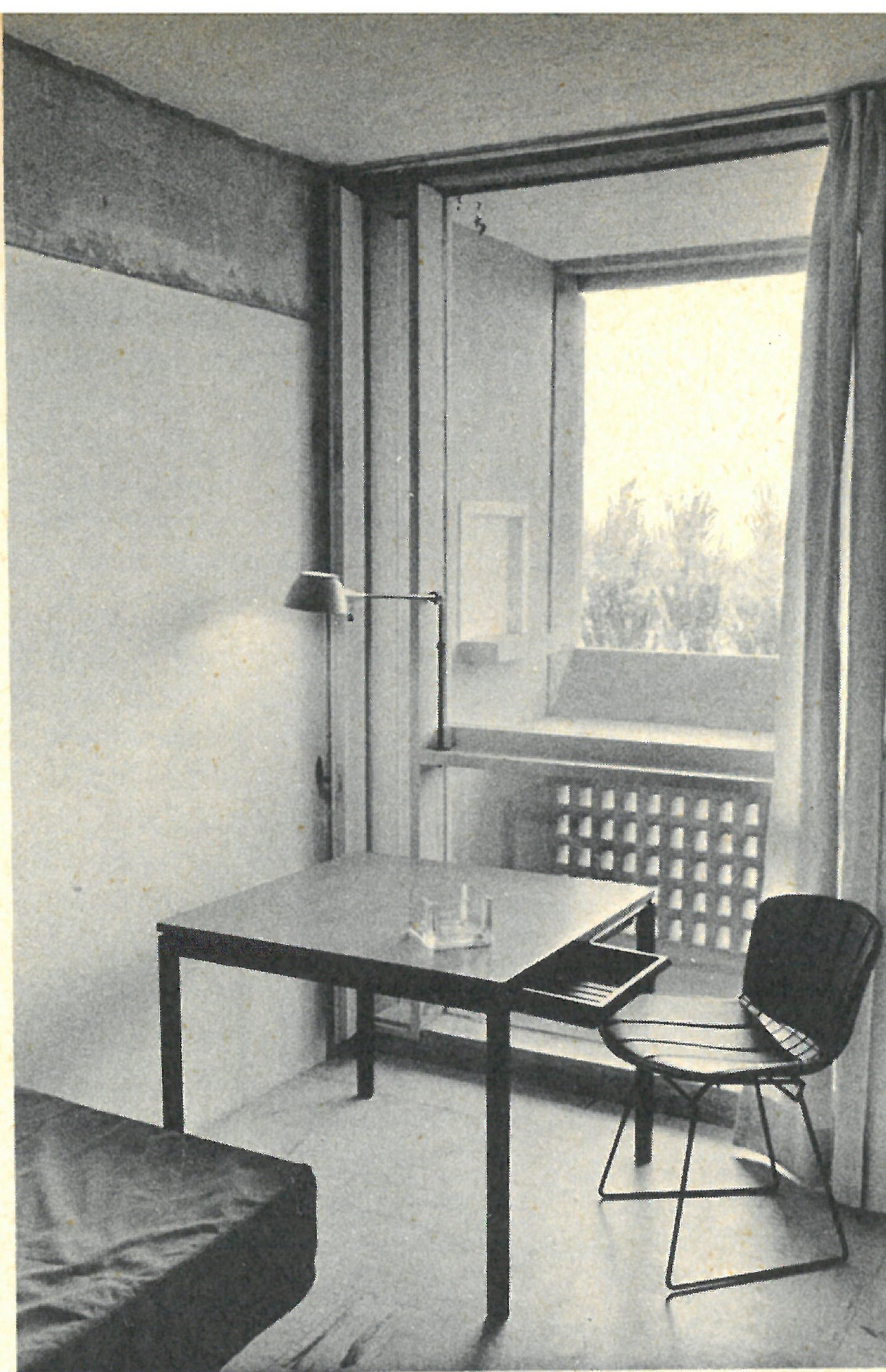 Charlotte Perriand with Le Corbusier and Lúcio Costa. Maison du Brésil, a Study Bedroom, Paris. 1959
3340
Narrator: We're looking at a study bedroom from the Maison du Bresil, which was the part of the Cite Universitaire in Paris, and was designed by Charlotte Perriand in collaboration with the architects Le Corbusier and Lucio Costa, for students specifically from Brazil.
It's a modular scheme, which takes advantage of modern, durable industrial materials. You've got aluminum, concrete, linoleum, Formica, and brightly-colored plastics. And also, a keynote is the use of wood, which, for the Brazilian students in particular, I think, resonated, with their native culture. And they're all brought together with this unifying palette of color and texture, which characterized Charlotte Perriand's designs.
One of the features of the modern interior was the use of fitted furniture that had a multifunctional purpose. A good example is the room divider in this case, which was a storage unit. It contained an integrated reading lamp, a bedside cubby, a bookshelf, a wardrobe.
This study bedroom dates from 1959, but it harks right back to that formative moment in the late 1920s in terms of the idealism. It's brimming with idealism. And that's the ethos which carries through continuously those three decades. All those people involved in these modernist tendencies—whether designers, architects, manufacturers, retailers, curators—I think what united them was this belief that ultimately good design, good architecture had the power to affect people's daily lives.