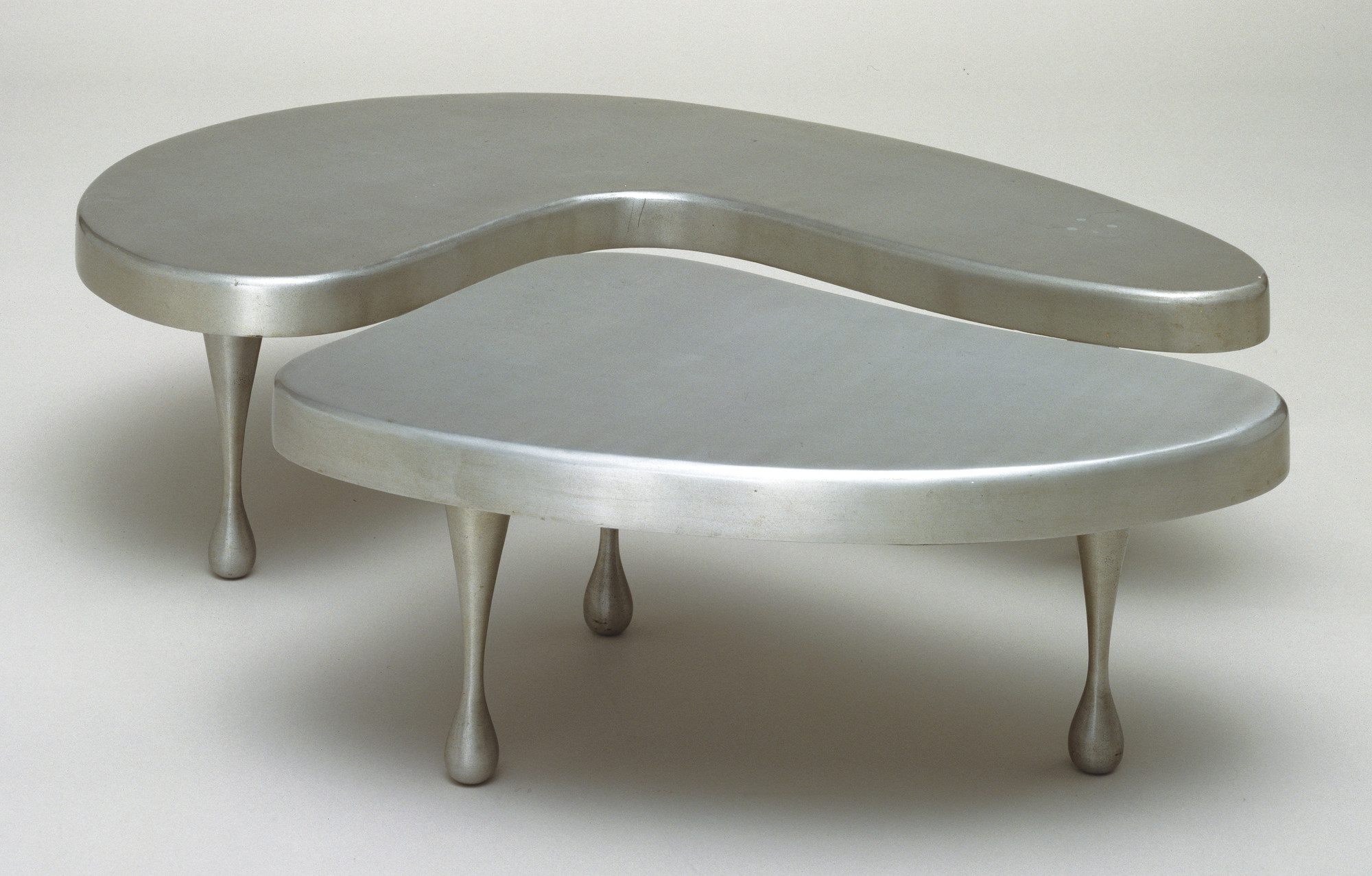 Frederick Kiesler. Nesting Coffee Table. 1935-38
3330
Narrator: We're looking at an evocation of the New York apartment of a textile designer, Marguerita Mergentime, dating from around 1935 to '36. We're still talking about Depression-era New York. Viennese émigré Frederick Kiesler was among the many architects and designers really struggling to find commissions at this time.
This interior is altogether more emotionally charged than some of the cool, rational interiors that are also on view in this exhibition. Keisler and Mergentime were close personal friends of surrealist artists like Arshile Gorky. And you can see an example of Gorky's painting in this interior. But more generally, I think, there's a sense of surrealism, with the organic forms of Keisler's nesting table and the way that extraordinary sprouting floor lamp morphs into an almost figural presence.
Keisler was fascinated by cinema, film, photography, by theater and performance and store-window display. And I think you can sense elements of that in this scheme, particularly his fascination with the use of indirect lighting. He's bouncing light off from a mirror below that glass-top table. So in a sense, he's using this immaterial medium of light to sculpt the space in a very dramatic, theatrical way.
It's also interesting, I think, the role of Mergentime both as a designer and client. She designed many household textiles, including the wonderful tablecloth with political slogans. These textile elements are precisely the kind of things that we lose sight of when we're looking at interiors from the past, but which were very important to the overall feel and texture of these interiors.