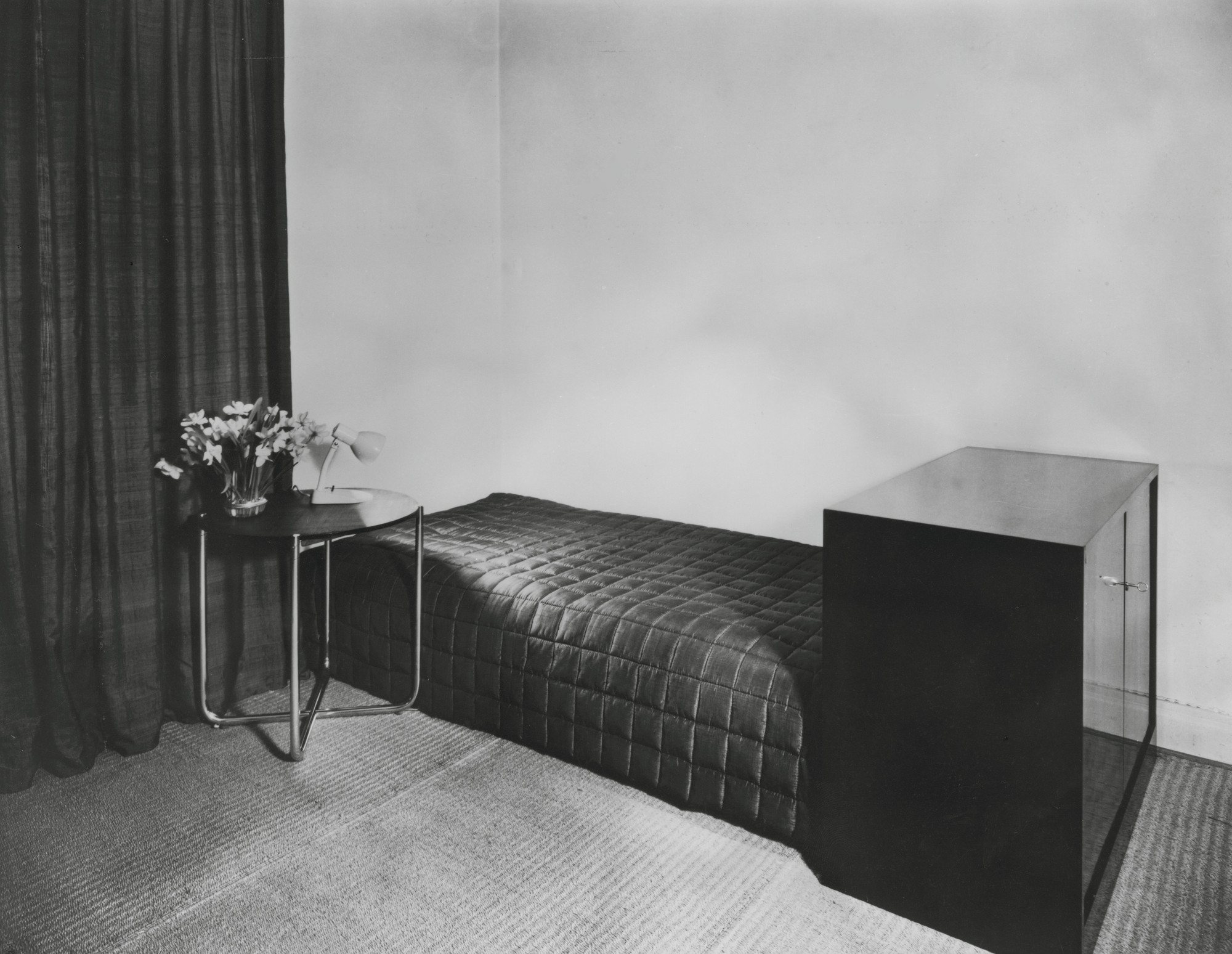 Lilly Reich and Ludwig Mies van der Rohe. Resolutely Modern, a Bachelor's Bedroom, 424 East 52nd St, New York. 1930
3322
Narrator: We're looking at an austere bedroom dating from 1930, which was designed by Lilly Reich and Ludwig Mies van der Rohe for Philip Johnson, who was the founding director of the Architecture Department here at MoMA.
It takes us right to the heart of developments at the end of the 1920s.
This whole scheme has an almost monastic feel. You have a single, tubular steel frame bed and white walls, nothing on them. But on the other hand, you have this dramatic, floor-to-ceiling, navy blue silk curtain. And that picks up on the beautiful quilted Chinese silk navy blue bedspread, designed by Lilly Reich.
We're looking at a moment that's characterized in America by the Great Depression. And there was a global crisis, which was focusing people on questions of what is really necessary. There was a profound commitment amongst all these exponents of modernism to finding ways of living more simply and economically, of creating interiors that were practical but also aesthetically pleasing.