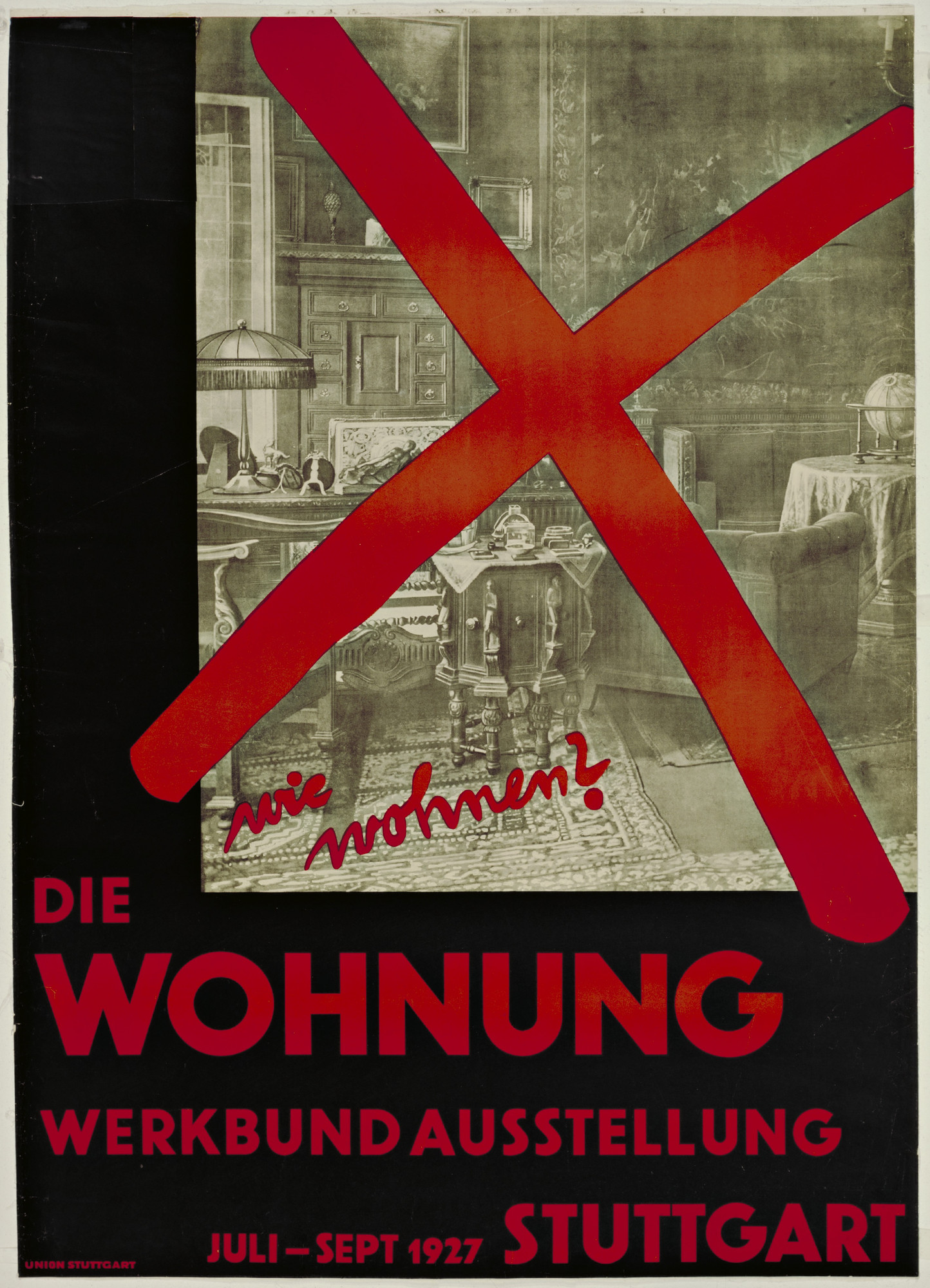 Willi Baumeister. wie wohnen? Die Wohnung (How Should We Live? The Dwelling) (Poster for exhibition organized by the Deutsche Werkbund at the Weissenhofsiedlung, Stuttgart, Germany). 1927
3300
Juliet Kinchin: Welcome to the exhibition How Should We Live? Propositions for the Modern Interior. My name's Juliet Kinchin. I'm a curator in the Department of Architecture and Design and the curator of this exhibition.
To one side of the title wall, you see a 1927 poster with a great red cross struck through a photograph of a fusty bourgeois drawing room. This poster advertised an exhibition with a subtitle Wie Wohnen, How Should We Live? And this really marked a crossroads in conceptions of the modern interior and is the starting point for this exhibition.
We're looking at a period of three decades, from the late 1920s to the late 1950s, a period with tremendous political and economic upheavals: the Great Depression, mass migrations, world war. And yet it's a time when many architects and designers were breaking with narrow traditions, experimenting with new materials, new technologies, thinking about new ways of organizing the space and layout of houses. It was based on the fundamental belief that ultimately good design, good architecture had the power to really improve the quality of life.
These are also decades in which many women really found their feet in the field of architecture and interior design. These generations of women have been powerful advocates of collaborative, socially grounded design. Their contribution has not always been recognized in conventional narratives of modernist architecture and design. And one of the things we aimed to do was to highlight their creativity and vital contribution to this whole movement.