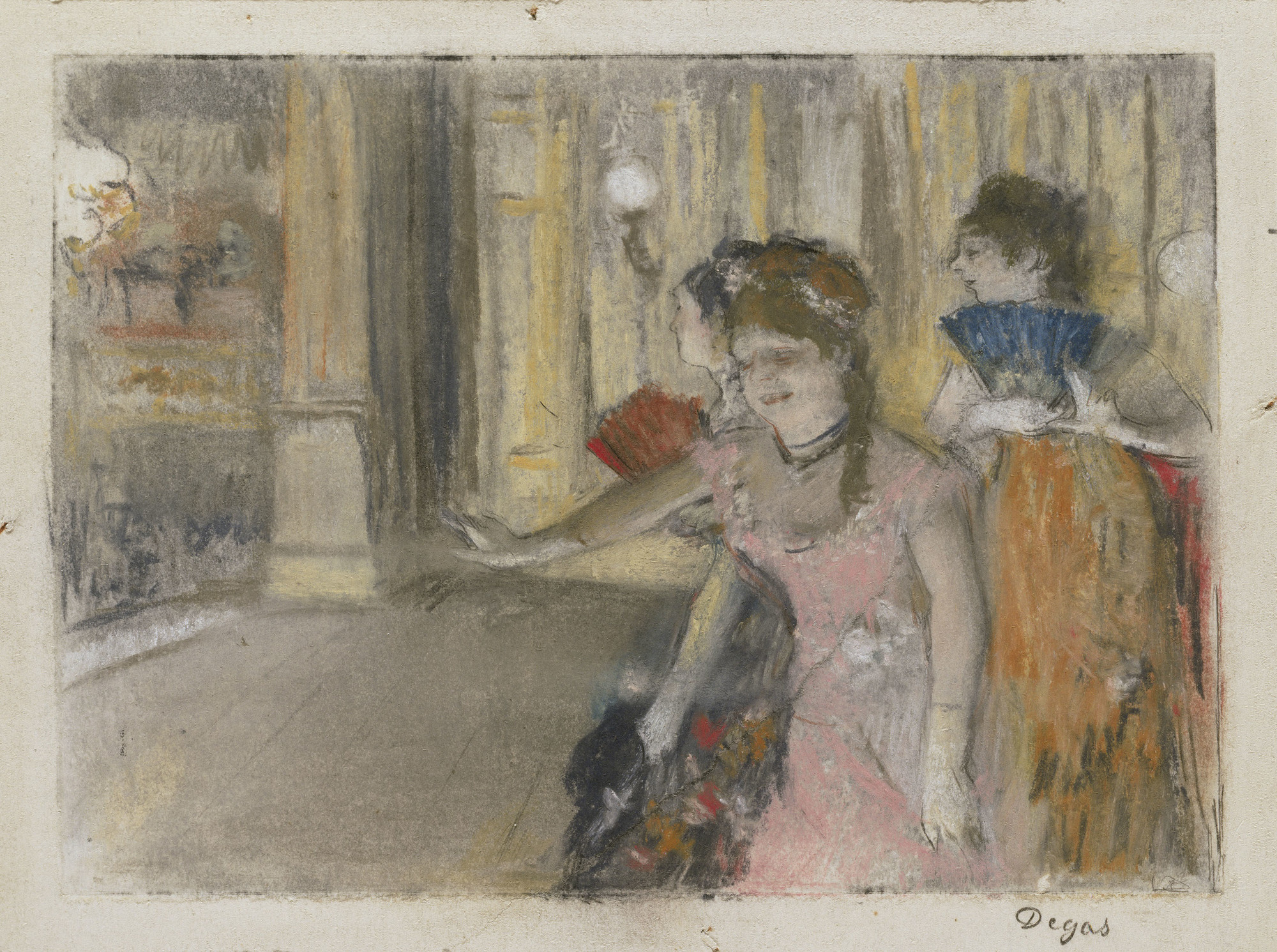 Hilaire-Germain-Edgar Degas. Singers on the Stage (Café-Concert). 1877–79
6004
Narrator: The white circle is light!
Degas lived during the 19th century – that's around 150 years ago. At that time, people used different kinds of lights than we do today.
Jodi Hauptman: The people of the 19th century were used to living by gaslight, which had a very soft light and not very bright.
Narrator: Then electric lights were invented. They were much brighter than the old gas lights. That white circle is an electric lamp – it was brand new to Paris!
Jodi Hauptman: And you can see around it these small lines that are rays coming out from that globe. And even in the woman's body, you can see all these little small lines. Degas is challenging himself to figure out, how can I show what light looks like and how it affects the people that it's lighting up? And so he's using those little lines to tell us about the brightness of the light.