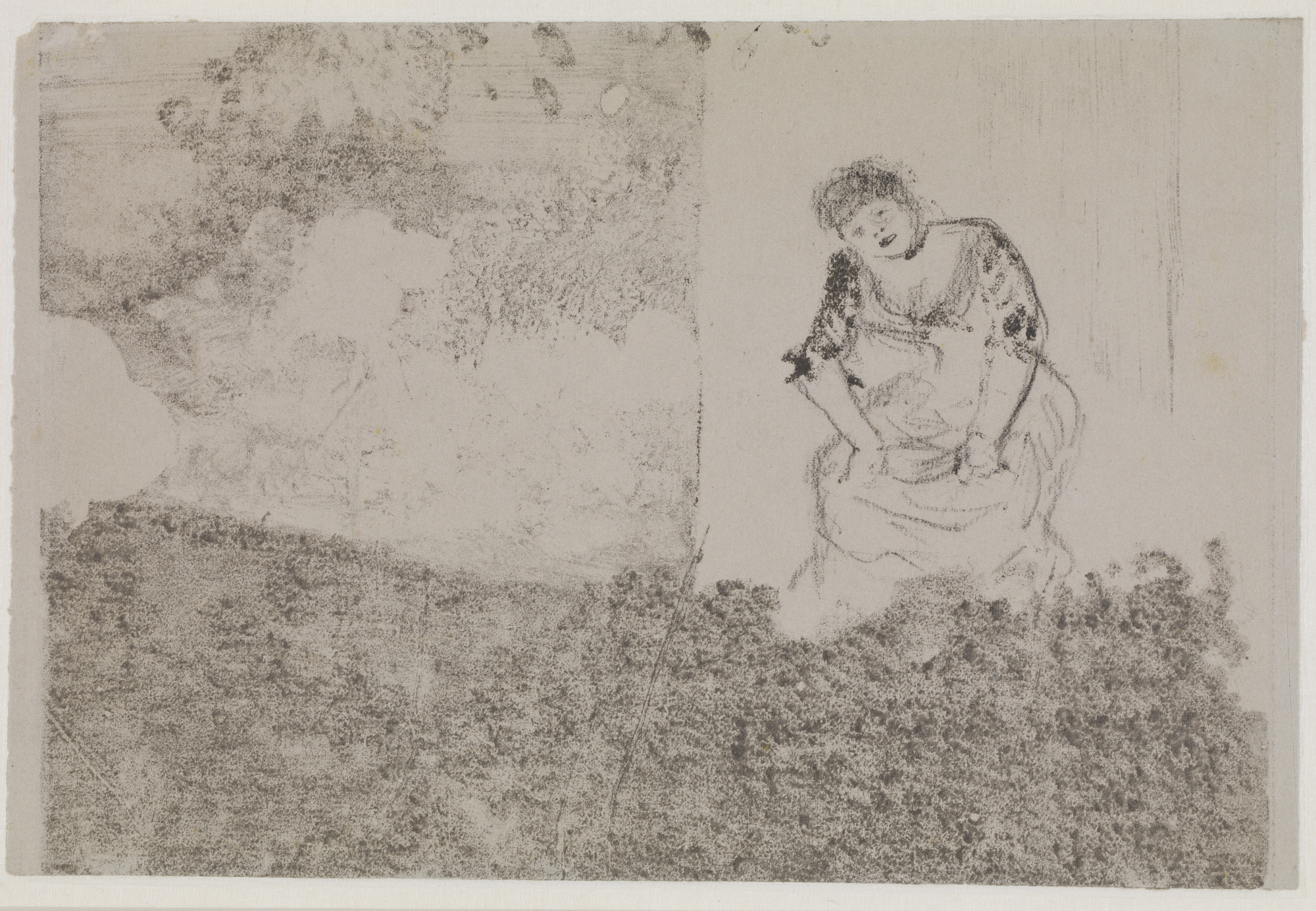 Hilaire-Germain-Edgar Degas. Mlle Bécat at the Café des Ambassadeurs (Mlle Bécat aux Ambassadeurs). 1878–80
606
Jodi Hauptman: This group of works is devoted to Mademoiselle Becat, who was a very popular singer in the mid to late 1870s in Paris. And she had a very strong voice, but she was most famous for her odd, herky-jerky movements. And you can see in the prints here that she puts her elbows out and dangles her hands.
Laura Neufeld: This print really illustrates Degas's fascination with the transfer of images.
Jodi Hauptman: While the print is still wet, he transfers the image to a lithographic stone, which is another form of printmaking. And then he prints that and then he covers those prints with pastel. So you get a chain of images that starts with a single portrait and then extends to multiple versions.
Laura Neufeld: I think that strikes a chord with modern viewers and certainly with modern artists, how an image can be made and what it means when it is transferred again and again and the meaning of the work changes with each iteration of media.