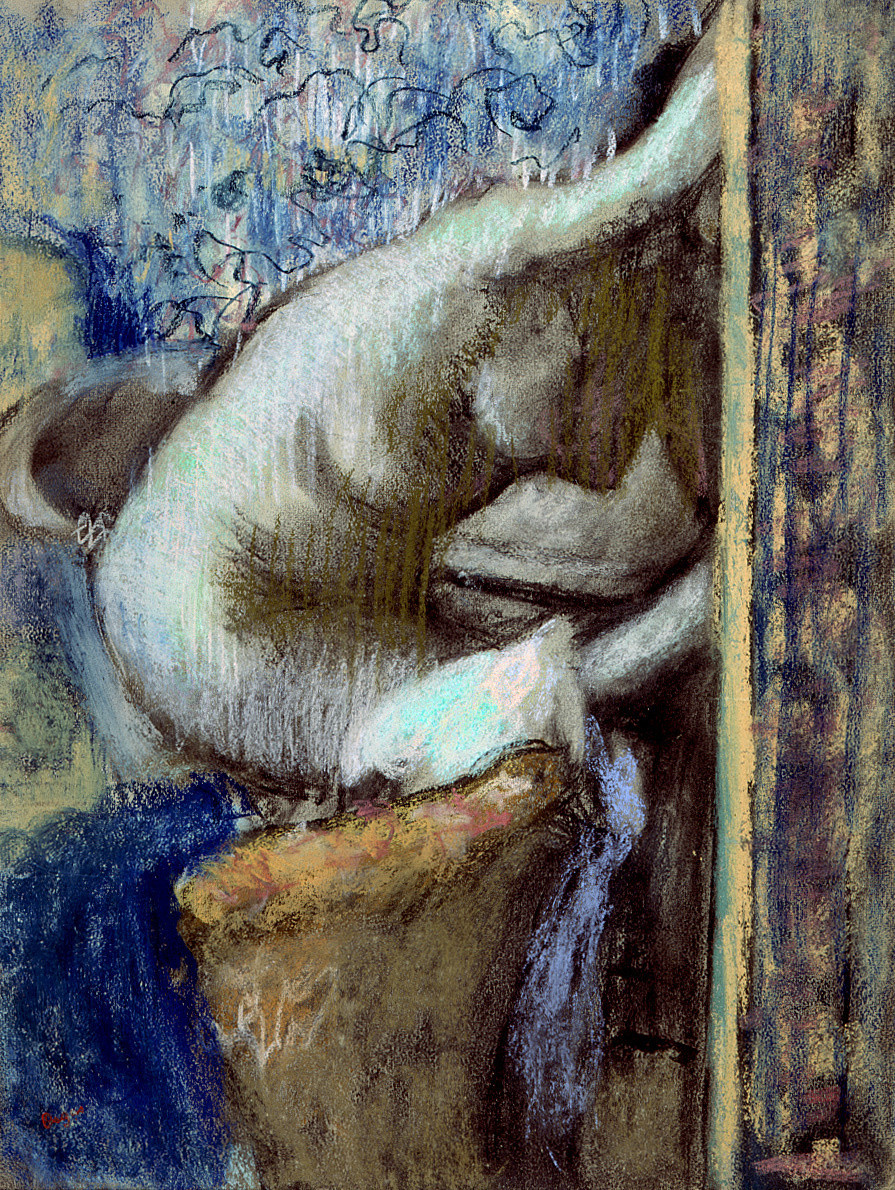 Hilaire-Germain-Edgar Degas. Woman Drying Herself (La Toilette après le bain). After 1868
615
Jodi Hauptman: What's striking about these works, and this really comes out of his experimentation in monotype, is the way he handles his medium. Just as he physically got involved in making of the works in the monotype, in these paintings he's using his hands to mold and sculpt.
If you look closely at the backgrounds of these bather pictures, they're almost all done by fingerprinting. So all of that wallpaper you're looking at, all of those dots are his thumb or fingerprints. And even some of the bodies are built up that way.
With the monotypes, what they showed him is that you could sculpt bodies in a gestural way that was very different from the precise drawing of his youth. And I think that that opened him up to make paintings that he could have never made ... much earlier in his career, where ... the body doesn't have to sit in a certain way ... or turn in a way that we know it. Because if you look at these bathers, none of them are in a position that any normal human being would ever think about getting into, whether you're bathing or brushing your hair or drying off after the bath. But Degas is interested in how you can manipulate the form.
Narrator: We've reached the end of our tour. As you return through the galleries, I hope you'll take a closer look at Degas's monotypes. Notice again the way he exploits the qualities of the medium through repetition and transformation, mirroring and reversal. Thank you for joining us.