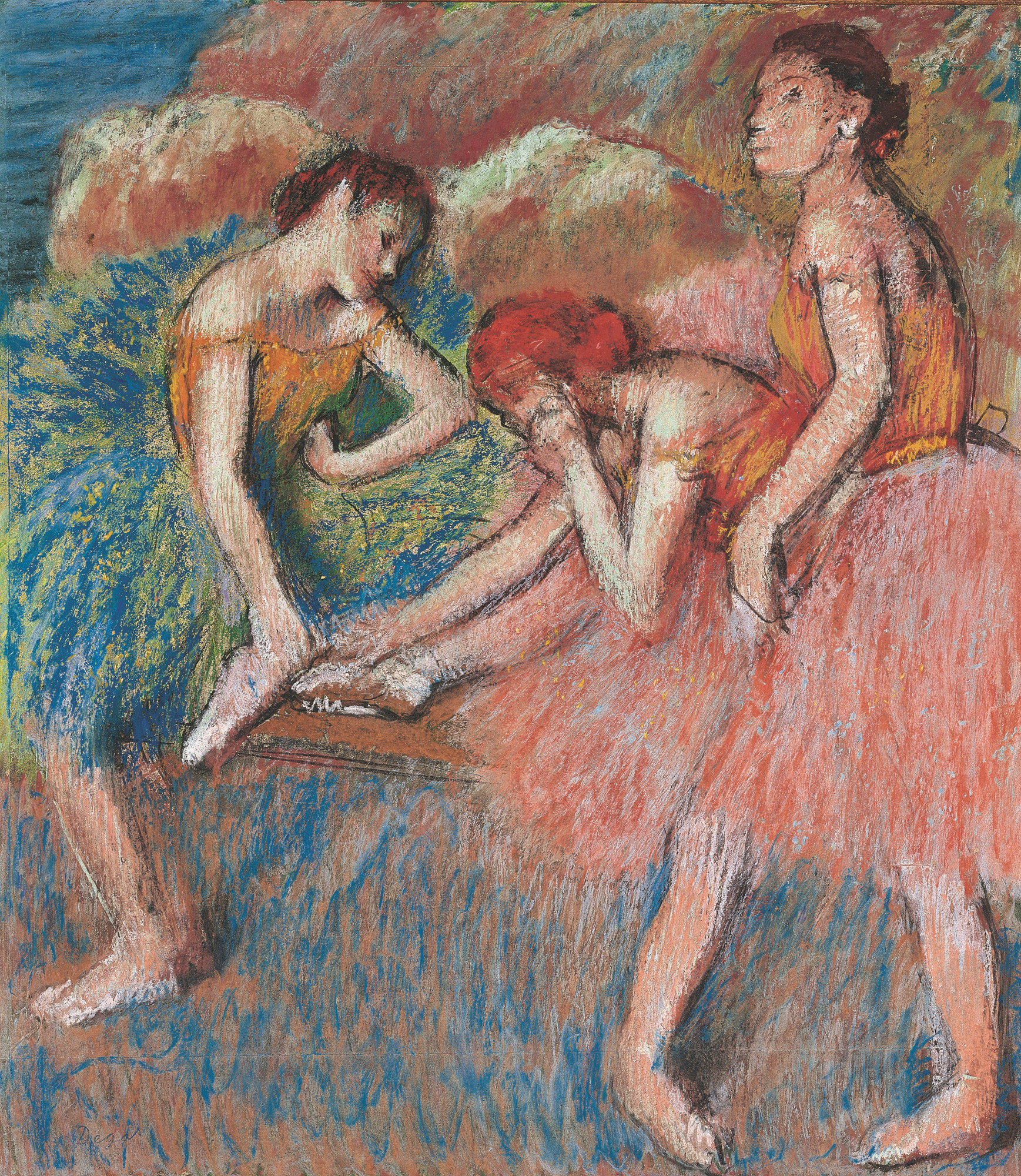 Hilaire-Germain-Edgar Degas. Dancers Resting (Danseuses [Danseuses au repose]). 1898
614
Jodi Hauptman: This group, where we see Degas focusing on the subject of Two Dancers, really shows the consequences of his experimentation in monotype for other parts of his practice.
Narrator: By the late 1890s Degas had stopped making monotypes, but here, he continues his investigation into repetition and transformation.
Jodi Hauptman: In a way, the subject is less important than the endless innovation. You can imagine it just expanding forever. And that idea of an artwork that's not about finish, that's about process and about change and about iteration and innovation is what Degas is showing us here.
It's an argument for a different kind of artwork that isn't about a single thing. The pastel or the painting isn't the end. The end is the series, is the multiplication of the motif. It's something that we don't really get to until the postwar period in the 20th century when artists were working in series. But Degas is thinking about series and repetition long before that. He's interested in what else he can do, how can he make the same thing different.
Narrator: In fact, Degas advised younger artists: "Make a drawing, begin it again, trace it, begin it again, and retrace it."