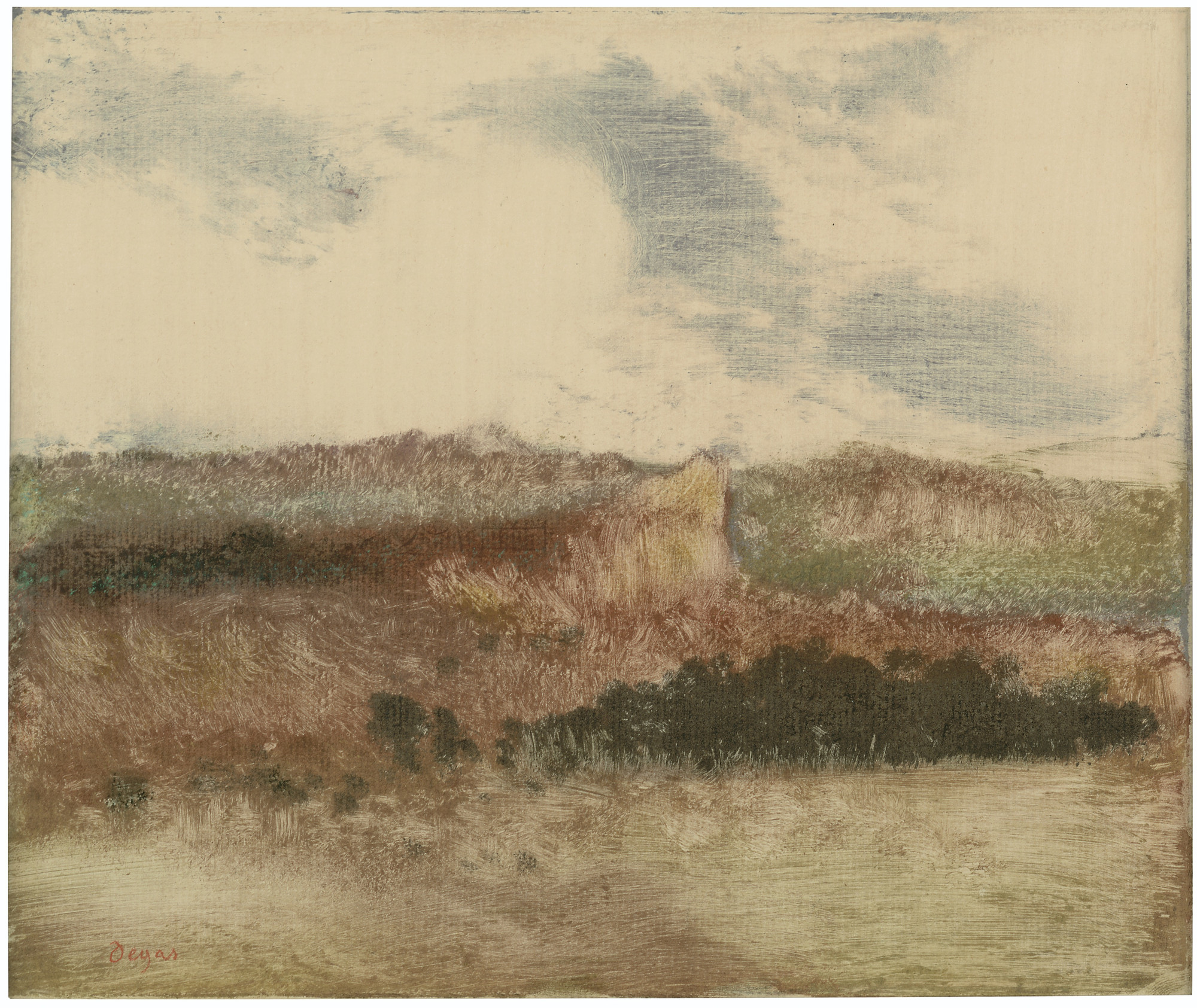 Hilaire-Germain-Edgar Degas. Landscape (Paysage). 1892
613
Karl Buchberg: For the landscape monotypes, Degas totally replaces his use of black printer's ink with painter's oil colors. Degas was a great colorist. And he knew how to mix paint so he could get an incredible range of color just to his liking.
Laura Neufeld: The fact that he uses oil paint is really a radical move. Monotype was already a new technique, and taking it to this next more abstract and colorful place was a step for him and is certainly a hallmark in the progress of monotype as a medium.
Narrator: As he had done with his earlier monotypes in black ink, Degas often covered the second impression with pastel.
Laura Neufeld: When he's applying the pastel to the monochromatic impressions, he's using the underlying monotype as a tonal map. And when he's applying color to the landscapes with oil paint, there's something different happening and it's no longer about having an under-drawing providing that guide for light and shadow. He's more interested in how the color of the paint will interact with the color of the pastel. He was just doing a different experiment when he got to the point of the landscapes.