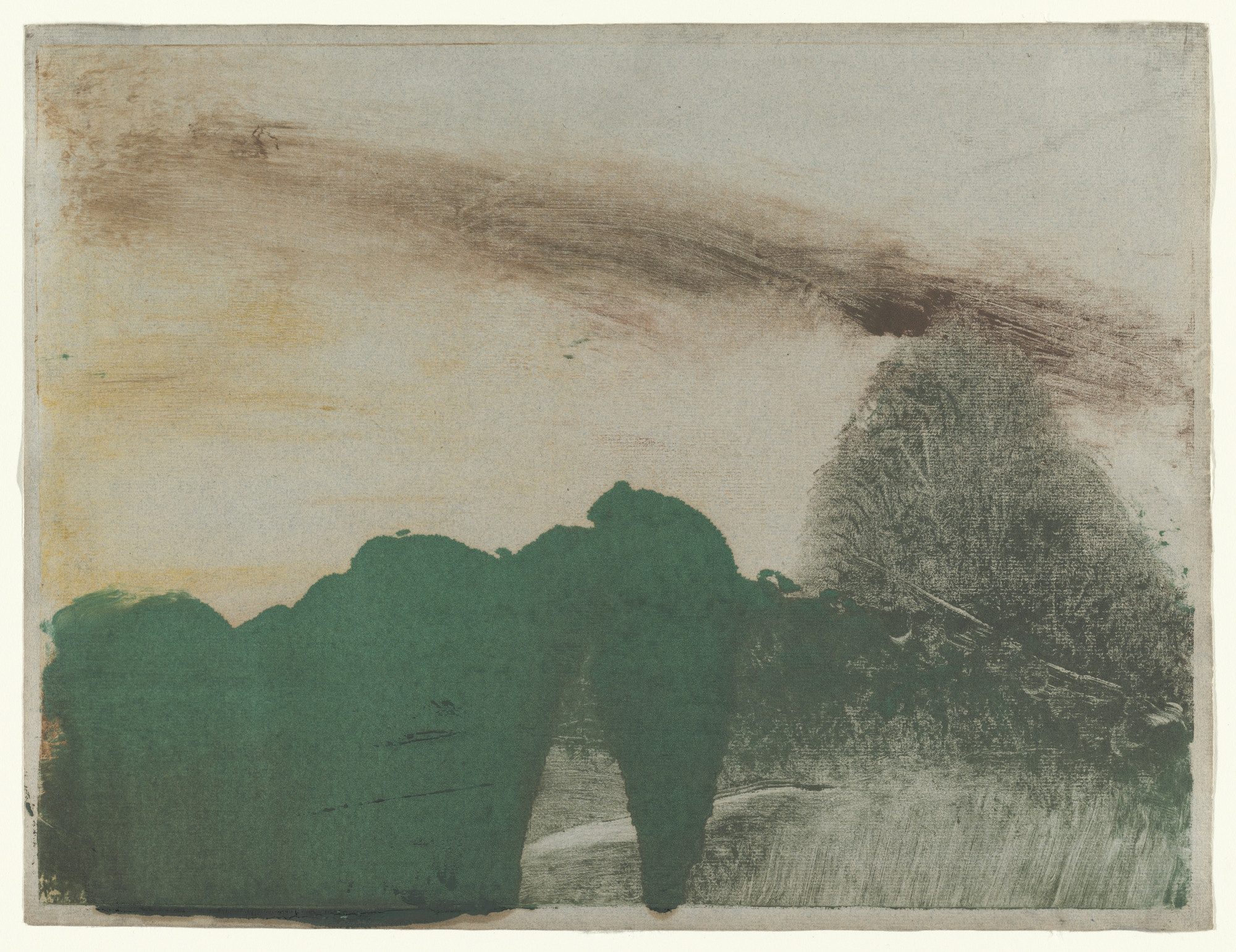 Hilaire-Germain-Edgar Degas. Forest in the Mountains (Forêt dans la montagne). c. 1890
612
Narrator: After a brief hiatus, Degas returned to creating monotypes in 1890. For this second campaign, he made monotypes in color, using oil paint rather than printer's ink.
Jodi Hauptman: What is I think incredible for us to look at these today is how abstract they are you get a form that looks vaguely like a tree and you get something of a horizon line and something of a sky. But you also get that green blobby thing at the front, which gives you a sense of the deep interest in what materials can do. So he would have put some green oil paint onto the plate and just let it smoosh. And that smooshing gave him a form.
Karl Buchberg: The oil created all sorts of effects which were very unexpected as they went through the etcher's press. When he comes to the green to the lower left, he has placed onto the plate a very thick application of green oil paint. And it has expanded as it goes through the press.
Jodi Hauptman: What I think is so beautiful about these is that he's giving you something that you understand as earth, but then he undermines it.
Narrator: Train travel, which was still relatively new at that time, impacted Degas's approach to his landscape monotypes. To hear more, press six-one-two-zero on your keypad and then the search button. [ALT for WAND: To hear more, press the green PLAY button.]