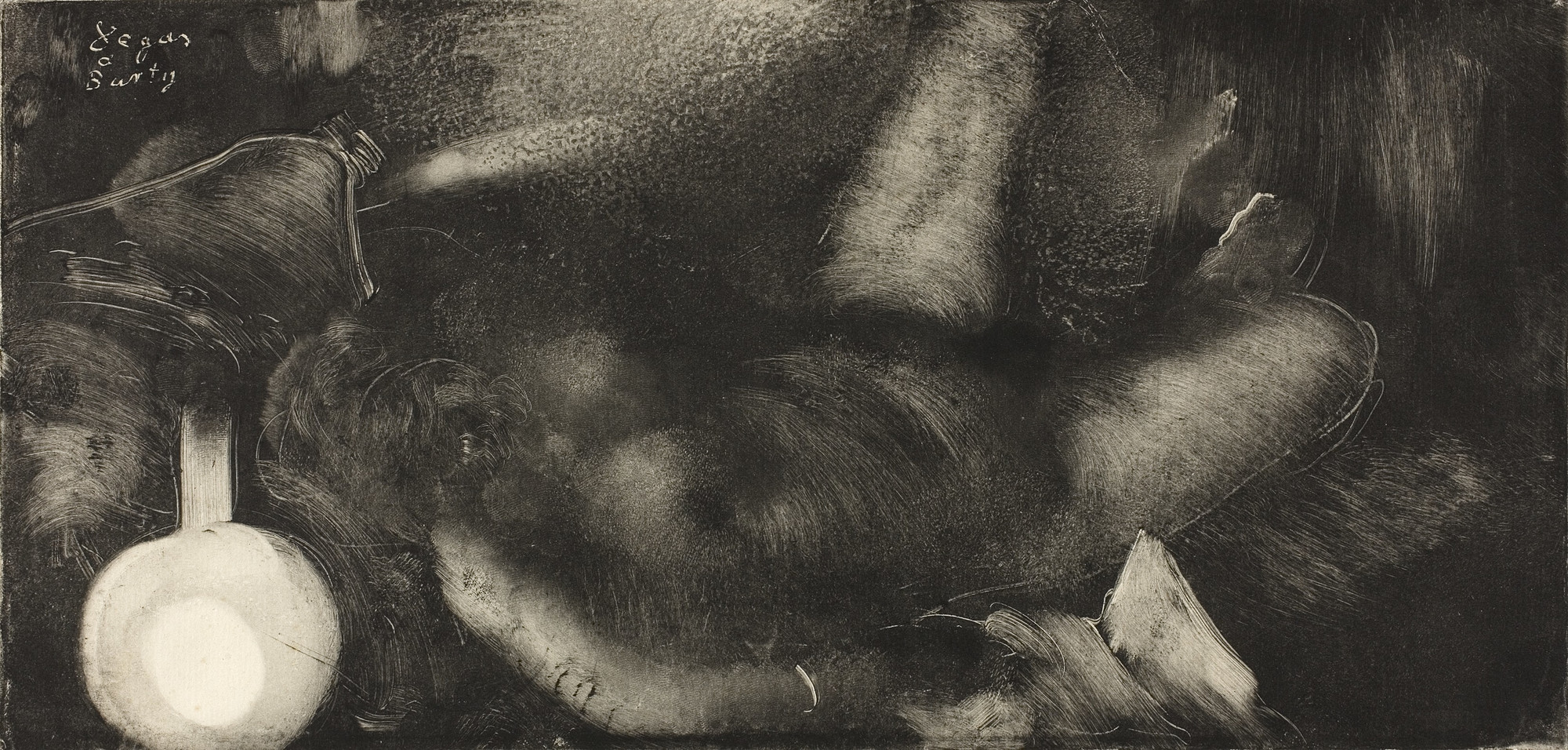 Hilaire-Germain-Edgar Degas. Woman Reclining on Her Bed (Femme étendue sur son lit). 1879–83
611
Jodi Hauptman: In these works, we're seeing Degas's most daring application of the monotype medium.
Narrator: On the left, you see the first pull of the monotype; on the right, the second, covered in pastel.
Karl Buchberg: Woman Reclining on Her Bed is a beautiful dark-field image. It is clearly a scene at night.Female Nude Reclining is a second pull from the same plate, but the whole aspect has been radically changed. Degas has expanded the composition top and bottom. So whereas it was a long, horizontal image, it is now closer to a square. And you can see that apparently it is during the day and that her body is brightly lit.
Jodi Hauptman: You see something that's completely ambiguous in the first, difficult to read these women are really of their atmosphere, and really have a sense of privacy or intimacy. And in the pastel version, she's much more defined. And there's no question about what it is that you're looking at.