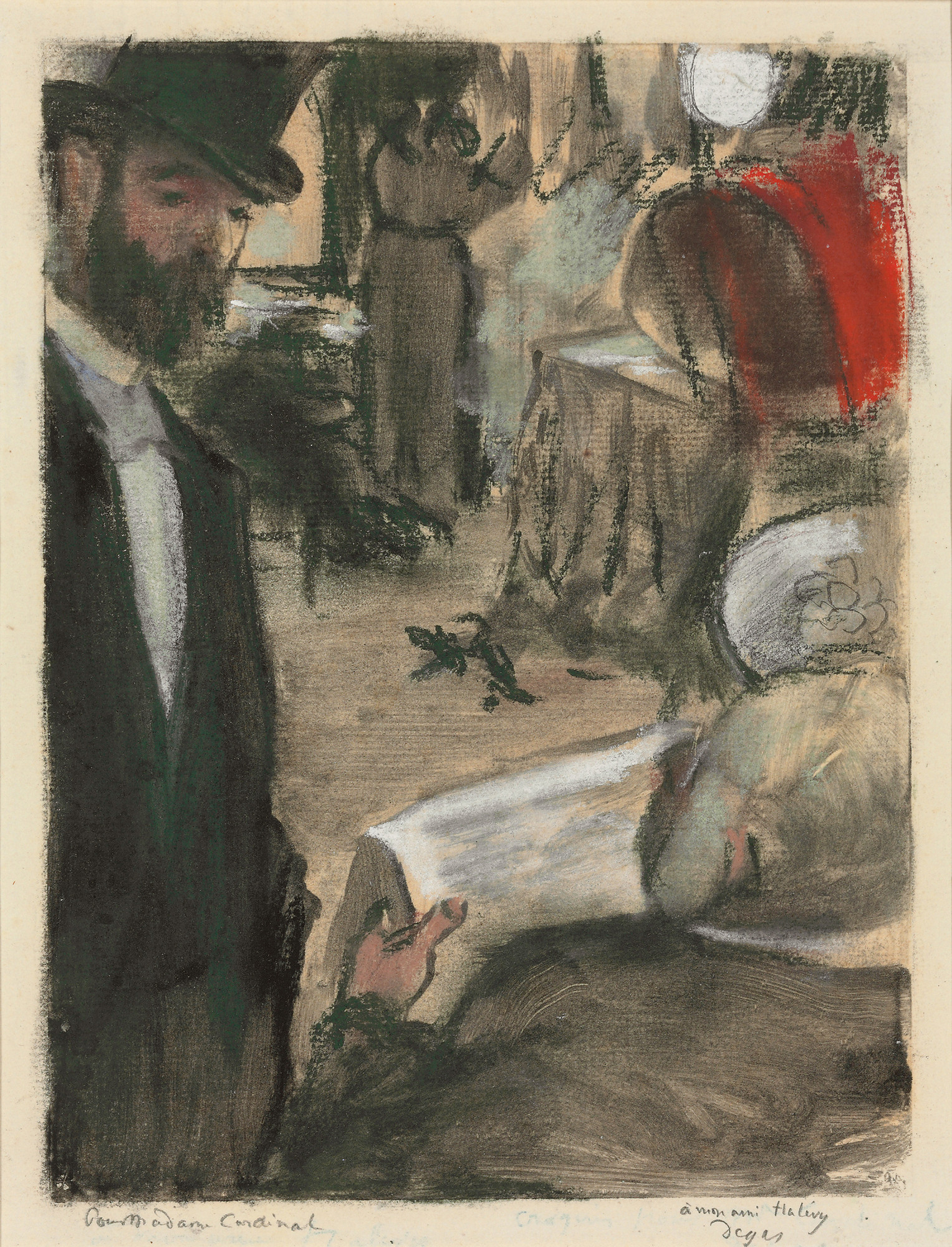 Hilaire-Germain-Edgar Degas. Pauline and Virginie Conversing with Admirers (Pauline et Virginie Cardinal bavardant avec des admirateurs) . 1876–77
6080
Laura Neufeld: Degas produced monotypes on several types of plates, most often copper and zinc; but frequently he used daguerreotype plates.
Narrator: Dagerreotype is an early photographic process in which the image is made on a metal plate. The plates were usually crimped at the corners. When Degas repurposed the plates for his monotypes, angled lines from that crimping appear in the final print.
Karl Buchberg: Many printmakers strive to have a print which is beautiful paper, beautiful inking in pristine quality. And the connoisseurship of prints is often based on this beautiful pristine quality. We feel that this was probably not important to Degas.
Laura Neufeld: He's ... not precious with these materials. He's very economical. He's repurposing plates ... There was no separation between how one work is made and another work is made. It was a constant process, and every material was viable in that.