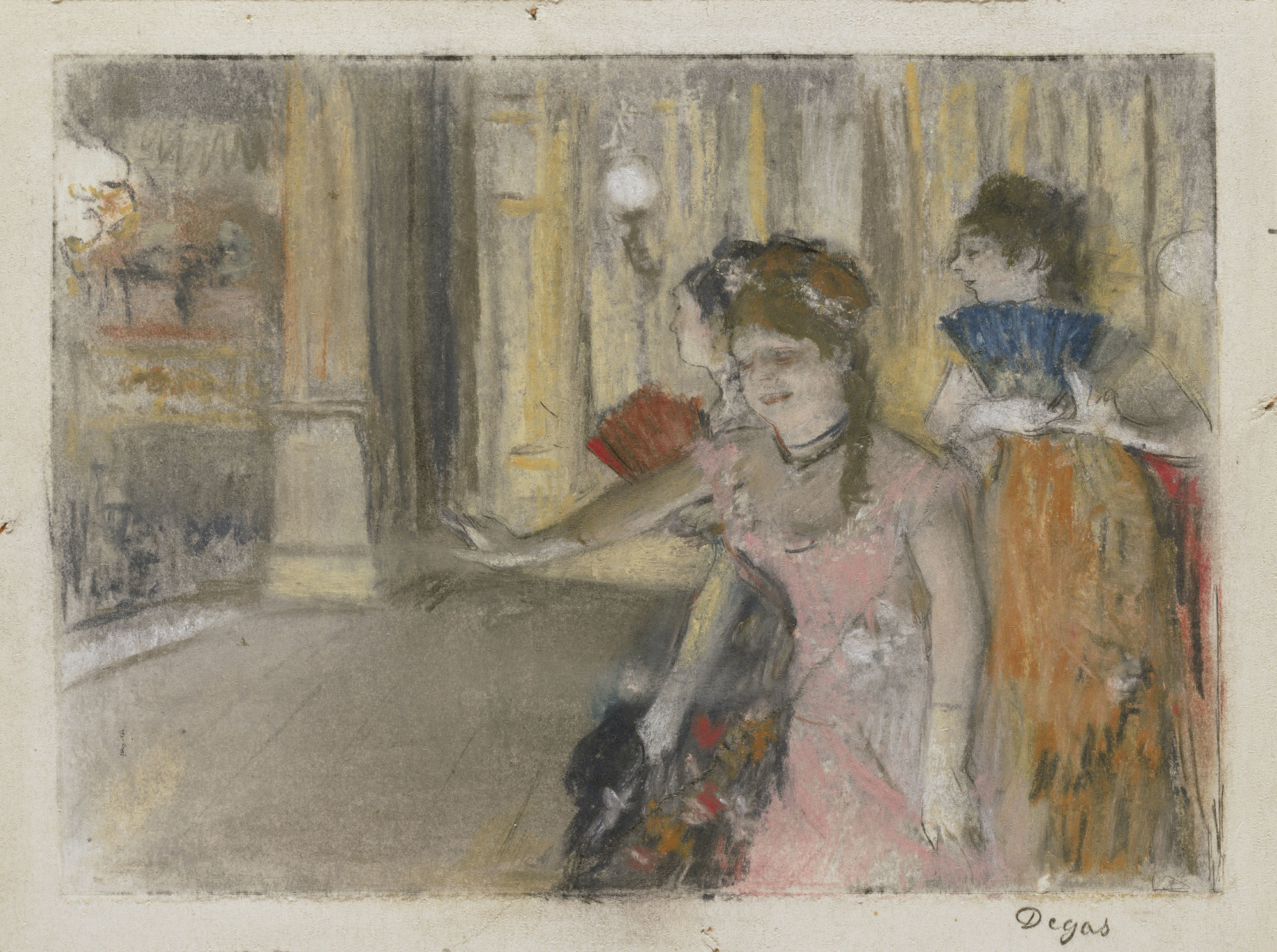 Hilaire-Germain-Edgar Degas. Singers on the Stage (Café-Concert). 1877–79
6050
Hollis Clayson: You can see [Degas's] sensitivity to changes in lighting technologies in the clubs, the spaces, the streets of his home town of Paris. The last gas streetlight in Paris went dark in 1962. So we're not talking about electric light having replaced gas light but the first years in which they entered into high profile and much-discussed competition. You can see the wild, irregular striations that surround that glowing white orb. Quite close by is somewhat whimsically a gas streetlight. And then directly to the right of that three gas globes.
Narrator: Now look at the monotype on the right.
Hollis Clayson: Everything has been domesticated into extremely respectable forms of gas lighting. The question naturally arises: Why would he do that? Why change the atmosphere? Why change the lighting? The tension, and the anxiety -- especially on the face of the primary performer in pink -- is in some ways brought about, even caused, by the glare of the lights.