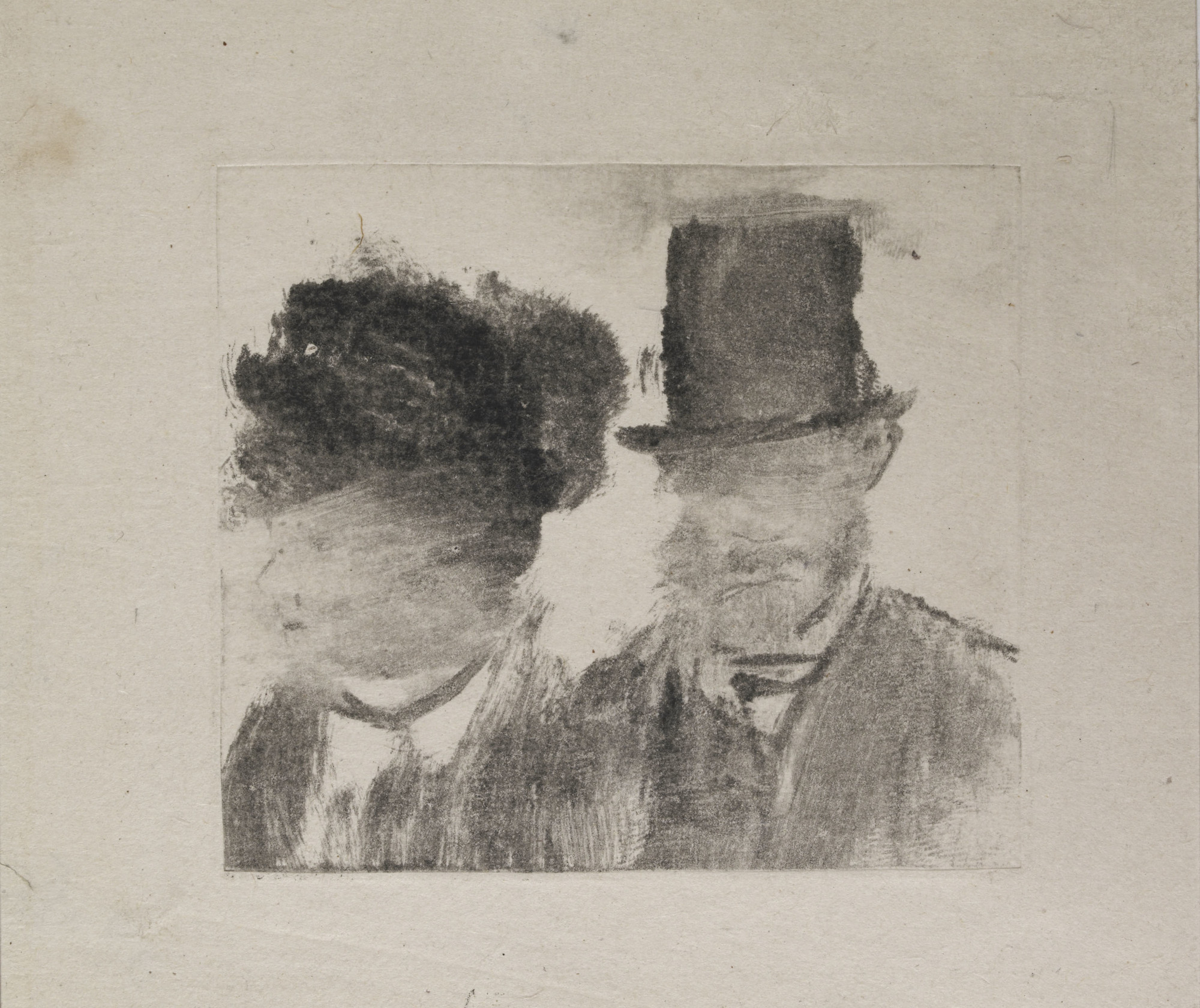 Hilaire-Germain-Edgar Degas. Heads of a Man and a Woman (Homme et femme, en buste). 1877–80
604
Jodi Hauptman: One of the important themes of the exhibition is that Degas was always searching for new means to describe new subjects. And one of the important new subjects of his day was the new hustle and bustle of urban life. How do you capture that? What is the medium that you're going to use?
Narrator: Degas explored the new experiences of urban life – especially figures in motion – in his monotypes such as Heads of a Man and a Woman.
Jodi Hauptman: One of the experiences living in a city is people walking by you ... Degas has drawn those figures ... And then he's smudged across the faces. One of the things about monotype is that the artist is using a liquid, a viscous or sticky ink, and drawing on a plate ... You can move the ink very easily. And I think that encouraged Degas to move in a more gestural or loose way and to smudge and smear, which really allows the viewer to see motion.
Narrator: Hollis Clayson is Professor of Art History and Bergen Evans Professor in the Humanities at Northwestern University, and an expert on Degas.
Hollis Clayson: We can see a constant gravitation to subjects of contemporary life and [Degas] finding ways not only to describe and document them but simultaneously pushing the medium in which he was working. This almost impossible coexistence of description and pictorial innovation, is at the heart of Degas's radicality as an artist.