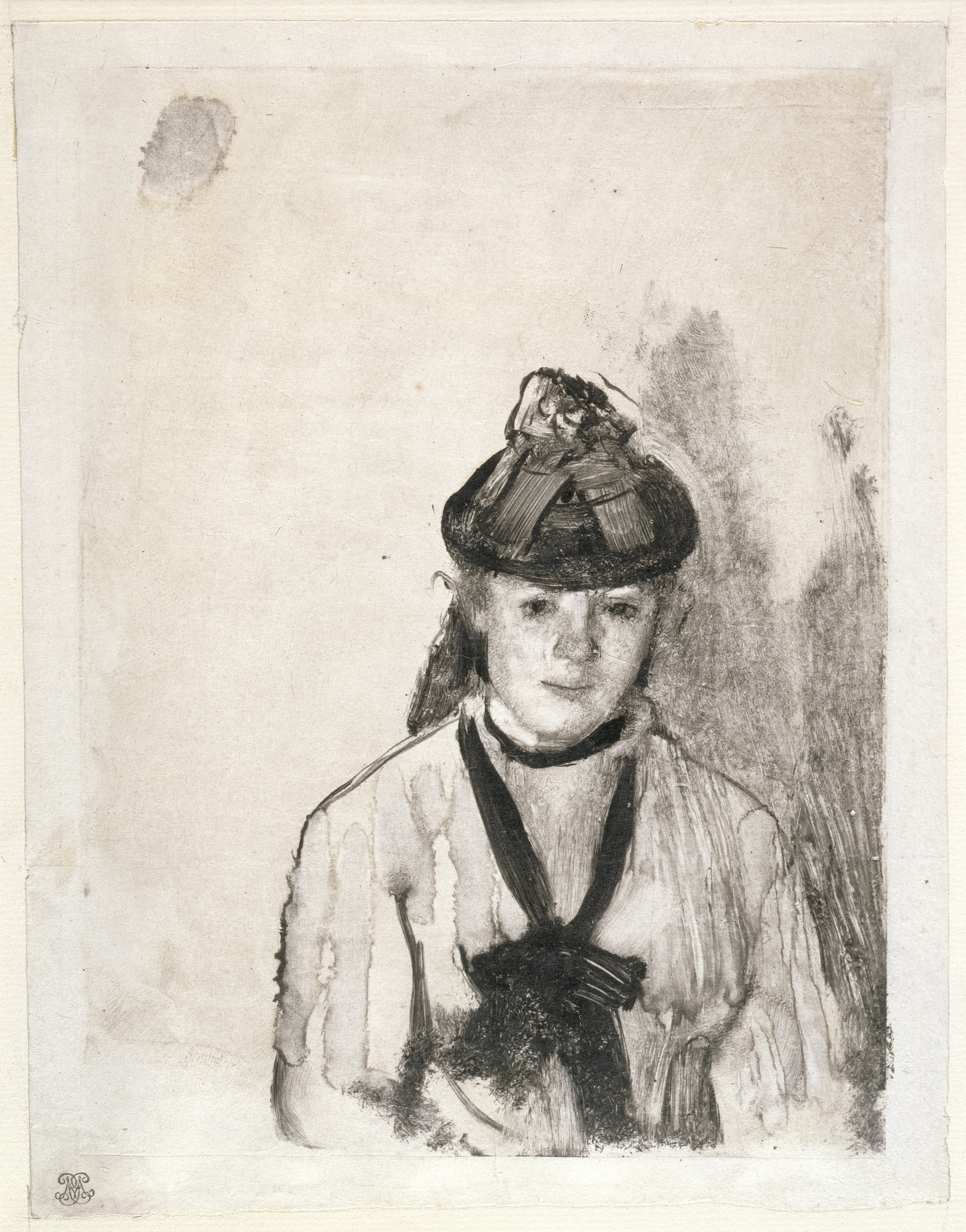 Hilaire-Germain-Edgar Degas. Portrait of Ellen Andrée (Portrait de femme). 1876
603
Narrator: This portrait of the actress Ellen Andrée offers an introduction to Degas's experimentation in monotype. He shows the range of effects that you can achieve using just a white sheet of paper, black ink, and solvent. Conservators Karl Buchberg and Laura Neufeld.
Karl Buchberg: Degas applied printer's ink diluted to various viscosities directly to the plate to achieve a range of intensities: dark for the hat and neck ornament, and light for the blouse. Additional solvent, most likely turpentine, was flowed onto the inked plate to create the watery, diaphanous blouse pattern.
Laura Neufeld: When you start adding these techniques of dripping solvents and using very thin ink with very thick ink ...
Karl Buchberg: He's not really sure exactly how it's going to flow once the plate and paper is squeezed through the etching press ...
Laura Neufeld: But he had such an excellent feel for these materials. And you can see his mastery of them growing throughout his production of monotypes. And Ellen Andrée is really just a virtuoso use of chance and extreme control that you see in the face, which is so beautifully rendered with such economy, and the very loose, expressive quality of the blouse.