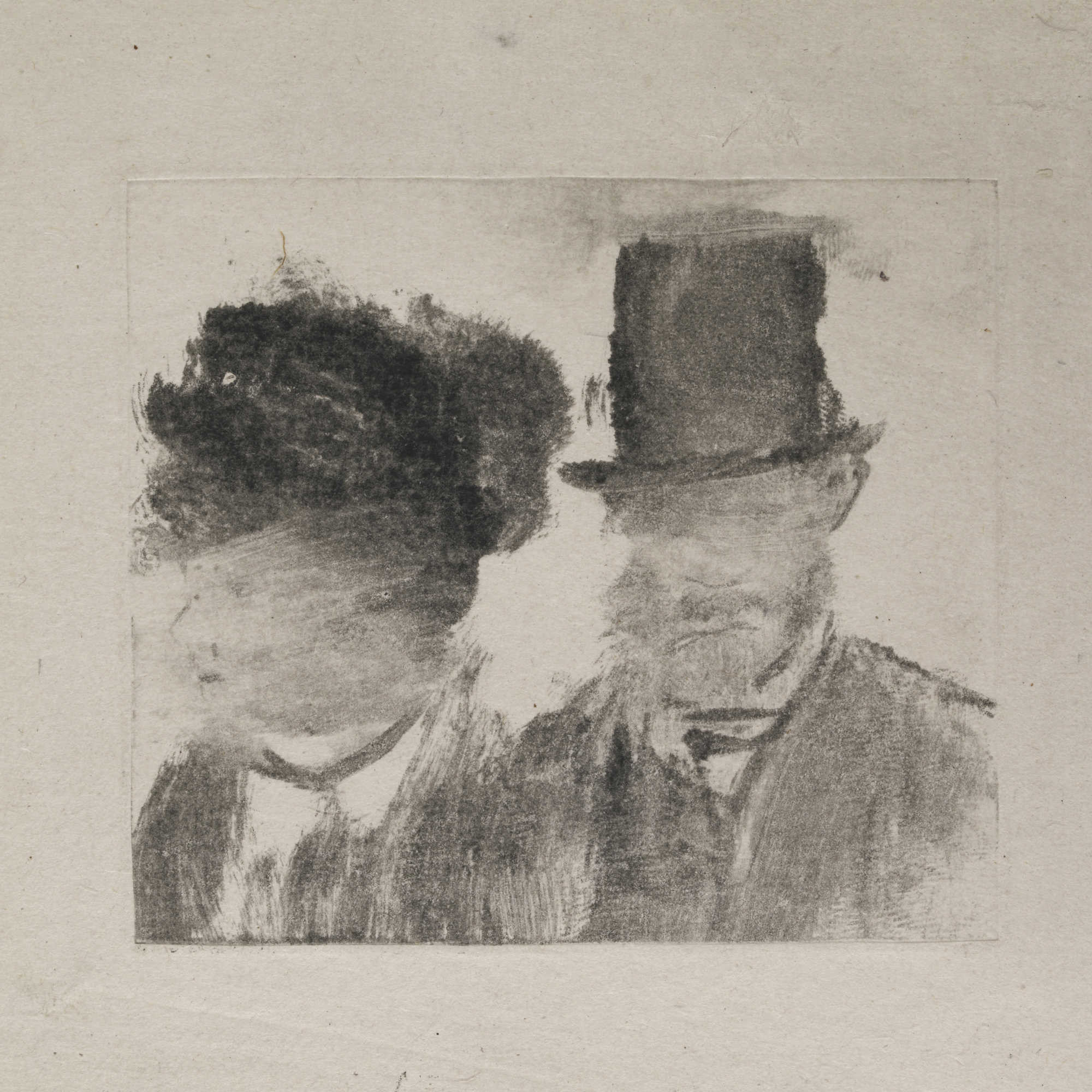 Hilaire-Germain-Edgar Degas. Introduction. 1877–80
600
Glenn Lowry: Hello, I'm Glenn Lowry, Director of The Museum of Modern Art, and I'm pleased to welcome you to Edgar Degas: A Strange New Beauty. We'll be joined on this tour by the exhibition's curator Jodi Hauptman, as well as others involved in this show.
Jodi Hauptman: We think of Degas as a painter and a sculptor and a chronicler of the ballet. But this exhibition is looking at another side of him where he's most experimental and really most modern.
Glenn Lowry: Our focus is Degas's exploration of monotype, which is a form of printmaking. A monotype is made by manipulating ink on the surface of a metal plate. The plate is then sandwiched with a piece of paper and run through a press, resulting in a single print, also called an impression or pull. Degas took advantage of the medium's spontaneity and malleability, and monotype provided a unique arena for his experimental spirit.
Jodi Hauptman: I like to think of the exhibition as a kind of adventure where we follow Degas as he discovers this medium and then learns what he can do with it ... And he's trying to figure it out ... You'll see him really experimenting. Some of the works you'll see and you'll think, wow, I can't believe that Degas made this in 1880. How could it be? It looks so contemporary or looks so abstract ... But he was following the cues that the medium itself gave him. And the exhibition is very much a way of delving into process and materials and trying to understand how materials ... that artists use actually have meaning, have significance.
Glenn Lowry: I'll join you again in the first gallery.