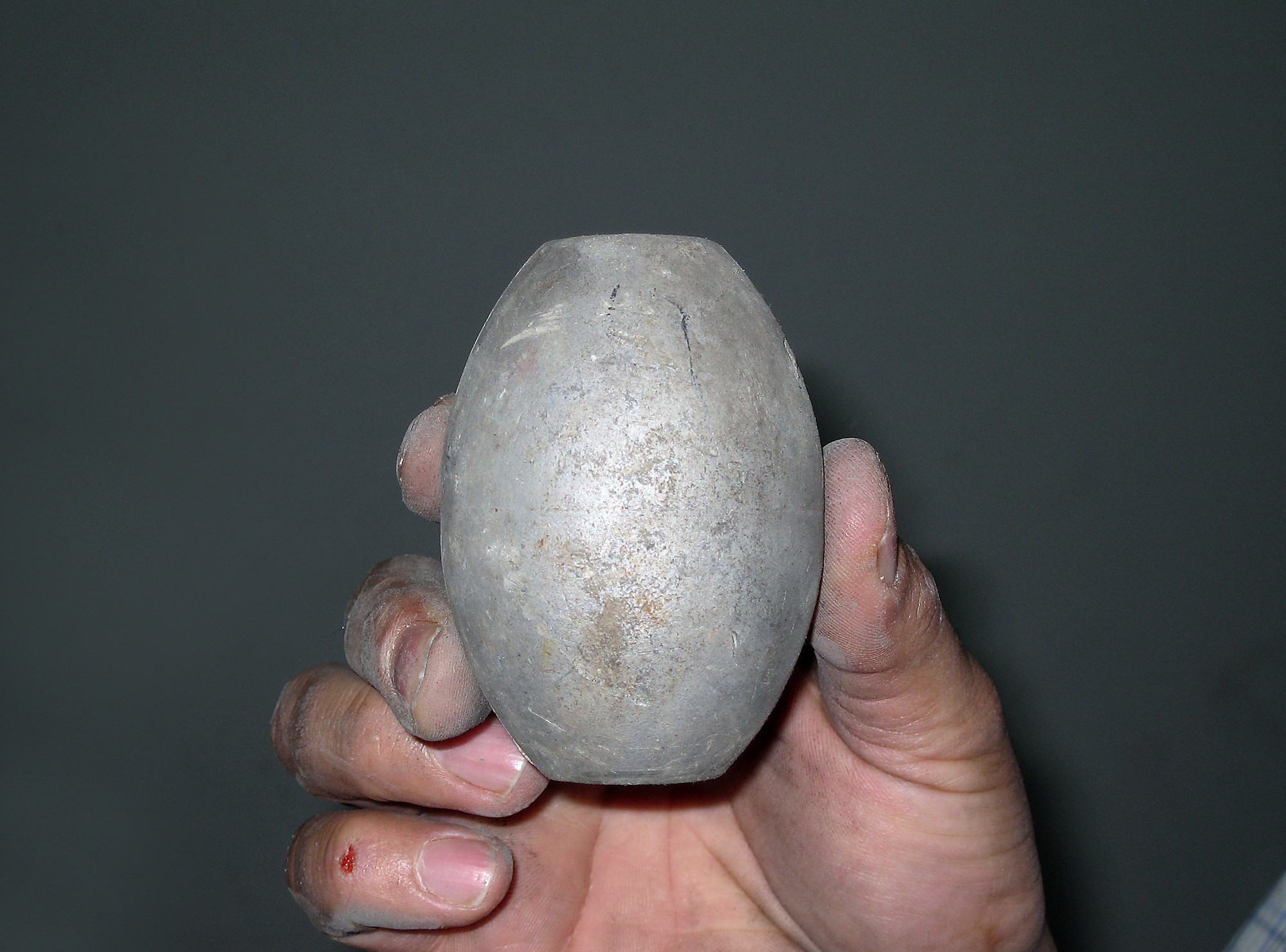 Walid Raad. I might die before I get a rifle_Device III. 1993/2002
Walid Raad: This series is I might die before I get a rifle. It's actually based on a series of photographs given to me by a former militiaman.
He was training to be an ammunitions expert in the Lebanese army. He produced the photographs as memory aids. As a militiaman he discharged these weapons. And now he has to study them. He has to look at them as technical devices. He has to essentially begin to formalize them.
I have worked on a lot of ammunitions and bullets and explosions. Most of these tend to be presented as a collage or assemblage of colors, forms, shapes, numbers, lines, rarely as the killing machines that they are. They always seem to me as obscure objects, specimens to be looked at, maybe touched, and certainly collected and organized. But it's always unclear what impact they've had. These situations of extreme violence can produce new ways of assimilating the data of the world, new ways of living, experiencing, feeling the world. I remember very distinctively the sound of shells and the ability to recognize incoming or outgoing mortar rounds or Katyusha rockets or the sound of a swooping F-16 plane. These experiences are as scary as they are exciting. It surprises me whenever I'm strangely thrilled by the sound of an incoming shell. You clearly feel that the destructive is also generative. The generative is also destructive.