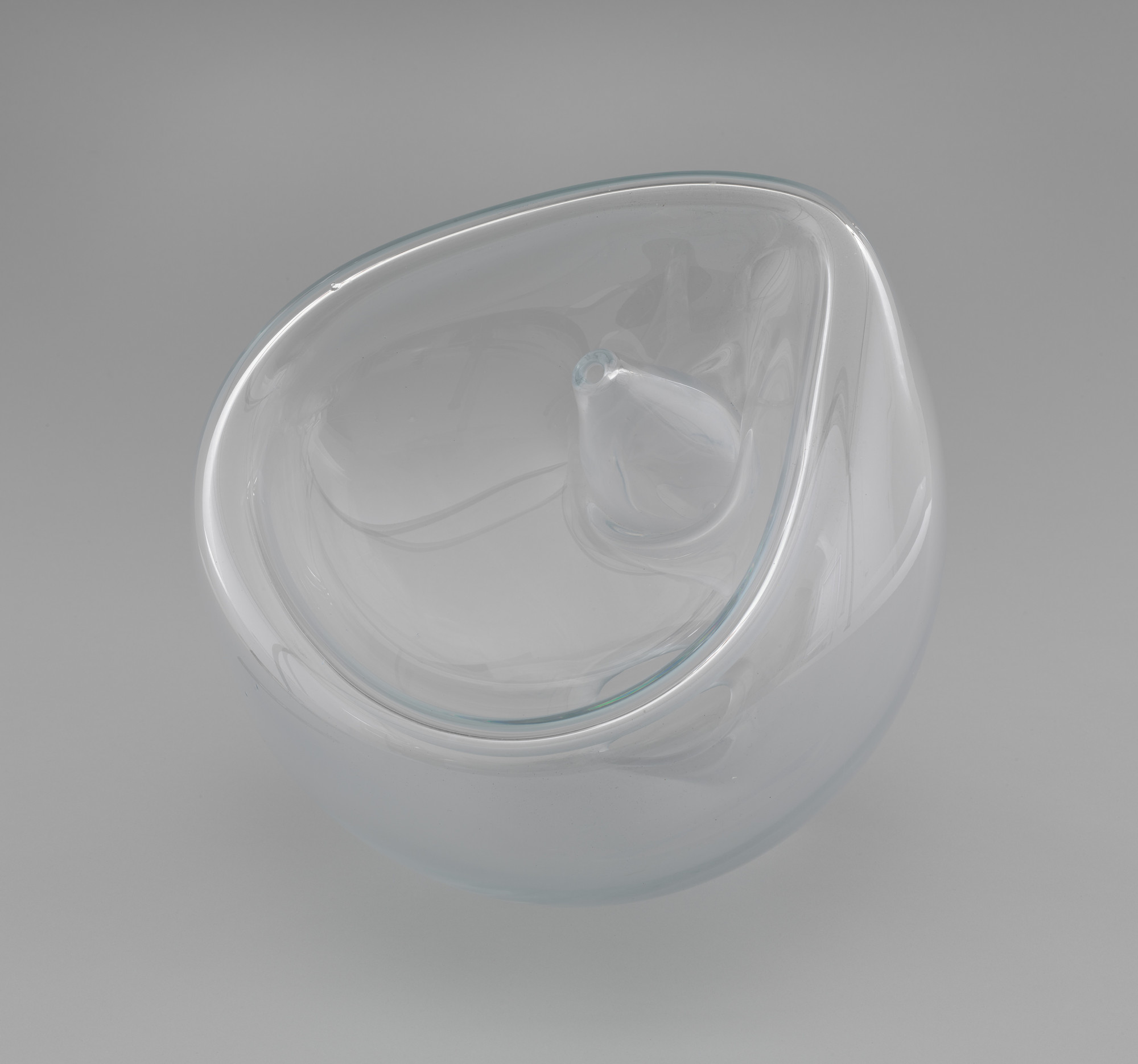 Susana Soares, Design Interactions Department, Royal College of Art. Face Object from the BEE'S project (Prototype). 2007
354
Paola Antonelli: This is part of Susana Soares's BEE'S project. Soares imagines using bees' strong sense of smell to detect fine alterations in human breath in order to diagnose pregnancy or disease. This design is geared toward expanding the power of the senses and toward creating more natural interactions with our world. Ana Mir of the Barcelona-based design partnership Emiliana explains why sensory design is so important today.
Ana Mir: If you're ill, going to the doctor or going to the hospital, and if you start to see all these technological materials, I don't think they help a patient to get better. Because the environment has to be more friendly, has to be closer to the human body.
I think technology is in a very early, early stage. And will be developing very fast in the next years. As designers, we need to get a very close idea that when we use technology, it has to be more friendly, more intuitive. It has to be more sensorial and more beautiful, because nowadays it's still very hard, and very engineered, in a way.
Technology is something that we have created, and has good things. But sometimes we have to try to find the balance between technology and the natural world, because otherwise, we get obsessed with technology, and the natural world is something that we forget. There are many things that we haven't discovered yet.