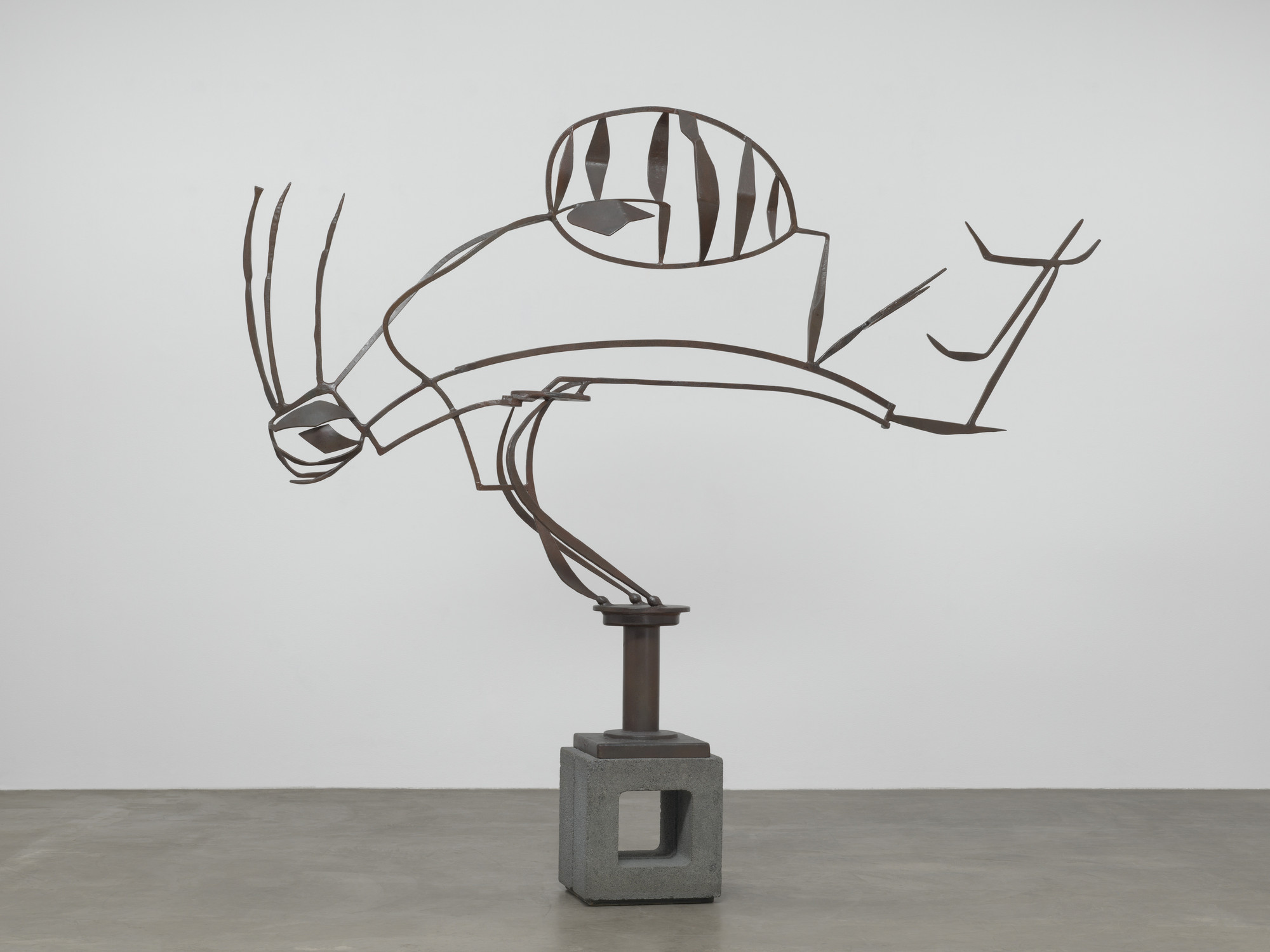 David Smith. Australia. 1951
406
Curator, Ann Temkin: Australia is a beautiful example of what we might call all–over sculpture. Although all over is usually a term that we associate with painting. But when you look at this sculpture what you realize is that the lines and the action, in a sense, is all reserved for the outer perimeters of his form and the interior of his form is what's relatively empty. In fact, Smith makes your eye travel from side to side, from top to bottom, around every edge to realize here's where the excitement really takes off. Not at all unlike a painting by Jackson Pollock.
"I do not recognize the limits of where painting ends and sculpture begins," Smith once said, just a year, in fact, before realizing this particular work. And it's a useful quote to have in mind as you look closely at this sculpture that is as much a drawing in space as any sort of solid form.
Smith used thin rods and plates of steel manipulated and welded together to create a work that's often been identified as a kangaroo, given this sense of leaping vitality that Smith magically manages to convey in such an inert material as steel.
Director, Glenn Lowry: The artist, speaking in 1951:
David Smith: No man can ever make an abstract sculpture, an abstract painting in the sense that no man can make what he hasn't seen in nature. He makes certain organizations, which might be different than seen in nature, but I doubt it very much.