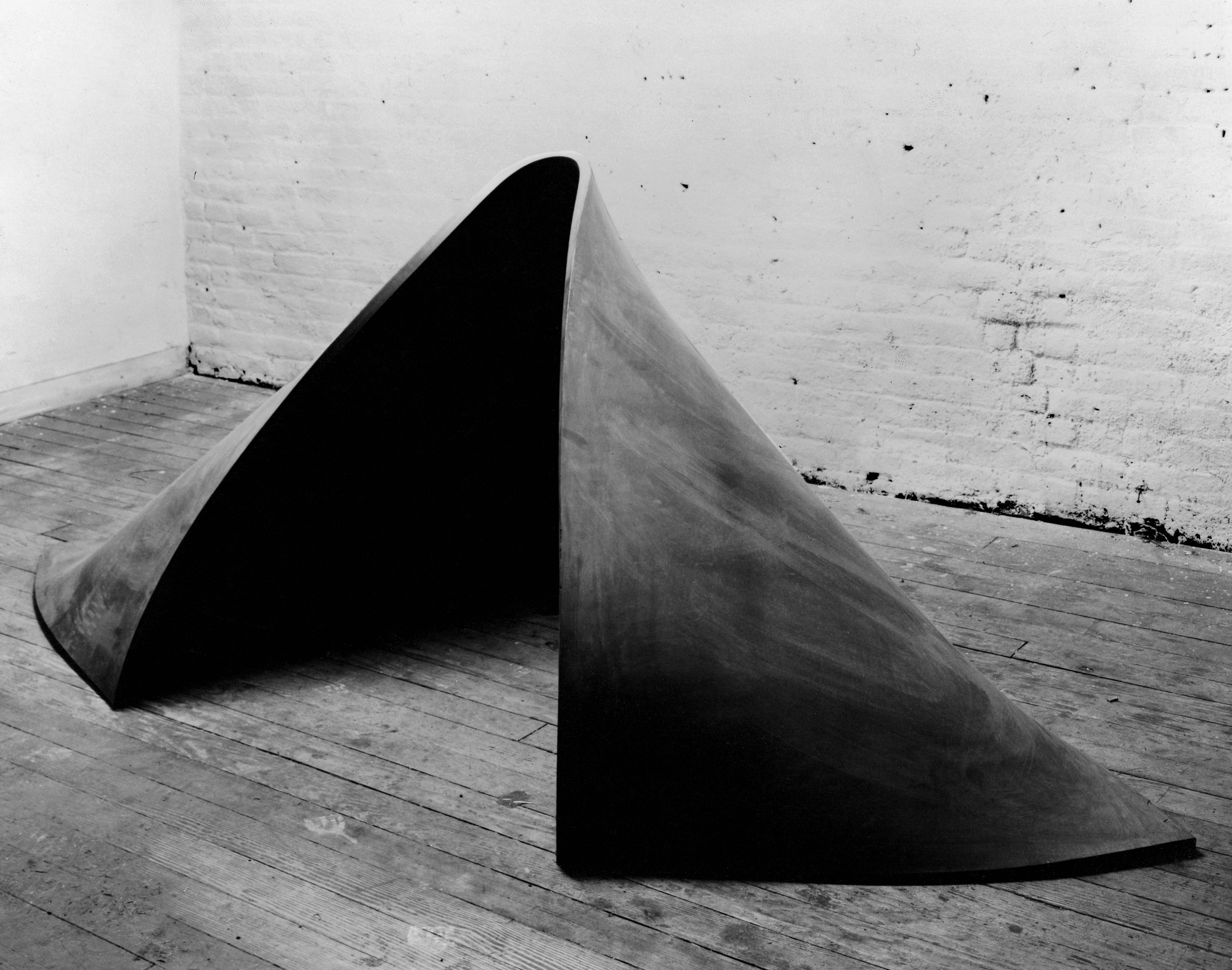 Richard Serra. To Lift. 1967
442
Richard Serra: When I was working in the early 1960s, I wanted to reduce things to pure process and activity. So I wrote down a list of verbs: to lift, to curl, to roll, to bend, to tie, to curve, to inlay, to splash. There are probably over sixty or seventy of them. And I decided to work those verbs in relationship to material in place and time.
In this case, the verb was "to lift." And I found that if I just lifted this piece of vulcanized rubber up from its center, it would free stand. Not only would it free stand, but its surface would be almost topologically continuous. That means there would be no inside or outside, if you continued following the form. And I thought, 'Isn't this curious? All I've done is followed the action of the verb, lifted the thing up, and I have what I consider to be a sculptural form.'
Did I think that was enough to present as a work of art? Well, to tell you the truth, I had gone through a lot of verbs in relation to material and place, which yielded little I would consider to be worthwhile. This piece held my fascination in terms of its potential, and also in terms of revealing exactly what it did. And it looked sculptural.
When you're experimenting on that level, the idea of quote 'art' really doesn't enter into your head. These pieces were involved with experimentation and play. And play, I think, is a big factor in a lot of the early work. And it continues to be in my studio, because that's how one allows oneself to move in directions which one could not have foreseen.