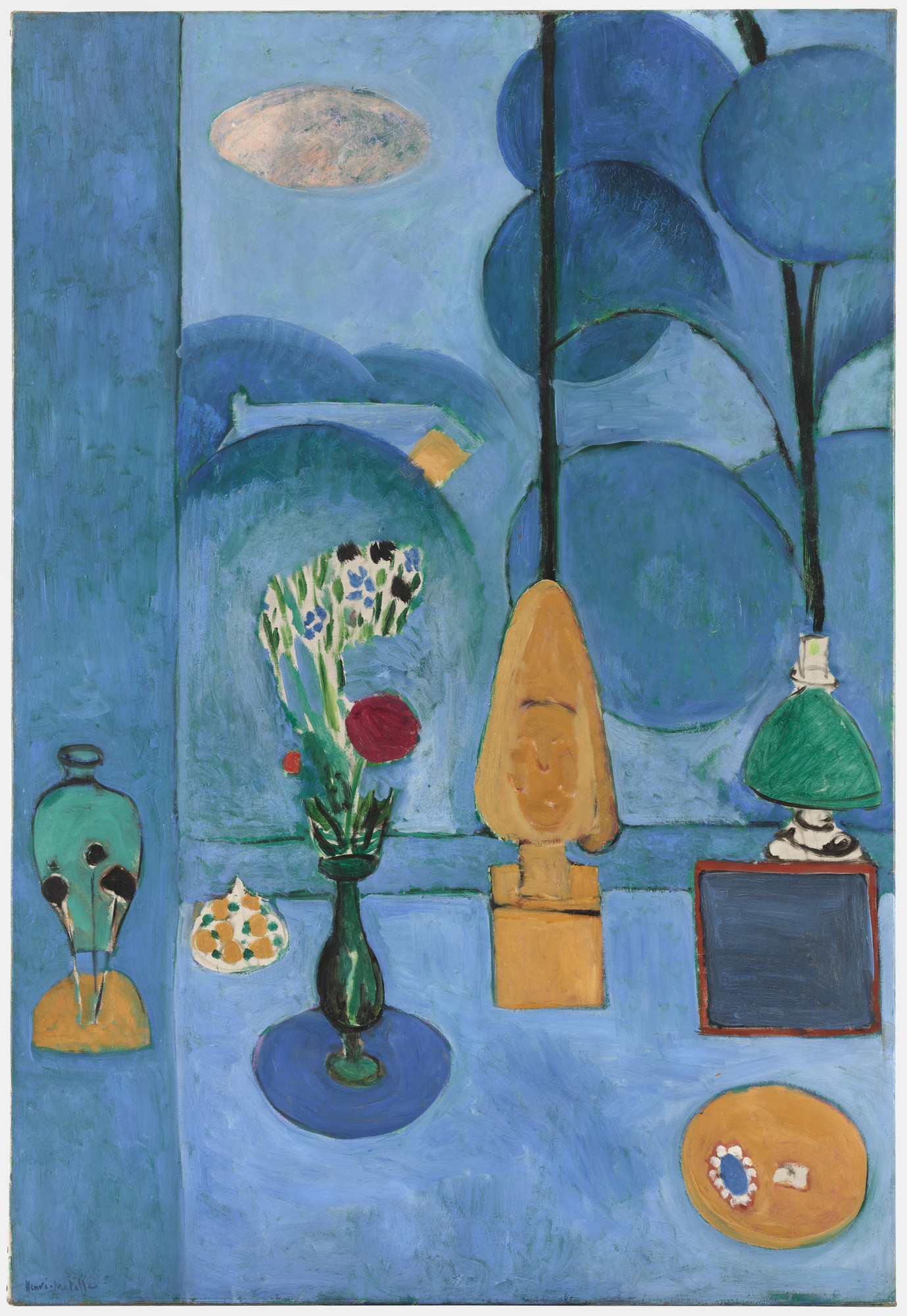 Henri Matisse. The Blue Window. Issy-les-Moulineaux, summer 1913
543
Glenn Lowry: In The Blue Window, Matisse offers us a clue as to what the painting is about and how he made it. At the lower right of the picture, he painted a gray square framed in red. That's a Claude mirror—a slightly convex, tinted mirror artists sometimes used to view a landscape. It darkened the color of a scene and simplified the forms.
Matisse reworked this canvas several times, Conservator Michael Duffy:
Michael Duffy: Looking at X-rays and also infrared examination shows us some of the changes in the composition. You can see these, in particular, in the upper right, in the foliage of the trees, where there were additional branches and leaf shapes that he painted out.
Other elements were shifted around, you can see in particular some interesting paint techniques in the cloud form, in the upper center. What happened was he scraped down various layers of paint, revealing pink and blue underneath, and also some green, resulting in this kind of opalescent color. Also you can see around some of the shapes some incised lines, where he took the end of a brush, or a sharp instrument and actually carved into the paint. This is also a very typical technique from this time period.