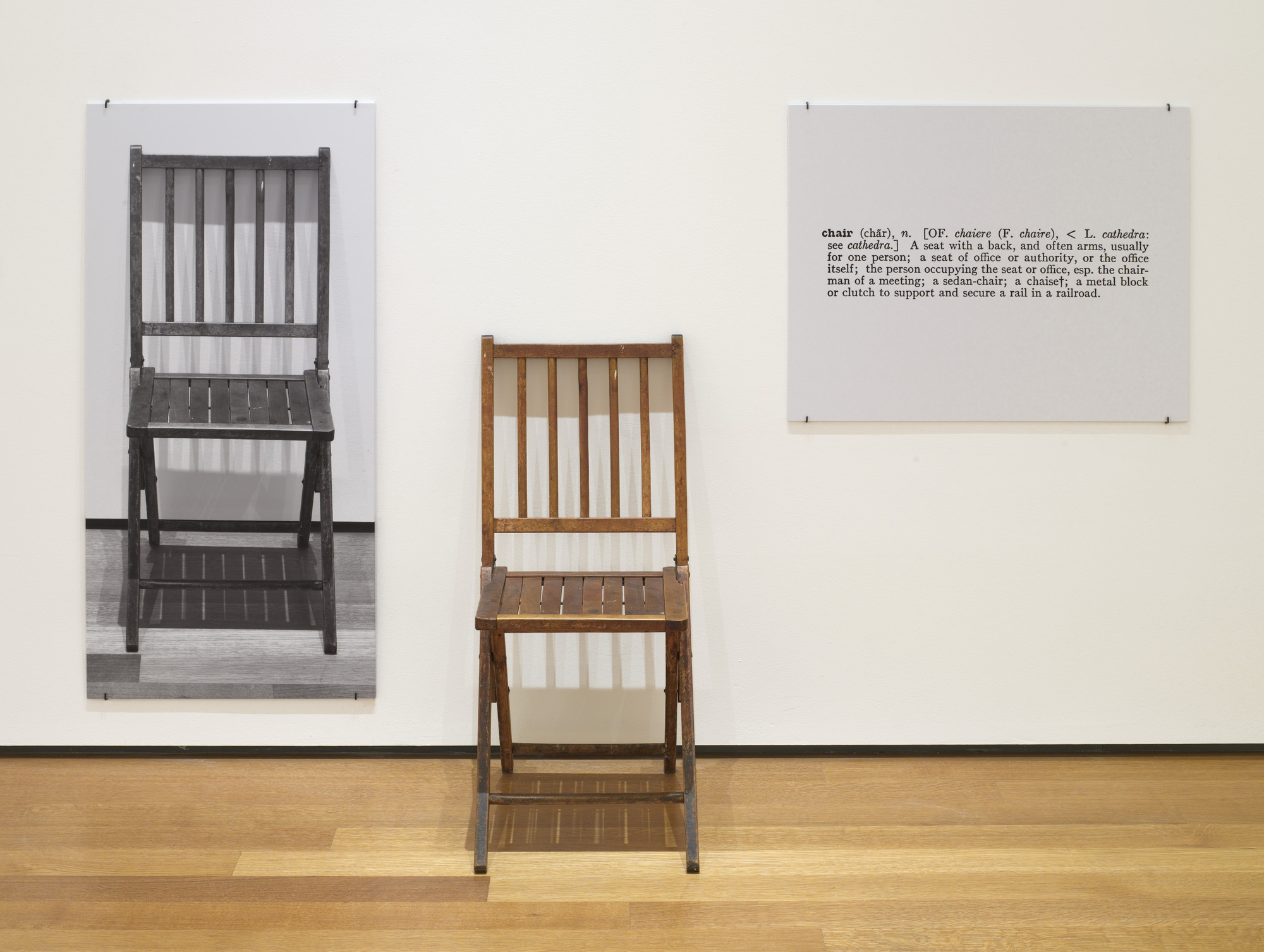 Joseph Kosuth. One and Three Chairs. 1965
421
Joseph Kosuth: The piece that The Museum of Modern Art owns the One and Three Chairs I did when I was 20. The Museum didn't know I was 20 when they bought it, of course. I never told anyone my age until I was 28—a deliberate strategy on my part to appear as old as I could and be taken seriously. I really worked very hard painting and all that until I was 20. It was very difficult for me to quit painting, but on the other hand, I felt there was this other thing that art could do.
Curator, Ann Temkin: Kosuth's work is part of the very beginning of what we call today conceptual art. Kosuth has studied philosophy and especially thinkers like Wittgenstein, who were so concerned with what makes knowing knowing. And Kosuth extended that to what makes art art. And he wanted to explore that, in early works such as this one, where its not about something beautiful to look at, but, instead, art that makes you think. And the way that this art makes you think, of course, is very simple: you have three ways of being a chair. You can be a photo of a chair, you can be the wood chair, or you can be a dictionary definition of a chair, which is words.
So for Kosuth, drawing that to our attention was his work of art. There was nothing about this particular chair that he thought was artistic or precious. There is absolutely nothing artistically valuable about this particular photograph. The pleasure that you get from this work is not one of aesthetics, but the pleasure of your own thinking. And I think that does bring a smile.