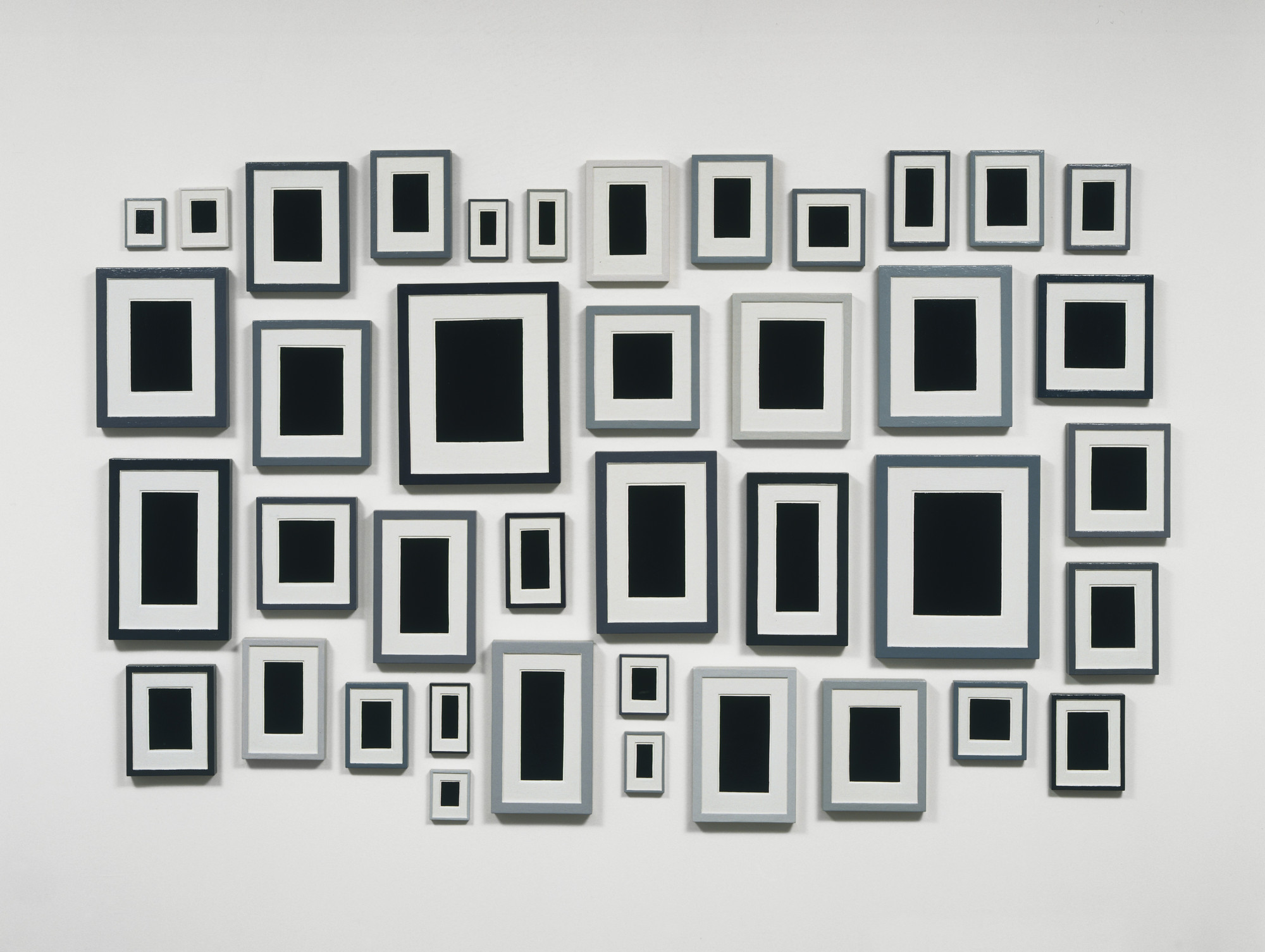 Allan McCollum. Collection of Forty Plaster Surrogates. 1982 (cast and painted in 1984)
264
Artist, Allan McCollum: When I first started painting, which was around the late 1960s, early 1970s, there was a lot of interest in defining what a painting was—how it was separate from a sculpture.
At the time I was a janitor, and I would be working at night and I would see other offices and apartment buildings, and I'd look in and I'd see objects that I knew were art works. And I would think to myself, "Well, how do I know they're art works?" I became interested in that moment.
I came up with an image and a kind of object that to me, seemed to symbolize a painting. It was a frame, a mat, an opening in the mat and something black inside. So when the painting was on the wall, it was only a sort of stand in for a painting, which is the way the word surrogate came to mind.
The more and more I made installations, the more I felt that I was creating a performance, in the way that people would walk around the gallery to look at each one, as if they were looking at content, but, in fact, they were just experiencing themselves walking around the gallery looking at art.