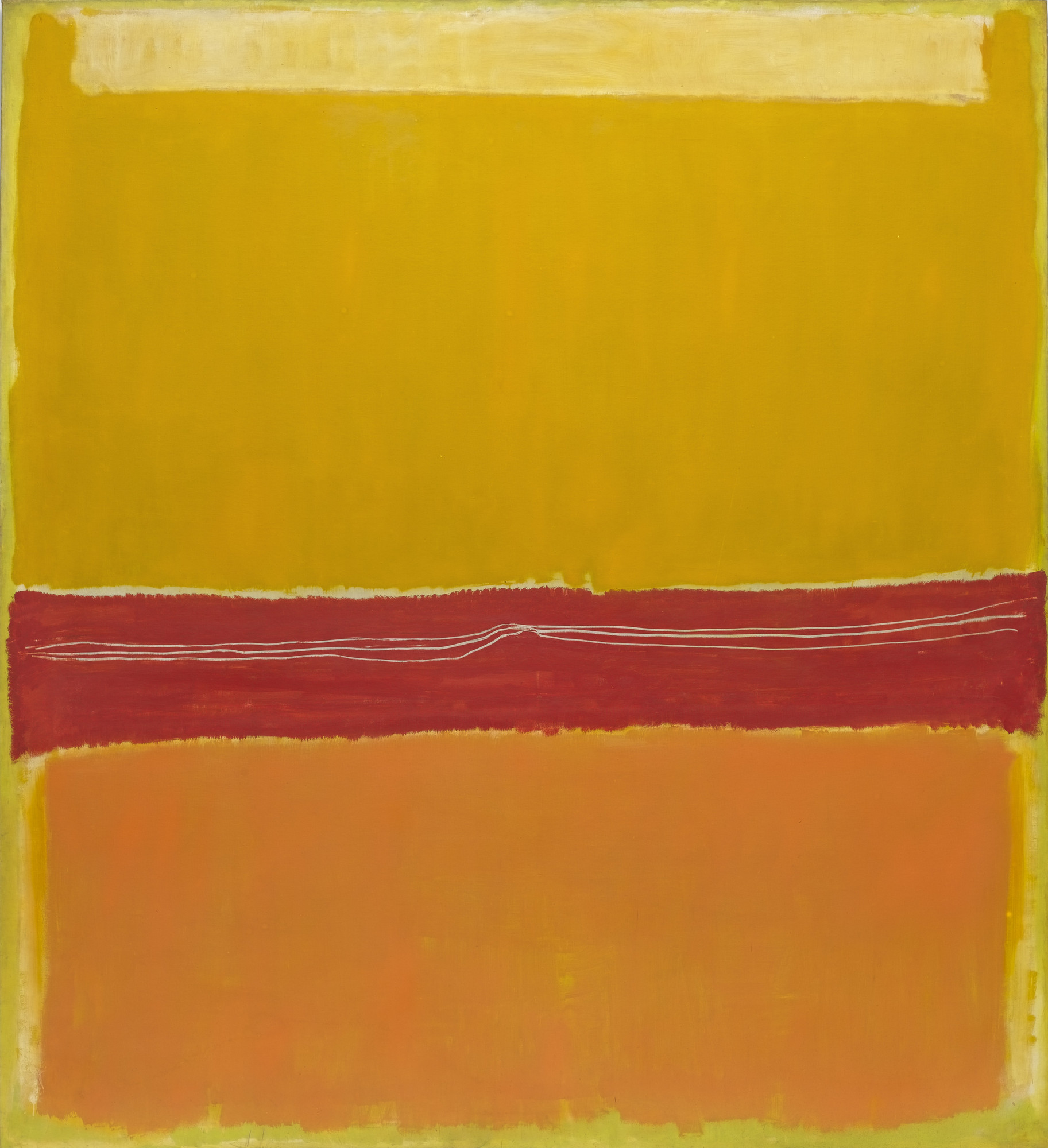 Mark Rothko. No. 5/No. 22. 1950 (dated on reverse 1949)
404
Curator Emeritus, John Elderfield: Rothko really wants us to engage with his pictures and let them work on us, to actually find our position in relationship to them. Perhaps you are doing this now, moving backwards and forwards until you find the place. And then, I think, as your eyes settle to it, things start to happen.
If you stare a lot at the reddish center of the picture, and then moved up into the yellow, that yellow will tint a little bit with green. And then it will fade away. And youll look at the yellow for a little bit and maybe move down into the orange, and the orange will tint a little bit with blue as the afterimage from the yellow. Effectively, you are, as Rothko says, the companion to the picture, helping to make the picture perform.
And you find that it isn't all sweetness and light. In fact, Rothko said of this picture that he thought it was rather violent. Perhaps he means the scratching in the center, which is unusual in Rothko's work.