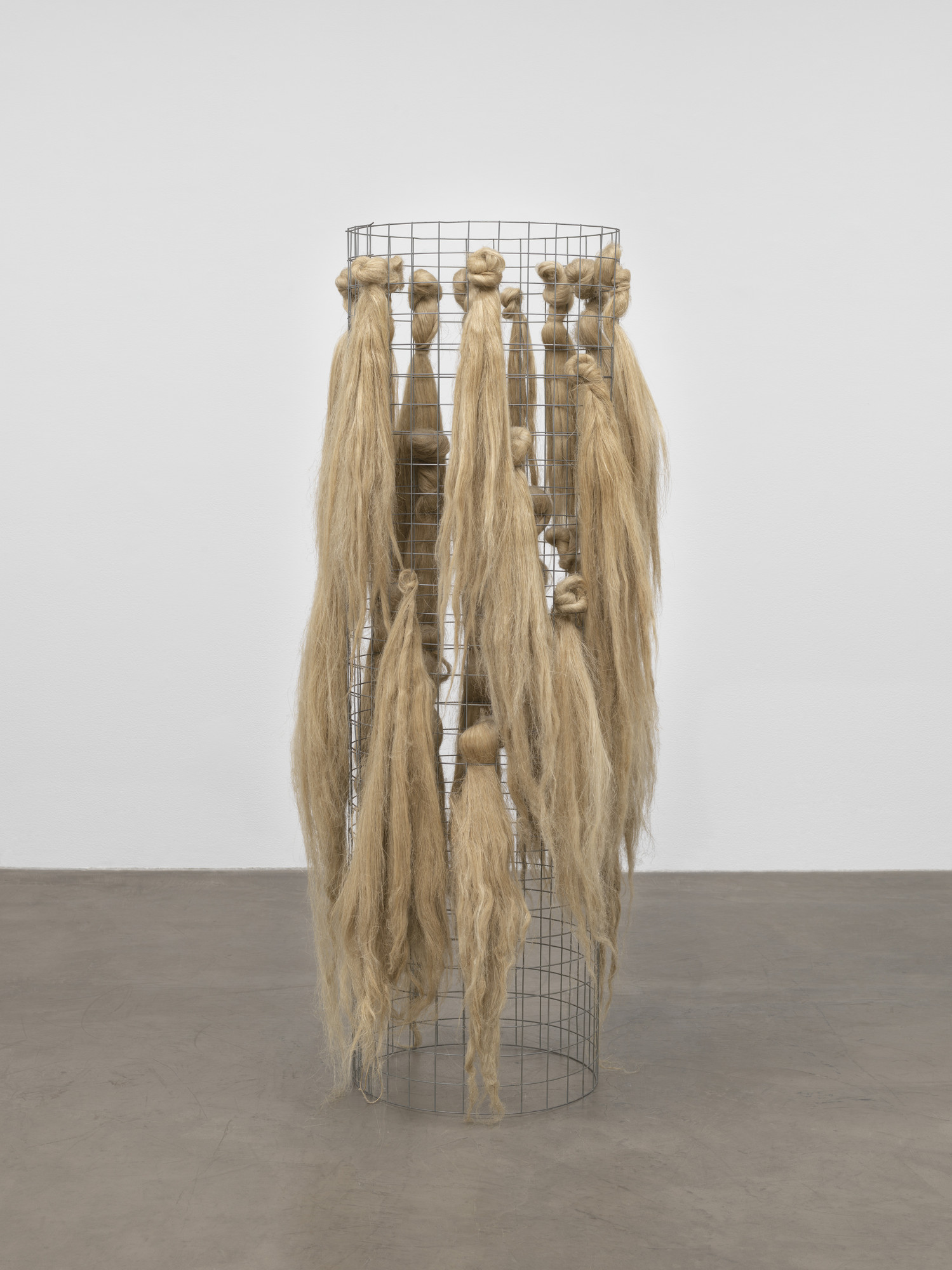 Marisa Merz. Untitled. 1966
475
Director, Glenn Lowry: Marisa Merz's untitled sculpture is made of coarsely-knotted strands of hemp tied to a simple wire cylinder resting directly on the floor. Curator, Anne Umland.
Anne Umland: This work is so uncanny. It's a cage, a column, a container, a small space, something that's all directed inwards. It's both very beautiful, sort of seductive, and at the same time it's kind of creepy and repulsive.
She set out to create a new anti-monumental form of sculpture using very humble materials, both natural and industrially produced.
Glenn Lowry: Merz was affiliated with the Italian Arte Povera, or "poor art" movement of the 1960s known for the use of non-traditional materials and found objects.
Anne Umland: What is very unique to her work of this period is its distinctive corporeal or bodily quality. Even though in this piece, the body is absent, it's repeatedly invoked, not only in the work's size, but also with these hair-like hanks of fiber that she's threaded through its grid.
And I think equally distinctive in Merz's work, is the way that she references these very ordinary, repetitive, craft-like processes like knitting or weaving or sewing, and all, of course are modes of making that are conventionally associated with the feminine and with the domestic sphere.