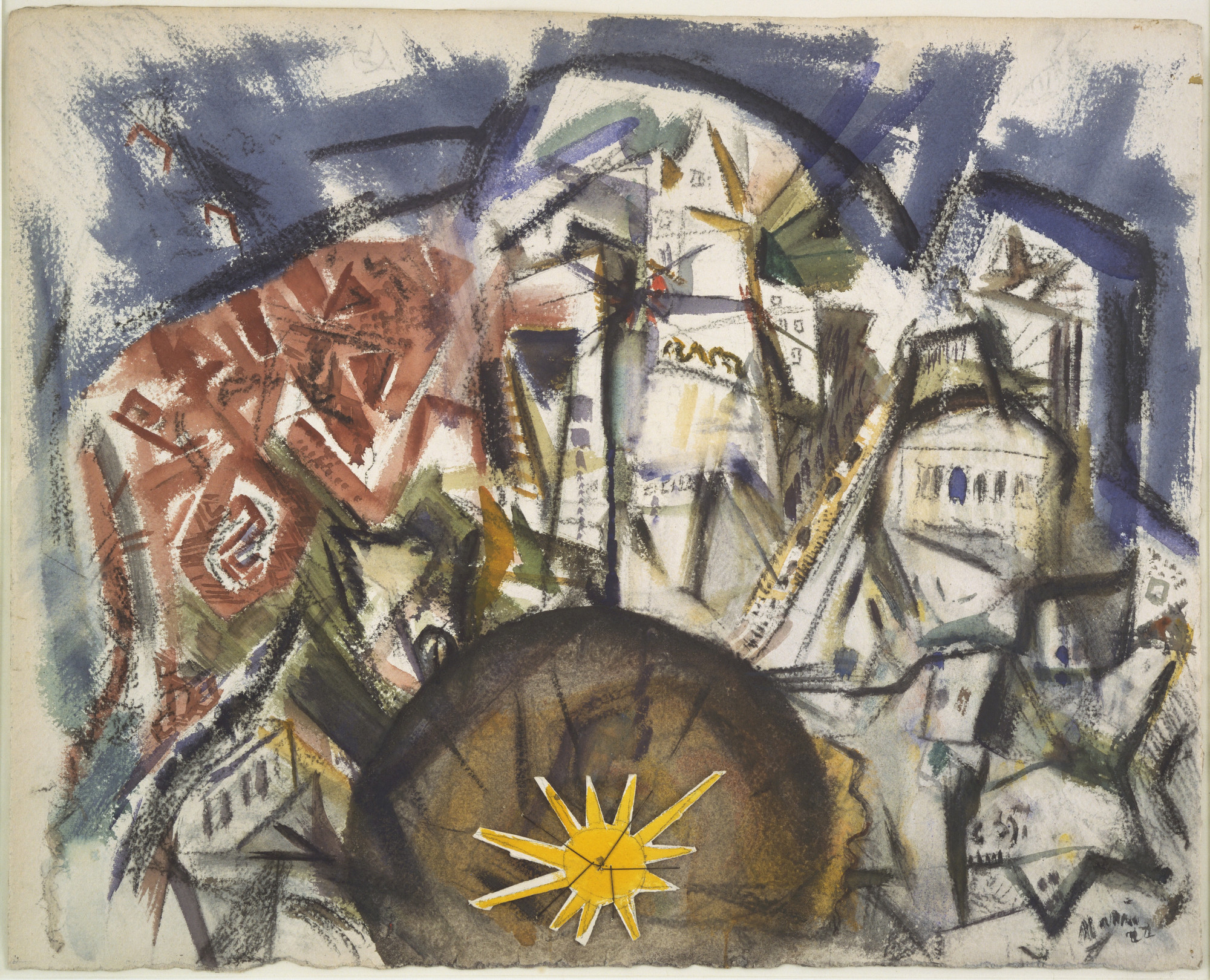 John Marin. Lower Manhattan (Composing Derived from Top of Woolworth). 1922
582
Director, Glenn Lowry: John Marin painted this view of lower Manhattan from the top of the Woolworth Building. In 1913, Marin wrote:
John Marin, read by actor: I see great forces at work; great movements; the large buildings and the small buildings, the warring of the great and small, influences of one mass on another greater or smaller mass....While these powers are at work pushing, pulling, sideways, downwards, upwards, I can hear the sound of their strife and there is great music being played.
Assistant Curator, Esther Adler: Marin's works always refer back to something he's actually seeing. But his visual language is really his own. It seems very abstract. But then, if you start to read the image really closely, you can start to see passages that look like streets kind of going off into the distance, or windowed buildings. So I think part of this abstraction is just a sense of great, fast activity. We're seeing these really frenetic areas of line that mimic activity he's seeing around him.
Glenn Lowry: Marin sewed a yellow starburst onto this work, a form inspired by decorations on the now-demolished World Building, once located in lower Manhattan.