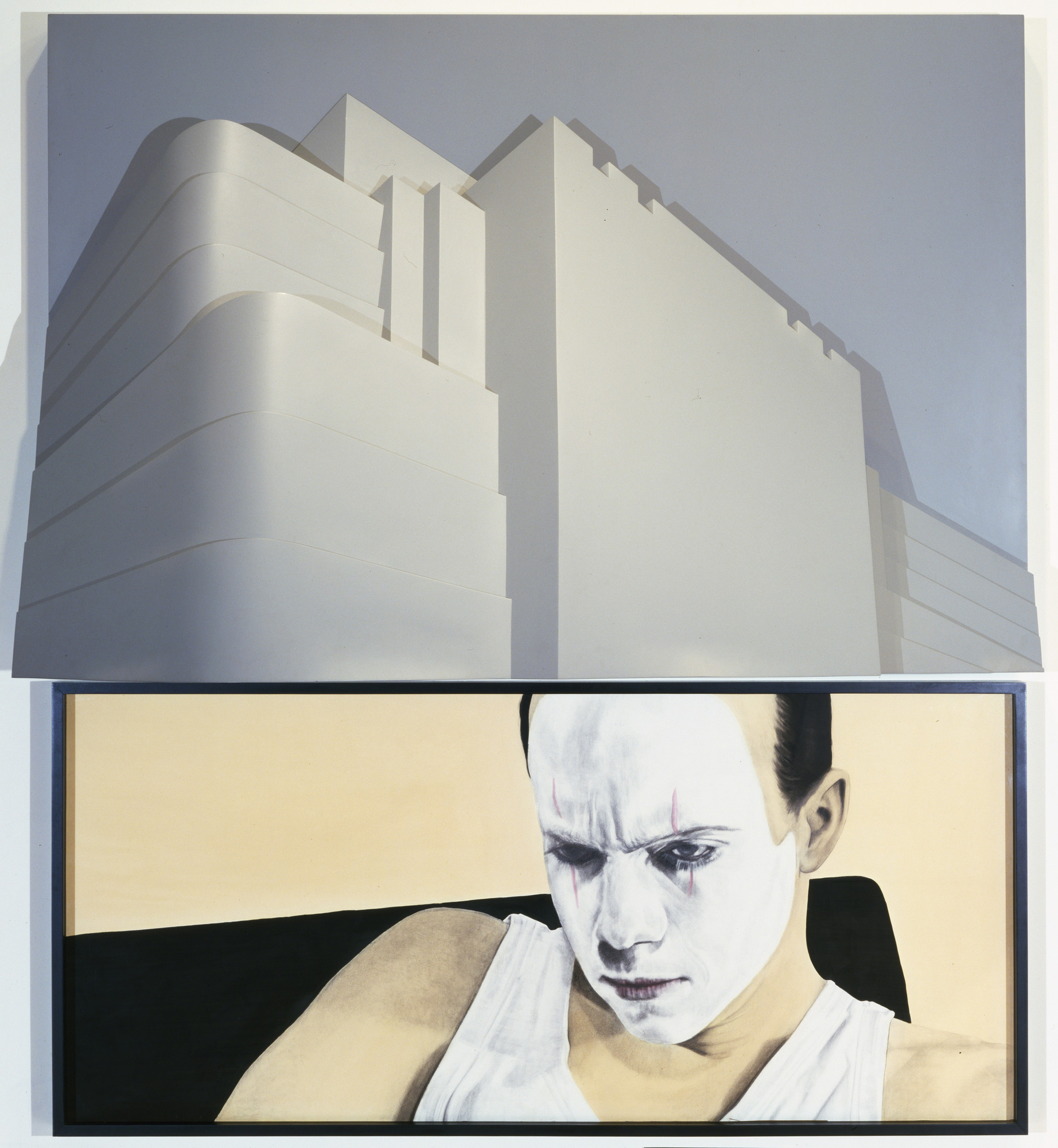 Robert Longo. Pressure. 1982-83
220
Glenn Lowry: During the 1980s Robert Longo created a series of artworks known as Combines, integrating drawings with reliefs made of wood, aluminum, or Plexiglas.
In Pressure, the artist intended to communicate a sense of oppression with the weight of an imposing skyscraper exerting a force on the brooding figure below, Robert Longo.
Robert Longo: It's really important when the piece is installed, that the building actually casts a shadow onto the drawing.
Glenn Lowry: However, the clown make-up was a bit of improvisation.
Robert Longo: The original person who I wanted for this drawing couldn't make it that day. (Laughs) So it was one of my assistants. I don't know why I decided it. I put him in clown makeup and he actually held a saxophone.
Glenn Lowry: Longo recalled the skyscrapers from the years he spent living in the New York's Financial District during the 1970s—a time when he felt inundated by the culture of commerce and business surrounding him.
Robert Longo: I would watch people walking to work and they were walking through these narrow little streets and they never were looking up at the buildings. Everyone was looking down. And I realized that looking up at the tops of the building was some kind of act of freedom.
Glenn Lowry: While each section of this diptych is powerful, Longo was more focused on the way they come together.
Robert Longo: I was interested in crashing things together, that idea that there are these two cars, they crash together and they become this third thing called a car crash.